Ep. 182 | Kim Coates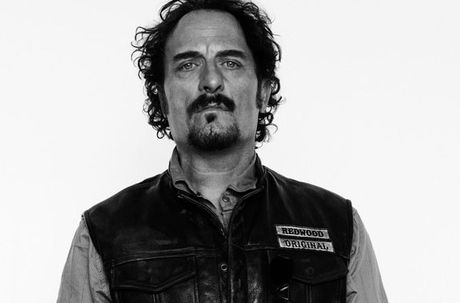 ---
Actor/Producer Kim Coates (Sons of Anarchy, Black Hawk Down, Pearl Harbor...)  joins us on The Matthew Aaron Show this Wednesday (1/8) as we broadcast live from Chicago  starting at 5pm PT.
Kim joins us to discuss his career, his role as Alex "Tig" Trager on the hit FX series SONS OF ANARCHY as well as his upcoming projects.
---
Show starts at 5pm PT (7pm CT / 8pm ET.) Subscribe for free and download the show on APPLE PODCASTS. You can also listen on the go on your Android/iPhone/iPad device via SPOTIFY.
---
KIM COATES had three feature films open in 2013: Rufus, Ferocious and The Dark Truth, which Kim co-produced and starred in alongside Forrest Whitaker and Andy Garcia.
Kim just finished filming the mini-series Crossing Lines in Prague with William Fichtner and Donald Sutherland, and the feature film A Fighting Man in which he starred opposite James Caan and Famke Janssen.
In 2012, Kim starred in the sports comedy Goon - with Seann William Scott, Liev Schreiber and Jay Baruchel - and was nominated for Best Performance By An Actor In A Supporting Role at the 2013 Canadian Screen Awards. Goon was much lauded by international audiences and critics alike.
In 2011, Kim starred in Sacrifice with Cuba Gooding Jr., A Little Help with Jenna Fisher, Sinners and Saints and Robosapien.
In the fall of 2010 Kim starred in the blockbuster 3D movie Resident Evil Afterlife, with Mila Jovovich.
Kim's film career began in 1991 with The Last Boy Scout. Two Warner Brothers hits followed: Innocent Blood and The Client. Since that time he has starred in over 40 films, including Academy Award winners Black Hawk Down directed by Ridley Scott and Pearl Harbor directed by Michael Bay. Other films include Waterworld and Open Range with Kevin Costner, The Island opposite Ewan McGregor, Grilled with Ray Romano, Silent Hill opposite Sean Bean, Hostage with Bruce Willis, Assault on Precinct 13, Unforgettable, Skinwalkers and Hero Wanted.
Kim returned to Entourage for its final season as ''Carl Ertz,' the sleazy movie Producer. His performance garnered so much attention in previous seasons that Ertz's return was a direct request. He appeared in a recurring role on CSI Miami. Other prominent guest starring television roles include CSI, CSI NY, Cold Case and Prison Break. He has had roles in more than 20 MOW's including the NBC miniseries Hercules and Disney's Scream Team. These dramatic turns on television have earned him Gemini nominations for Best Actor in a Featured Supporting Role for HBO's Dead Silence and Best Performance in a Guest Role Dramatic Series for The Outer Limits.
In 2008 Kim starred in and executive produced the film The Poet. Before its wide release it won best picture and best director (Damian Lee) at the New York Staten Island Film festival.
At the AOFInternational Film Festival in Pasadena, Kim received the Half Life Achievement Award for acting in 2009. Kim also won Best Actor for playing 'Steve Sorrano' in King of Sorrow.
On Broadway, Kim starred as 'Stanley Kowalski' in A Streetcar Named Desire, as the title role in Macbeth at the legendary Stratford Theatre, and has appeared in over fifty plays in North America.
Kim Coates has continually proven himself to be a leading force in the world of acting and his versatile volume of work speaks for itself. His strong acting ethic means that he is an actor who cannot be stereotyped and this has brought him critical acclaim.
Kim currently resides in Los Angeles with his wife and their two children.