Ep. 183 | Joelle Carter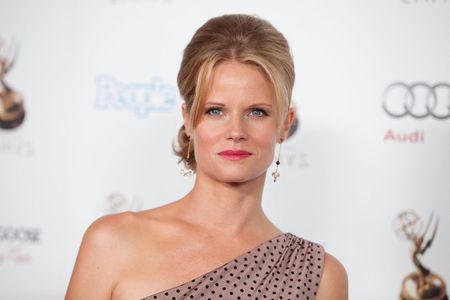 ---
Actress/Producer Joelle Carter (Justified, High Fidelity...) joins us on The Matthew Aaron Show this Wednesday (1/15) as we broadcast live from Chicago  starting at 5pm PT.
Joelle joins us to discuss her career, her current role as "Ava Crowder" on the hit FX series JUSTIFIED, as well as upcoming projects.
---
Show starts at 5pm PT (7pm CT / 8pm ET.) Subscribe for free and download the show on APPLE PODCASTS. You can also listen on the go on your Android/iPhone/iPad device via SPOTIFY.
---
JOELLE CARTER has been acting in film, television and theater for the past decade. Carter currently stars in FX's Peabody Award-winning drama series Justified, portraying "Ava Crowder." Carter has appeared in landmark television shows such as Grey's Anatomy, Third Watch and the controversial series Wonderland created by Peter Berg (Friday Night Lights). Her most recent guest-starring roles include work on Castle, Prime Suspect and Body of Proof.
Carter recently completed work on the indie film The Living opposite Kenny Wormald, and will next appear in Lionsgate's feature film Ghosts. The horror film, directed by Kevin Greutert, also stars Sarah Snook and Mark Webber and is set to be released summer 2014. This past summer, Carter appeared in the feature Red Wing, alongside Luke Perry, Frances Fisher and Bill Paxton, and the independent romantic comedy feature It's Not You, It's Me, where she stars opposite Ross McCall. The story centers on a 30-something commitment-phobe, who breaks up with the love of his life thanks to conflicting advice from his outrageous, inner voices.
Her celebrated work in film includes starring in Phedon Papamichael's Lost Angeles and To Be Friends directed by Jim Eckhart and executive produced by Aaron Eckhart. Prior to that, she starred in such feature cult favorites as High Fidelity and American Pie 2, and indies Swimming and Lisa Picard is Famous.
In addition to acting in television and film, Carter has taken her turn behind the camera as a co-producer of the award-winning documentary Altered By Elvis, about lives changed by the King of Rock 'n Roll. Carter went on to co-produce and star in the short A Girl and a Gun, which won Best Original Short at the 2008 Washougal International Film Festival. She was honored to attend the 2008 Cannes Film Festival with the film, Jumping In, in which she starred.
A Georgia native and Augusta College alumnus, Carter began her modeling career shortly thereafter before moving to New York City which led her to appear on fashion runways around the World. Falling in love with acting, she began her theatrical studies in New York City and immediately appeared on stage and screen.
Carter currently resides in Los Angeles, with her husband and daughter.