Ep. 184 | Alan Spencer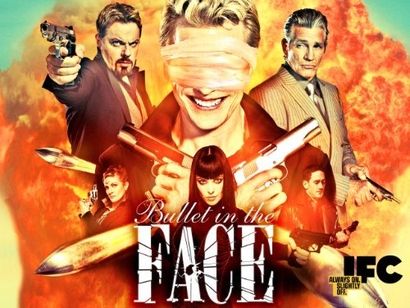 ---
Writer/Producer Alan Spencer (Bullet in the Face, Sledge Hammer!, ...) joins us on The Matthew Aaron Show this Wednesday (1/22) as we broadcast live from Chicago starting at 5pm PT.
Alan joins us to discuss the upcoming DVD release (January 21) of his kick-ass IFC series BULLET IN THE FACE which starred Eddie Izzard, Eric Roberts, Max Williams & Kate Kelton.
---
Show starts at 5pm PT (7pm CT / 8pm ET.) Subscribe for free and download the show on APPLE PODCASTS. You can also listen on the go on your Android/iPhone/iPad device via SPOTIFY.
---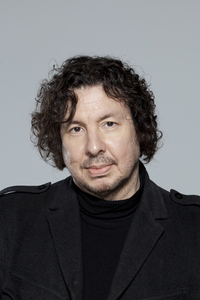 ALAN SPENCER is a writer, producer and director best known for creating and producing "Sledge Hammer!" The popular TV series has achieved worldwide cult status and remains a perennial favorite on DVD.
A native of Southern California, Spencer broke into the business at age 14 by selling jokes to stand‐up comedians.
"All this was done through the mail, so none of the comics ever knew how young I was," Spencer says. "My biggest client was Rodney Dangerfield." (When he met Dangerfield many years later, the comedian said he remembered Spencer's jokes because they looked like they were written by a 14‐year‐old.)
Soon after, Spencer became acquainted with top comedians and writers who subsequently helped his career ‐‐ people like Leonard Stern of "Get Smart" fame, Norman Steinberg, who penned "My Favorite Year," and the legendary Mel Brooks.
In a story that is now part of urban legend, an adolescent Spencer sneaked onto the Twentieth Century Fox lot to watch Brooks film his classic comedy "Young Frankenstein."
Spencer recalls: "I stupidly approached Mel in the midst of directing and asked 'Excuse me, are you busy?'"
A longtime fan of British comedian Marty Feldman, one of the co‐stars of "Young Frankenstein," Spencer was taken under the wing of this iconic clown. Their friendship is chronicled in Robert Ross' bestselling biography "Marty Feldman" published by Titan Books.
Not long after, Spencer joined Paramount's apprentice writing program while still in high school. He sharpened his writing skills on such programs as "Working Stiffs" starring Michael Keaton and many others. During that time, Spencer also became a friend of innovative comedian Andy Kaufman who was shooting the sitcom "Taxi" on the same lot. Kaufman once invited Spencer over to his house and subjected him to a 48 hour marathon of "People's Court" episodes.
After toiling in the traditional sitcom form for years, including penning an infamous "very special episode" of "The Facts of Life," Spencer rebelled and created the offbeat series "Sledge Hammer." The show depicted a nihilistic detective passionately in love with his gun. TV Guide declared it the funniest series of the year and widespread critical acclaim followed. The series was nominated for a People's Choice Award for Best New Comedy. After that, Spencer collaborated with his idol Mel Brooks on the series "The Nutt House" for NBC, then wrote and directed his first feature film "Hexed" for Columbia Pictures.
"I'd grown disillusioned with television after so many years in that medium," Spencer states. "I decided to try my hand at motion pictures so I could achieve a new level of disillusionment."
After returning to television to write and produce two pilots for CBS, the offbeat sci‐fi spoof "Galaxy Beat" as well as the more serious minded MOW "The Tomorrow Man" with Julian Sands and Giancarlo Esposito, Spencer became known within the industry as one of Hollywood's top "script doctors," rewriting films for all the major studios. The magazine "Creative Screenwriting" listed Spencer alongside such topflight scribes as Scott Frank, Kenneth Lonergan and Ed Solomon as one of the best rewrite specialists in the town.
After toiling behind the scenes for years, Spencer returns front and center as the creator, writer and executive producer of IFC's offbeat "Bullet in the Face," a Molotov cocktail mix of action, comedy and suspense.