Ep. 185 | Dayton Callie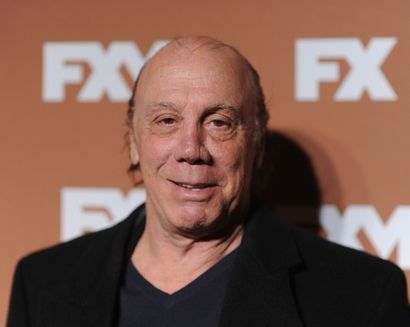 ---
Award Winning Actor Dayton Callie (Sons of Anarchy, Deadwood ...) joins us on The Matthew Aaron Show this Wednesday (1/29) as we broadcast live from Chicago  starting at 5pm PT.
Dayton will be joining us to discuss his career, his role as Chief Wayne Unser on the hit FX series SONS OF ANARCHY, as well as his upcoming projects.
---
Show starts at 5pm PT (7pm CT / 8pm ET.) Subscribe for free and download the show on APPLE PODCASTS. You can also listen on the go on your Android/iPhone/iPad device via SPOTIFY.
---
DAYTON CALLIE, best known for his role as 'Charlie Utter' on HBO's Deadwood, has amassed a wealth of film, television and stage credits during his career spanning two decades. In 2009, he did his first horror movie, Rob Zombie's Halloween 2. He has performed in over 20 Off-Broadway stage productions in New York City. His television credits include everything from Kate and Allie on up through K-Ville, John from Cincinnati, "The Miniature Killer" episode on C.S.I. and dozens of other top-rated shows.
Callie's feature film credits include The Devil's Carnival which was released last year; The Last Days of Frankie the Fly and Executive Target, both which he wrote & starred in; The Final Season; Undisputed; Derailed; and Volcano. He also has two other films which he has written that are in development at this time. His last film, The Motel Life, with Dakota Fanning, Emile Hirsch and Stephen Dorff, was released in 2012.