Ep. 186 | Vivek J. Tiwary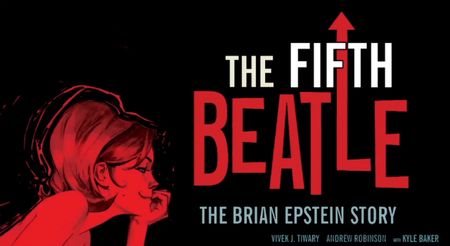 ---
Best Selling Author/Broadway Producer Vivek J. Tiwary (The Fifth Beatle) joins us on The Matthew Aaron Show this Wednesday (2/5) as we broadcast live from Chicago  starting at 5pm PT.
Vivek joins us to discuss his #1 New York Times Best selling Graphic Novel THE FIFTH BEATLE which chronicles the life and death of The Beatles manager Brian Epstein. February 9th marks the 50th anniversary of The Beatles first appearance on the Ed Sullivan Show.
We'll also talk with Vivek about the upcoming feature film adaptation of his book as well as his successful career as producer of the Broadway shows GREEN DAY'S AMERICAN IDIOT, THE ADDAMS FAMILY, A RAISIN IN THE SUN and many more.
Show starts at 5pm PT (7pm CT / 8pm ET.) Subscribe for free and download the show on APPLE PODCASTS. You can also listen on the go on your Android/iPhone/iPad device via SPOTIFY.
---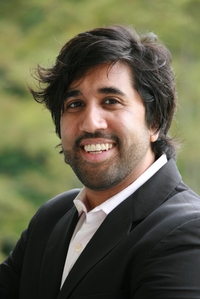 VIVEK J. TIWARY is a New York Times bestselling author and an award-winning producer of Broadway shows, film, television, and graphic novels.
He is the producer and writer of "The Fifth Beatle," a New York Times best-selling graphic novel based on the life of Beatles' manager Brian Epstein. "The Fifth Beatle" has secured unprecedented access to Beatles' music and a feature film is in development to shoot in 2014. "The Fifth Beatle" will be produced by Academy Award-winning producer Bruce Cohen (AMERICAN BEAUTY, MILK, SILVER LININGS PLAYBOOK.)
Vivek is attached to lead produce a Broadway adaptation of Alanis Morissette's Jagged Little Pill. The production will include the participation of Morissette, as well as that of Pulitzer and Tony award winner Tom Kitt.
In television, Vivek sold a sitcom pilot "Punk Rock Dad" to CBS, based on the bestselling memoir/parenting manual by Pennywise lead singer Jim Lindberg. He is developing a number of additional series including Amelia Rules! — a children's film franchise and television series based on the series of tween graphic novels by New York Times best-selling author Jimmy Gownley.
On Broadway, Vivek's productions have won a combined 25 Tony Awards from 44 Tony nominations—every single one of his shows have been decorated. They include "The Addams Family," Green Day's "American Idiot" (the groundbreaking adaptation of the superstar rock band's multi-platinum album), Mel Brooks' "The Producers" (the most Tony Awards ever) and "Young Frankenstein", "A Raisin In The Sun" (starring Sean Combs), and "A Little Night Music" (starring Catherine Zeta-Jones and Angela Lansbury). Off-Broadway, Vivek produced a theatrical collaboration between electropop/performance artists Fischerspooner and avant-garde theatre collective The Wooster Group (founded by Willem Dafoe, Spalding Gray, and others) that launched the 2008 Sao Paulo Art Bienal.
Vivek also serves on the Board of Directors for Valiant Entertainment ( www.valiantentertainment.com), a multi-platform company that boasts the third largest and most-loved universe of comic book characters and has been hailed by the New York Times as "Marvel 2.0".
Prior to founding Tiwary Entertainment Group ( www.tiwaryent.com) and online music education/empowerment company StarPolish, Vivek held a number of major label music-industry positions, including launching and heading the Alternative Marketing Department at Mercury/PolyGram Records, and managing Video Promotion for Mercury/PolyGram, where he worked closely with MTV and VH1. Vivek has worked with artists covering the entire musical spectrum including Bruce Springsteen, Shania Twain, Bon Jovi, Pearl Jam, Kiss, LL Cool J, John Mellencamp, Allen Ginsberg, Oasis, Hanson, 311 and The Mighty Mighty BossTones to name but a few.
Among many charitable pursuits, Vivek is the Co-Founder of Musicians On Call ( www.musiciansoncall.org), a nonprofit organization that uses music and entertainment to complement the healing process.
Vivek is a Magna Cum Laude graduate of both the Wharton School of Business and the University of Pennsylvania's College of Arts and Sciences. He also holds a filmmaking certificate from The New York Film Academy and is an acting student of Susan Batson/Black Nexxus Acting Studio.