Ep. 187 | Sean Astin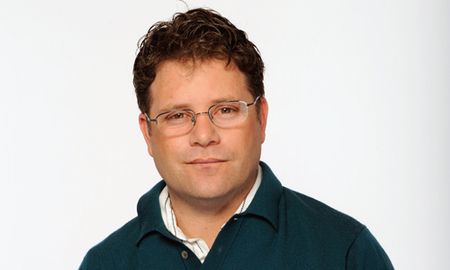 ---
Actor Sean Astin (Boys of Abu Ghraib, Lord of the Rings Trilogy, Rudy)  joins us on The Matthew Aaron Show this Wednesday (4/16) as we broadcast live from Chicago starting at 5pm PT.
Sean joins us to discuss what he's been up till since he last joined us as well as his new films BOYS OF ABU GHRAIB (releases on DVD April 15th) & MOM'S NIGHT OUT (In Theaters May 9th.)
---
---
Show starts at 5pm PT (7pm CT / 8pm ET.) Subscribe for free and download the show on APPLE PODCASTS. You can also listen on the go on your Android/iPhone/iPad device via SPOTIFY.
---
SEAN ASTIN is an American film actor, director, voice artist, and producer best known for his film roles as Samwise Gamgee in the "Lord of the Rings" trilogy, Mikey Walsh in "The Goonies," and the title character of "Rudy." Among other roles in television, he appeared as Lynn McGill in the fifth season of "24″ and currently voices Raphael in Nickelodeon's "Teenage Mutant Ninja Turtles" TV series. Sean is also slated to costar in the much anticipated Series "The Strain" for FX based on Guillermo del Toro's trilogy of novels.
Currently, Sean stars in the Sony Pictures romantic comedy "Mom's Night Out" starring Sarah Drew, Patricia Heaton, Harry Shum Jr. and Trace Adkins, due for release Mothers Day weekend 2014. The military thriller, "The Boys of Abu Ghraib," about an American soldier who befriends an Iraqi prisoner, was released in March. Other recent titles include "Extraction" with Danny Glover, the first full-length feature film developed entirely for internet distribution via Crackle, and "The Freemason" (filmed in Salt Lake City) with Randy Wayne and Alex McKenna, for which Sean won Best Actor in the "Filmed in Utah Awards."
Sean recently received strong reviews for the charming and funny indie films, "And Their Off" and "Stay Cool".
The child actor made his feature film debut at age 13 portraying Mikey in Steven Spielberg's blockbuster hit "The Goonies" (1985). After The Goonies, the young performer appeared in several more films, including the Disney made-for-TV movie, "The B.R.A.T. Patrol" opposite Brian Keith; "Like Father Like Son" with Dudley Moore and Kirk Cameron (1987); "White Water Summer" with Kevin Bacon (1987); "The War of the Roses" (1989) with Michael Douglas and Kathleen Turner; and the lauded World War II epic film "Memphis Belle" (1990). He successfully navigated the transition from child actor to young adult in the films "Toy Soldiers" (1991) and "Encino Man" (1992).
Sean scored a career defining, triumphant success in the inspirational and universally applauded college football biopic "Rudy" (1993), about the life-changing struggles and rewards of the title character, Daniel Ruettiger. He followed his success in Rudy by starring in films throughout the 1990s, including the Showtime science fiction film "Harrison Bergeron" (1995), the Gulf War film "Courage Under Fire" (1996), the Warren Beatty political satire "Bulworth" (1996), and the romantic comedy "Boy Meets Girl" (1997).
In the early 2000s, Sean experienced another career breakthrough with his role as Samwise Gamgee in Peter Jackson's "The Lord of the Rings" film trilogy, released in 2001, 2002 and 2003. Along with the many awards bestowed upon the trilogy, particularly its final installment The Return of the King (winner of eleven Academy Awards, including Best Picture), Sean received nominations for his own performance. He took home the Saturn Award for Best Supporting Actor and awards from the Las Vegas Film Critics Society, the Seattle Film Critics, the Utah Film Critics Association, and the Phoenix Film Critics Society. As an ensemble, the Return of the King cast received awards from the National Board of Review of Motion Pictures and the Screen Actors Guild.
Since Lord of the Rings, Sean has consistently worked in film and television. His film roles have included the Adam Sandler comedies "50 First Dates" and "Click."
In television, Sean appeared in the made-for-TV films Hercules and The Colour of Magic and in episodes of Monk, Las Vegas, My Name is Earl and Law & Order, among other shows. He went on to directed a 2003 episode of the TV series Angel, titled "Soulless" as well as an episode of the Showtime series Jeremiah, where he played the enigmatic Mister Smith during the 2nd season.
Sean's career has also expanded to include voice-over roles. He narrated the American version of the Animal Planet series Meerkat Manor, and voiced the title character in the animated Disney Channel series Special Agent Oso. His other voice work includes Balto III: Wings of Change and many video games including Kingdom Hearts. Sean is currently the voice of Raphael in the new Teenage Mutant Ninja Turtles animated series on Nickelodeon. Sean portrays the role of Matthew in The Truth & Life Dramatized audio New Testament Bible, a 22-hour, celebrity-voiced, fully dramatized audio version of the New Testament. He voices the eponymous frog in the upcoming animated feature film "Ribbit."
Sean has forayed into the Internet realm. Among other longer form projects, in early 2012, he appeared in two Funny or Die videos, including an NFL Rookie Players association, much ballyhooed spoof.
In 1994, Sean directed and co-produced (with his wife, Christine Astin) the short film Kangaroo Court, which received an Academy Award nomination for Best Live Action Short Film. While working on Lord of the Rings, Sean made his next short film, The Long and Short of It. The film premiered at the 2003 Sundance Film Festival and appears on the DVD for The Lord of the Rings: The Two Towers, along with a "making of" video. Looking to make the leap to feature films, Sean and his wife, Christine, are working on a full length movie based on Lois Lowry's Newbery Medal-winning novel Number the Stars.
In 2004, Sean broke into the publishing world and authored the NY TImes Best Selling release of There and Back Again a memoir (co-written with Joe Layden) of his film career with emphasis on his experiences with the Lord of the Rings trilogy.
Sean has been actively engaged in the political world since early in his life, supporting mostly Democrats, including presidential candidates (and later Secretaries of State) Hillary Clinton and John Kerry. He also served in two non-partisan Presidential appointments. In 1995, under President Bill Clinton, he became a Civilian Aide to the Secretary of the Army, serving for 10 years under six secretaries of the Army in two administrations. President Bush appointed him to his Council on Service and Civic Participation whose mission was to promote a culture of volunteerism and civic engagement. Sean surprisingly served as the campaign manager for his friend, Democrat Dan Adler, in a special election for California's 36th congressional district race in 2011. The campaign garnered national attention despite its unsuccessful outcome.
Sean has served on the board of several non-profit organizations, and is a vocal advocate for literacy, bi-polar and other mental heath advocacy, civic engagement and other issues.
In 2012, Sean founded an internet podcast centering on politics, in particular the need to foster civil discourse in the national conversation. The show, whimsically called Vox Populi: Voice of the 'Occasionally' Interested People recorded over thirty episodes in its first season on the internet based Toadhop Network. After a successful Kickstarter campaign in fall 2013, a second season will be produced to cover the 2014 elections beginning in Spring 2014. In the meantime, a series of Twitter chats and podcasts are filling the breach.
Sean has been a long-distance runner since his teens. To date he has participated in four LA Marathons, the San Francisco Marathon, and the Chicago Marathon, running in all three cities in 2013. He's done numerous half marathons and countless 5Ks, 10Ks, and races of other distances. From July 2006 through August 2013, he amassed more than 3,000 miles using his Nike+ sensor.
In 2012, while training for the LA Marathon, he began a Twitter campaign using #Run3rd, a way to dedicate his runs to causes and ideas that mattered not just to him, but to others. The premise is that Sean runs first for himself, since running is ultimately a solitary and selfish act, second for his family, and third for others. #Run3rd started as a Twitter campaign, with Sean encouraging followers to send him their dedications before his races. But it has since grown to include a team of runners, walkers, and others who dedicate their activities to the causes of others, as well as a support group and training club for members.
Sean is the son of Academy Award Winning actress, Patty Duke and acclaimed actor John Astin. Sean's brother Mackenzie Astin enjoys a thriving motion picture and television career, and rounding out the acting family, his eldest daughter Ali has entered the profession. She appeared in the third installment of Lord of the Rings, and is also slated to appear in the animate film Ribbit starring her father. Sean's first acting role was in a 1981 television movie titled Please Don't Hit Me, Mom, in which he played a child with an abusive mother (portrayed by his real-life mother Patty Duke).
Sean Astin attended the Crossroads High School for the Arts and later a master class at the Stella Adler Conservatory in Los Angeles. Sean graduated from UCLA with a B.A. in History and English (American literature and culture). An alumnus of Los Angeles Valley College, he served on the school's Board of Directors of the Patrons Association and the Arts Council. He also worked closely with the Kentucky based non-profit National Center for Family Literacy.
Sean married Christine Harrell on July 11, 1992. They have three daughters: Alexandra (born November 27, 1996), Elizabeth (born August 6, 2002), and Isabella (born July 22, 2005), all with the middle name Louise.