Ep. 188 | Kumal Nanjiani & Jeff Tetreault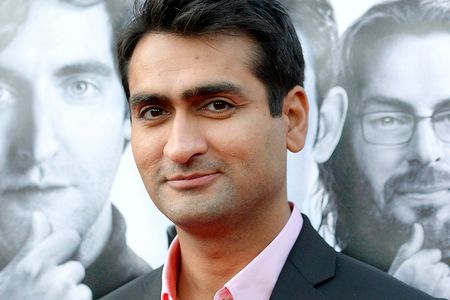 ---
Comedian/Actor Kumail Nanjiani (Silicon Valley, Franklin & Bash, Portlandia) & Wrtier Jeff Tetreault (Bad Johnson)  join us on The Matthew Aaron Show this Wednesday (4/23) as we broadcast live from Chicago  starting at 5pm PT.
Kumail joins us to discuss his career, how he got his start in comedy and his current role as "Dinesh" on the Mike Judge series SILICON VALLEY airing Sunday nights on HBO.
---
Jeff joins us to discuss his debut feature film BAD JOHNSON currently available on VOD and in theaters May 1st.
---
Show starts at 5pm PT (7pm CT / 8pm ET.) Subscribe for free and download the show on APPLE PODCASTS. You can also listen on the go on your Android/iPhone/iPad device via SPOTIFY.
---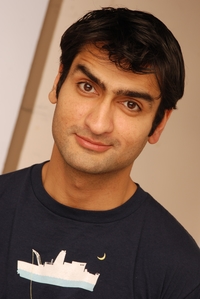 KUMAIL NANJIANI is a Los Angeles-based writer and performer who has been featured in Variety's "10 Comics to Watch," Hollywood Reporter's "10 Rising Comedy Talents" and New York Magazine's "10 Comedians that Funny People Find Funny."
Nanjiani first gained attention for his one-man show 'Unpronounceable' and has performed stand-up on TBS' 'Conan,' NBC's 'Late Night with Jimmy Fallon,' CBS' 'The Late Show with David Letterman' and ABC's 'Jimmy Kimmel Live!'
Nanjiani is one of the stars of the TNT's 'Franklin & Bash,' as well as a recurring character on IFC's 'Portlandia' and web series 'Burning Love.' He was featured on HBO's 'Veep' and had a one-hour special on Comedy Central in July 2013.
---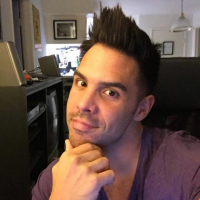 JEFF TETREAULT grew up in Northern Virginia and attended college at Western Kentucky University, where he received degrees in English and Sociology.   He moved to Los Angeles in June 2007 with a suitcase and twin-sized air mattress. After toiling away as a desk clerk, personal trainer, and doorman, he finally got his foot in Hollywood's door with his script BAD JOHNSON. He has since sold another screenplay, STEP DAWG, to Morgan Creek.
He recently posed for Playgirl (Winter 2014) and now supplements his screenwriting career working as a gogo dancer/stripper. He loves the Redskins, Chipotle, vodka, and brunettes.