Ep. 192 | Mark Pellegrino & Nick Searcy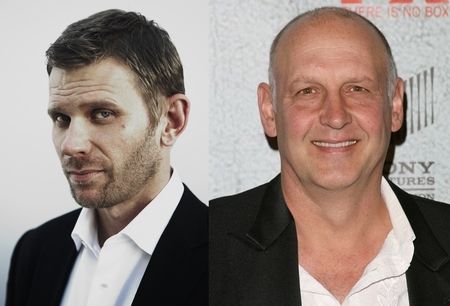 ---
Actor Mark Pellegrino (Being Human, Supernatural, Lost...) & Actor Nick Searcy (Justified, Moneyball, Cast Away) joins us on The Matthew Aaron Show this Wednesday (5/21) as we broadcast live from Chicago starting at 5pm PT.
Mark joins us to discuss his career, why he's so good at playing bad guys as well as what projects he has coming up.
---
Our old pal Nick joins us to discuss the upcoming sixth and final season of JUSTIFIED, his new film 51/50 MALL COP (currently available on iTunes & Redbox), as well as upcoming projects.
---
Show starts at 5pm PT (7pm CT / 8pm ET.) Subscribe for free and download the show on APPLE PODCASTS. You can also listen on the go on your Android/iPhone/iPad device via SPOTIFY.
---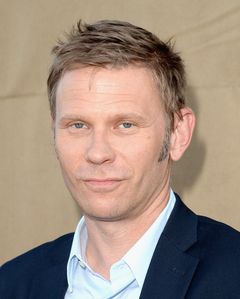 MARK PELLEGRINO has built a career entertaining audiences and impressing critics with his work in numerous films and television series' delivering standout performances time and again with his tremendous range of characters. On television, he has made a lasting impression as the tortured, 'Paul Bennett,' in Showtime's widely acclaimed, "Dexter." Pellegrino then went on to portray the villainous 'Lucifer' on The CW Network's hit series, "Supernatural," the mysterious 'Jacob' on ABC's final season of the critically hailed, "LOST," and fan-favorite attorney 'Gavin Q. Baker III' during the final season of TNT's popular original series, "The Closer." Additionally, he appeared as the Vampire-Mob Boss of Boston 'Bishop' in the supernatural-drama, "BEING HUMAN," a U.S. adaptation for the SyFy Channel based on the original BBC program as well as on the NBC series "Revolution." Pellegrino was most recently seen as the sinister 'Jedikiah Price' in The CW's "The Tomorrow People," based the 1970's British cult show and the television feature "The Trials of Cate McCall" opposite Kate Beckinsale, Nick Nolte, Taye Diggs and James Cromwell for the Lifetime Network. He'll next star in the upcoming film "We Gotta Get Out of This Place" from directors Zeke and Simon Hawkins which premiered at TIFF this year and won the Audience Award at AFI Fest.
Having been acting since the age of 23, Pellegrino has turned in powerful performances from working with the likes of some of the industry's biggest names in directing such as Joel Schumacher, David Mamet, Steven Spielberg, David Lynch and the Coen Brothers among many others. With the reputation as a well-respected actor, Pellegrino has appeared in such high-profile feature films as HBO's "Hemingway & Gellhorn," "The Big Lebowski," "Lethal Weapon 3," "Mulholland Dr.," "Capote," "National Treasure," "The Number 23" and more.   Television credits include, but not limited to "Grimm," "Chuck," "ER," "The X-Files," "NYPD Blue," "The Practice," "The Unit," "Criminal Minds," "Prison Break," "Grey's Anatomy," "Ghost Whisperer," "CSI," "The Mentalist" and A&E's original series "Breakout Kings."
In addition to constant travel reporting to sets for production on television's top shows, Pellegrino has remained connected to his craft by keeping active in theater as well as teaching classes at Playhouse West and seminars at Acting Studio LA (www.actingstudiola.com), of which provides a home for some of the most talented professional actors, writers and directors. The program offers the opportunity to mentor developing actors, teach through workshops and classes, as well as create theatrical and film productions. When free time allows, he actively participates in a variety of sports, including martial arts, kickboxing, Thai boxing, Judo, Karate and Ju-Jitsu.
Pellegrino currently resides with his family just outside of Los Angeles.
---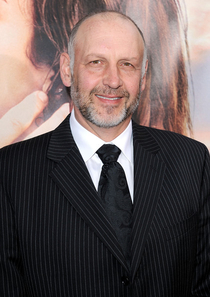 NICK SEARCY has been a consistent presence in television and film for nearly 20 years. He has starred in independent films as well as studio blockbusters, including Moneyball, The Last Song, The Ugly Truth, Tiger Land, The Dead Girl, An American Crime, Runaway Jury, Cast Away, and Head of State, among others.
On television, previous to starring on the FX hit drama Justified, he was also a series regular on 7 Days, American Gothic, From The Earth To The Moon, Rodney, and Easy Money. In the genre arena, he has shocked horror fans in the features Deadly End, Timber Falls, and Cold Storage.
Most recently, he starred opposite Amanda Seyfried in the Lakeshore / Summit thriller Gone.