Ep. 193 | David Krumholtz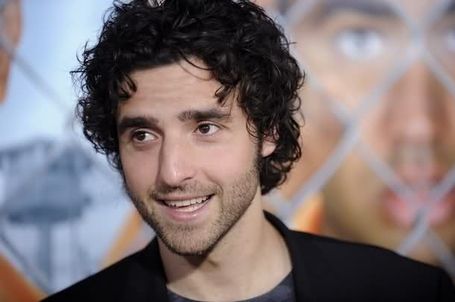 ---
Actor David Krumholtz (The Big Ask, Numbers, The Santa Clause...) joins us on The Matthew Aaron Show this Tuesday (5/27) as we broadcast live from Chicago starting at 5pm PT.
David joins us to discuss his career, his new film THE BIG ASK (currently on VOD, select theaters May 30th), WEATHERFROM.COM & much more.
---
Show starts at 5pm PT (7pm CT / 8pm ET.) Subscribe for free and download the show on APPLE PODCASTS. You can also listen on the go on your Android/iPhone/iPad device via SPOTIFY.
---
DAVID KRUMHOLTZ played a vast array of characters over many years of film and television work. Most notably, Krumholtz played genius mathematician Charlie Eppes in CBS' highly successful and long-­‐running T.V. series "NUMB3RS".
His big screen credits include, Life with Mikey, Addams Family Values, The Santa Clause 1 & 2, Ang Lee's The Ice Storm, Slums of Beverly Hills, Ten Things I Hate About You, Sidewalks of New York, Barry Levinson's Liberty Heights, Bobby, Joss Whedon's Serenity, all three of the Harold and Kumar films, This is The End, Superbad, I Love You Man, Mr. Popper's Penguins, Gore Verbinski's, The Mexican and alongside Oscar winner Jamie Foxx in Ray amongst others. Television credits include "Law & Order". "Law & Order: SVU", "ER", "FREAKS & GEEKS", HBO & Aaron Sorkin's "The Newsroom", "Men at Work", & "Raising Hope" amongst others.
Krumholtz can next be seen in The Big Ask and alongside Robert Downey Jr. in The Judge and his voice can be heard in Dreamworks Animation spinoff King Julien of Madagascar, as well as in 2015's Sausage Party.