Ep. 194 | Diamond Dallas Page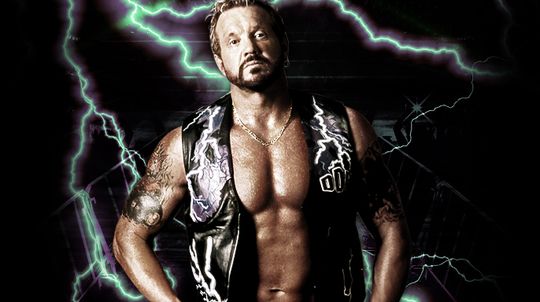 ---
Actor/Author/Former WWE Superstar Diamond Dallas Page joins us on The Matthew Aaron Show Thursday (6/5) as we broadcast live from The Squared Circle in Chicago starting at 5:30pm CT / 3:30pm PT.
Dallas joins us via phone to discuss his career, DDP Yoga which has helped transform the lives of many people, and much more.
Former WWE Diva Victoria (Lisa Marie Varon) joins as guest co-host.
---
Show starts at 5pm PT (7pm CT / 8pm ET.) Subscribe for free and download the show on APPLE PODCASTS. You can also listen on the go on your Android/iPhone/iPad device via SPOTIFY.
---
DALLAS PAGE has been entertaining millions of fans for over 20 years. The athletic, 52 year-old Page knew at an early age that he was born to entertain. His grandmother called him "energetic"—truly an understatement. Whether it was barreling through his grandma's kitchen on his tricycle, swinging from chandeliers at the babysitter's house, or cannonballs at neighborhood pool parties, Page knew how to grab an audience and have them eat out of the palm of his hand.
With his size, strength and natural ability, Page excelled in multiple sports high school and college. After college, Dallas Page followed his calling to entertain, entering the nightclub business and quickly established himself as one of the south's leading club owners and promoters. But he still had the pro wrestling "itch." On a whim, Page sent a tape to the AWA (American Wrestling Alliance), one of the country's premiere professional wrestling organizations. The AWA promoters immediately offered Page a contract to "manage"—escorting and doing all of the 'over-the-top' talking—their top stars. With his long, curly hair, conceited manner and ever present "Diamond Dolls," "Diamond" Dallas Page was a natural at working crowd into frenzy and became the man fans loved to hate.
Word of Page's talent began to spread throughout the wrestling establishment. Unlike most wrestling managers that could only talk a good game, Page had the size and athleticism to go with it. Established superstars such as Dusty Rhodes and Magnum, T.A. convinced Page to expand his role and learn to be a complete wrestler. At age 35, Page entered the fabled WCW "Power Plant" and soon after became the oldest rookie in pro wrestling history
Page's incredible work ethic, training regimen and preventative maintenance along with unmatched personal focus and determination, enabled him to battle the hands of time and stay healthy enough to wrestle men half his age for years to come. His uncanny ability to create and re-create his character propelled him to national notoriety and made him one of the hottest merchandising commodities in professional wrestling, first for WCW, then, the WWF which now have merged to become the WWE.
During Page's fourteen year pro wrestling career, he captivated audiences and became a three-time world champion. His matches with wrestling legends such as Hulk Hogan, Randy "Macho Man" Savage, and Bill Goldberg became legendary. And as networks, actors and professional athletes became more interested in the fan base and ratings that professional wrestling was attracting, Diamond Dallas Page became the unlikely tag team partner of late-night talk show host Jay Leno, basketball great Karl Malone and movie star David Arquette. Pay-per-view and charity match appearances versus Hogan and perennial "bad boy" Dennis Rodman are memorable to both fans and non-fans alike.
Throughout Page's wrestling career, Hollywood has recognized his ability to be more than just a pro wrestling icon. Never one to settle for just being "good enough," Page sought out renowned acting coach and theatre director Howard Fine in order to hone his acting skills. "Diamond Dallas Page is one of the most fearless and intense actors that I have ever taught," said Fine, whose list of acting students includes Brad Pitt, Michael Chiklis and Salma Hayek. "He throws himself into every performance and never fails to compel attention. He can play a wide range of characters and is actually quite adept at comedy but give him a psychotic killer to play and you can expect fireworks." Page easily bridged the gap between sports entertainment wrestling and mainstream entertainment, starring in feature films including director Rob Zombie's, The Devil's Rejects. "DDP is a true professional.He is as dedicated in the acting ring as he is in the wrestling ring," said Zombie. Page's other film roles include Driftwood, Ready to Rumble, First Daughter, Rat Race, Splinter and Snoop Dogg's Hood of Horrors. Page's television credits include The Tonight Show with Jay Leno, Hollywood Squares, The Daily Show with Jon Stewart, Live with Regis and Kathie Lee / Kelly, and The Best Damn Sports Show.
In addition to acting, Page is the co-developer of YRG, a revolutionary fitness program that takes the principles of yoga and supercharges them with old school calisthenics, core stability training and isometric and Dynamic resistance training to give an intense, complete body workout. Page also conducts inspirational seminars in the corporate and educational environment, guiding audiences through branding and goal-setting using his own formulas and self-taught techniques. Page regularly visits the troops in Iraq, as well as boys and girls clubs and youth sports camps throughout the U.S., giving inspirational speeches and YRG demonstrations. In 1999 he published his autobiography: Positively Page: The Diamond Dallas Page Story. His second book, YRG: Yoga for Regular Guys was published November 2005.