Ep. 197 | Duane "Dog" Chapman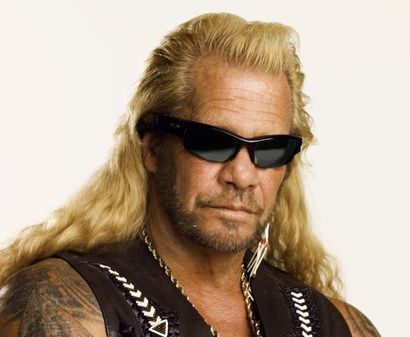 ---
Duane "Dog" Chapman (Dog and Beth: On The Hunt, Dog The Bounty Hunter) joins us on The Matthew Aaron Show this Wednesday (6/25) as we broadcast live from Chicago starting at 5pm PT.
Dog joins us to discuss how he got into the world of Bounty Hunting as well as the second season of his reality show DOG AND BETH: ON THE HUNT which currently airs Saturday nights on CMT.
---
Show starts at 5pm PT (7pm CT / 8pm ET.) Subscribe for free and download the show on APPLE PODCASTS. You can also listen on the go on your Android/iPhone/iPad device via SPOTIFY.
---
DUANE CHAPMAN, considered one of the greatest bounty hunters in the world by many, this ex-con turned icon could easily be dubbed "The King of Comebacks." Credited with more than 7,000 captures throughout the course of his illustrious 40-year bounty hunting career, Dog continues to prove that people really do change.
Over the course of his legendary career, Dog has been responsible for the capture of notable high-profile criminals such as Quinton Wortham -- the Capital Hill rapist, the Atlanta Child Murderer and a white supremacist convicted of murdering Denver radio shock jock Alan Berg. Dog's career as a bounty hunter gained national attention after catching infamous fugitive and Max Factor Cosmetics heir Andrew Luster who was wanted on 87 counts of rape. The infamy of Luster's capture soon led to many high profile television appearances and later, the long-running reality series Dog the Bounty Hunter.
Dog is the author of two best-selling books -- Where Mercy Is Shown, Mercy Is Given and his memoir You Can Run But You Can't Hide. The memoir debuted on the New York Times best-seller list in the No. 1 position where it remained for several weeks. It garnered great reviews for his candid honesty and detailed personal accounts of overcoming hardships and bettering oneself. When he's not bounty hunting, Dog tours the country giving motivational speeches to crowds by the thousands and participates in the Make-A-Wish Foundation. He is the charity's most requested celebrity and is the proud father of 12 children and 14 grandchildren.
Now, having made bounty hunting his life's work for close to four decades, Dog, his wife and business partner Beth and son, Leland, are back in their new series, Dog and Beth: On the Hunt, as they continue their tireless efforts in bringing the bad guys to justice and encouraging them to turn their lives around.