Ep. 199 | Omar Dorsey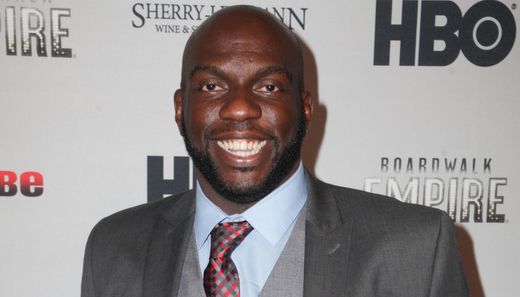 ---
Actor Omar Dorsey (Ray Donovan, Eastbound & Down, Django Unchained) joins us on The Matthew Aaron Show this Wednesday (7/23) as we broadcast live from Chicago starting at 5pm PT / 7pm CT.
Omar joins us to discuss his career as well as his role as "Cookie Brown" in the second season of RAY DONOVAN currently airing Sunday nights on Showtime.
---
Show starts at 5pm PT (7pm CT / 8pm ET.) Subscribe for free and download the show on APPLE PODCASTS. You can also listen on the go on your Android/iPhone/iPad device via SPOTIFY.
---
​​OMAR DORSEY can be soon seen opposite Liev Schreiber in the critically acclaimed SHOWTIME crime drama, Ray Donovan. Ray Donovan follows a "fixer" (Liev Schreiber) for the powerful law firm Goldman & Drexler, representing the rich and famous.  Dorsey plays, Cookie Brown and the series airs Sundays at  9:00 pm ET /PT on SHOWTIME.
Before Ray Donovan, Omar was seen opposite Greg Kinnear in the Fox comedy,  Rake.  Rake follows a lawyer (Kinnear) whose personal gambling problems have lead him to a self-destructive behavior that has him battling wits with everyone around him.  Dorsey plays Roy, Greg's best friend.  He also starred opposite of Danny McBride in the hit HBO comedy series, Eastbound & Down.  Dorsey co-starred as Dontel Benjamin, a flashy former NFL player turned loudmouth talk-show host who goes head to head with Danny McBride's character, Kenny Powers.
He has been cast in numerous movie and television roles including two Academy Award nominated feature films.  In 2009 Dorsey co-starred Sandra Bullock in Warner Bros.' The Blind Side which was nominated for an Oscar for Best Motion Picture of the Year and grossed over $309 million worldwide. In 2012, Dorsey co-starred in the Quentin Tarantino western, Django Unchained, which grossed over $425 million worldwide and starred Jamieë Foxx, Christoph Waltz and Leonardo DiCaprio.  Django was also nominated for an Oscar for Best Motion Picture of the Year.   You will soon see him in the upcoming Marin Luther King Jr. Biopic, Selma, which follows the civil rights marches that changed America and stars Academy Award Winner Cuba Gooding Jr., and Academy Award nominated actor Tim Roth with Academy Award nominated actress Oprah Winfrey producing.  Dorsey's TV credits include roles on television shows such as Bones, Rizzoli & Isles, K-Ville, NCIS, CSI: NY, Castle and The Mentalist.
Dorsey currently lives in Los Angeles with his wife and two daughters.