Ep. 200 | Hulk Hogan & Tony Hale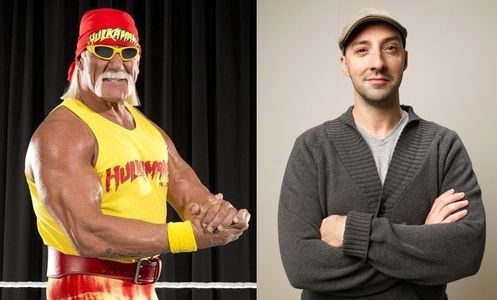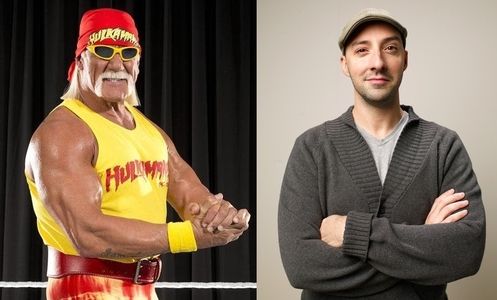 ---
Wrestling Legend Hulk Hogan & Emmy Winning Actor Tony Hale (Veep, Arrested Development) join us as we celebrate the milestone 200TH EPISODE of The Matthew Aaron Show this Tuesday (8/5) at 5pm PT / 7pm CT live from Chicago.
Hulk joins us to discuss how he came to be involved with WRESTLEMANIA 30 and the recent airing of WRESTLEMANIA 30: THE TELEVISION SPECIAL on NBC.
---
Tony joins us to discuss his career, how he got his start, his big break on ARRESTED DEVELOPMENT, his 2013 Emmy win and 2014 nomination for Best Supporting Actor for VEEP and much more.
---
Show starts at 5pm PT (7pm CT / 8pm ET). Subscribe for free and download the show on APPLE PODCASTS. You can also listen on the go on your Android/iPhone/iPad device via SPOTIFY.
---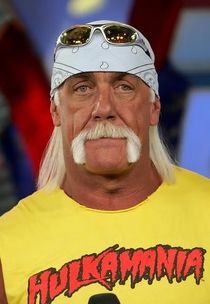 HULK HOGAN was the key figure in WWE's rise from regional attraction to worldwide entertainment leader in the 1980s, The Hulkster's superhuman size and undeniable charisma set the standard for what a Superstar should be. A larger-than-life icon, he packed 93,173 WWE fans into the Pontiac Silverdome, won six WWE Championships, starred in movies, television shows and his own animated series and became an idol to a vast legion of fans he dubbed his Hulkamaniacs.
Clad from head to toe in his trademark yellow and red, "The Real American" first established his unbridled patriotism when he legdropped his way through The Iron Sheik to win the WWE Championship in 1984. He became a household name from there, headlining the inaugural WrestleMania while brushing his 24-inch pythons against celebrities like Cyndi Lauper and Billy Crystal on MTV and "Saturday Night Live." The Hulkster's fanbase knew no bounds as Andy Warhol showed up at his matches and millions of children listened intently as their hero urged them to "say their prayers and eat their vitamins."
Hogan's massive presence had a way of making things feel significant. His greatest rivals — "Rowdy" Roddy Piper, King Kong Bundy, Ultimate Warrior — became more noteworthy parts of WWE history when they stepped through the ropes to face The Immortal One. His best matches read like a shortlist of WWE's defining moments. Who could forget Hulk's showdown with Andre the Giant at WrestleMania III, his collision with Randy Savage at WrestleMania V, his iconic encounter with The Rock at WrestleMania X8?
And The Hulkster was nothing if not smart. Leaving WWE for WCW in the mid-90s, he turned villain when he sensed audiences growing tired of his heroism. As the ringleader of the New World Order, he redefined himself as a cowardly bad guy and took WCW to the top of the sports-entertainment heap.
The nWo experiment may have sold some T-shirts, but fans eventually grew nostalgic for the Hulk Hogan they grew up with. That Superstar returned to WWE in 2002 in all of his red and yellow glory to ask a new generation of opponents that eternal question: "Whatcha gonna do when Hulkamania runs wild on you?" This thrilling rumble down memory lane brought Hogan his final WWE Title, entry into the WWE Hall of Fame and proof that there wouldn't be WWE without Hulk Hogan.
To much fanfare, The Hulkster returned to WWE again on the Feb. 24, 2014, edition of Raw — the same day as the historic launch of WWE Network. Since then, Hogan not only hosted WrestleMania 30 in New Orleans, but performed his duties in epic fashion when he kicked off The Showcase of Immortals with "Stone Cold" Steve Austin and The Rock in an unforgettable WrestleMania moment.
---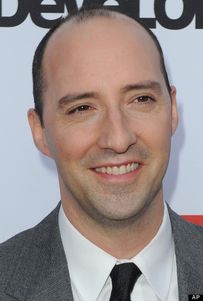 TONY HALE developed a loyal fan base for his hilarious role as 'Buster Bluth,' the eccentric, one-handed Mama's boy on Fox Television's smart, ground-breaking, Emmy Award-winning series "Arrested Development." Details Magazine called 'Buster' "the most hysterically unhinged supporting player since Cosmo Kramer."
Fans of the cult classic "Arrested Development" will soon be treated to further escapades with the quirky, beloved Bluth family.  Netflix has ordered 10   original new episodes," which will debut in early 2013.  The show is produced by 20th Century Fox and Brian Grazer and Ron Howard's Imagine Entertainment.
In a vast departure from his role on "Arrested Development," Tony starred in Anchor Bay's "happythankyoumoreplease," the Dramatic Audience Award Winner at the 2010 Sundance Film Festival. Written and directed by Josh Radnor ("How I Met Your Mother"), the romantic comedy follows a New York writer (Radnor) who begins to care for a foster child who gets lost on the subway. Tony plays a dorky yet gentlemanly attorney vying for the affections of a woman (Malin Ackerman) suffering from alopecia (loss of all body hair). Hale and Akerman share emotional and unique moments on screen, and both actors are taken out of their comfort zones, resulting in surprisingly understated and genuine performances.
Tony recently voiced 'Wadska' in MTV's animated series "Good Vibes," with Adam Brody and Danny McBride.  The show is about 'Mondo' and his new best friend 'Woodie' who are living out their California dreams in search of the wildest parties, prettiest girls and biggest waves. "Good Vibes" was created by David Gordon Green and debuted last fall.
For the big screen, Tony appeared in director Steven Soderbergh's comedy thriller "The Informant!,' starring Matt Damon, as well as Paramount Vantage's comedy 'The Goods: Live Hard, Sell Hard" alongside Jeremy Piven for Will Ferrell and Adam McKay's Gary Sanchez Productions.  In addition, he was also seen in Magnolia Pictures romantic comedy "The Answer Man" with Jeff Daniels and Lauren Graham.
Tony co-starred with Jimmy Fallon in "The Year of Getting to Know Us." The feature, which premiered at the 2008 Sundance Film Festival, also starred Sharon Stone, Illeana Douglas, and Lucy Liu.  He previously starred opposite Will Ferrell in Columbia Pictures' feature "Stranger Than Fiction," directed by Marc Forster ("Finding Neverland").  The stellar ensemble cast included Emma Thompson, Dustin Hoffman, Maggie Gyllenhaal and Queen Latifah. Additional feature credits include supporting roles in director Barry Sonnenfeld's roadtrip comedy, "RV," with Robin Williams and Cheryl Hines; and "Because I Said So" with Diane Keaton, Mandy Moore and Lauren Graham. Additional voice work includes 'Furlough,' the treacherous brother mouse, in Universal Pictures' animated holiday feature, "The Tale of Despereaux," starring Dustin Hoffman and Kevin Kline.
Additional television credits include a recurring role on NBC's "Chuck" and a series regular role on the NBC comedy series "Andy Barker, P.I."  He had a guest-starring role during the final season of "ER" playing a nerd who rescues an old lady and subsequently develops a hero complex. Tony has also made memorable guest appearances on such acclaimed shows as "The United States of Tara," "Community," "Justified," "Numb3rs," "Law & Order," "Sex and the City" and "The Sopranos."