EP. 201 | Larry Poindexter & Shelley Morrison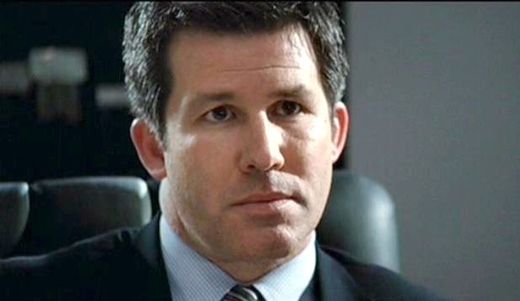 ---
Actor Larry Poindexter (Master of Sex, Perception, S.W.A.T.) & Actress/Producer Shelley Morrison (Weaving the Past: Journey of Discovery, Will & Grace) join us on The Matthew Aaron Show this Thursday (8/14) as we broadcast live from Chicago starting at 5pm PT / 7pm CT.
Our old pal Larry joins us to fill us in on what the heck he's been up too since his last appearance on the show as well as his recent guest spots on MASTERS OF SEX, HAWAII FIVE-O, CRIMINAL MINDS and countless others.
---
Shelley joins us to discuss her career as well as the upcoming documentary WEAVING THE PAST: JOURNEY OF DISCOVERY which she Executive Produced along with her husband who wrote and directed it.
"Weaving the Past: A Journey of Discovery" follows American filmmaker Walter Dominguez on a life-changing quest to uncover mysteries in the life of his saintly Mexican-born grandfather, Reverend Emilio Hernandez, and to fulfill his grandfather's dying wish to locate his long lost family of origin. Traveling through California, Texas and Mexico, Walter discovers Emilio's involvement with courageous Mexican and American revolutionaries fighting for social justice in tragically oppressed Mexico. His search finally leads him to his grandfather's family in Mexico, and redemption for himself.
It will be screening for one week starting Friday August 15th - August 21st at the Laemmle Playhouse 7 is Los Angeles.
---
Show starts at 5pm PT (7pm CT / 8pm ET). Subscribe for free and download the show on APPLE PODCASTS. You can also listen on the go on your Android/iPhone/iPad device via SPOTIFY.
---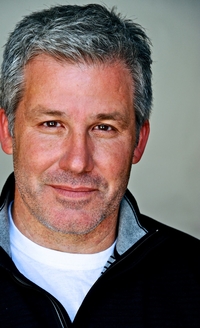 LARRY POINDEXTER began acting in college, first appearing in summer stock in his native Texas, prior to moving with his family to Los Angeles (after spending a number of years in New York). First jobs in Los Angeles were with Franklin R. Levy and Catalina Production Group (which included a young producer named Leslie Moonves), as both an actor and production co-coordinator. Has been nominated for Los Angeles Ovation and LA Weekly awards for theatre work as well as having produced numerous theatre pieces in Los Angeles. He played with his band "The High Lonesome" for a number of years throughout the Southwest before landing a recording deal with local indie label, Spark Records. He has also composed for short films and placed numerous songs in features and is the co-author of a new rhythm and blues musical "The Devil You Know".
---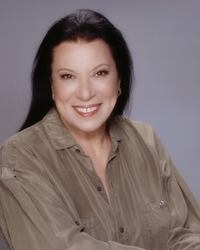 SHELLEY MORRISON, who played the wisecracking Rosario on the hit NBC series "Will and Grace", has more than her share of stories. This veteran of the big and small screen has also augmented her professional life with ties to her family and community that have made her a compelling person as well as a skilled performer. Born in the South Bronx, Morrison a Sephardic Jew of Spanish descent moved with her family to Los Angeles as a child, and still lives in the same family home that her father bought six decades ago. The young Morrison worked consistently in film and television in the 1960s, playing the memorable Sister Sixto on the series "The Flying Nun" and appearing alongside the late Gregory Peck in the western "MacKenna's Gold."
After putting her career on the back burner to marry Walter Dominguez (the two celebrate their 33rd anniversary this year), Morrison made a comeback after the age of 50 highly unlikely for a future grandmother who likes to knit in her spare time. A series of guest-starring roles on a number of series in the 80's and 90's eventually led to her landing the role of Rosario, which has earned her Emmy and SAG Awards (for Outstanding Ensemble) and numerous other nominations, including three ALMA Nominations for Best Supporting Actress.
Morrison's latest role is the voice of Mrs. Portillo on Disney Channel's new animated series "Handy Manny." She is also co-producing, with husband Walter Dominguez, a documentary entitled "Weaving the Past: Journey of Discovery" about Dominguez's grandfather's participation in the early Mexican Revolution. "It is about my husband's Mexican heritage and the importance of honoring one's culture and ancestry", says Morrison. Morrison now practices Native American spiritual tradition, is a tireless worker for charity (L.A. Shanti, one of the city's oldest charities for AIDS/HIV; and A.N.G.E.L.S Day, which helps senior citizens and their animal companions), and takes pride in portraying Rosario - an older, Hispanic woman who is tough, smart and can hold her own. Morrison has received a commendation from the City of Los Angeles for her effort to preserve her neighborhood during the 1992 riots that destroyed a shopping mall just behind her home and joined other "celebrity knitters" including Elizabeth Taylor and "Will and Grace" co-star Debra Messing, to knit blankets for a sale benefiting the New York Police and Fire Widows and Children's Benefit Fund.   Recently, she led the inspirational and uplifting "Sea of Pink" survivors' ceremony to kick off the Susan G. Komen "Race for the Cure" in Los Angeles.   She has survived three bouts with cancer, and retains a spirit of peace and optimism that is as infectious as her winning smile.