Ep. 203 | Ernie Hudson, Crystal McCahill & Patricia Vonne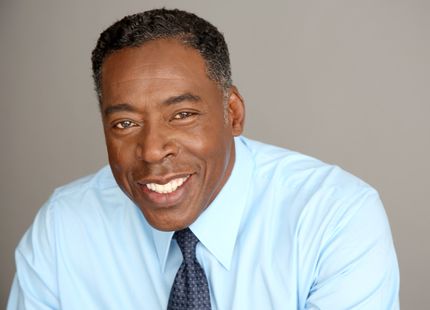 ---
Actor Ernie Hudson (Ghostbusters, The Hand That Rocks The Cradle, The Crow...) Actress/Model Crystal McCahill (Sin City 2, Sin City) & Actress/Musician Patricia Vonne (Sin City 2, Sin City) join us on The Matthew Aaron Show this Wednesday (9/3) at 5pm PT / 7pm CT as we broadcast from Chicago.
Ernie was in Chicago this past weekend to celebrate the 30th anniversary of the film GHOSTBUSTERS and we got a chance to sit down with him to discuss his career and the anniversary in between screenings at the Hollywood Palms Cinema in Naperville.
---
Crystal & Patricia were also recently in town to host opening weekend screenings of SIN CITY: A DAME TO KILL FOR at the Hollywood Palms Cinema were we sat down with them to discuss the film.
---
Show starts at 5pm PT (7pm CT / 8pm ET). Subscribe for free and download the show on APPLE PODCASTS. You can also listen on the go on your Android/iPhone/iPad device via SPOTIFY.
---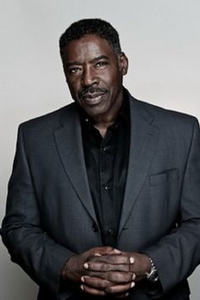 ERNIE HUDSON is an American actor best known for his roles as Winston Zeddemore in the Ghostbusters film series, Sergeant Albrecht in "The Crow," and Warden Leo Glynn on HBO's Oz.
Born in Benton Harbor Michigan in December 1945, Hudson's unwed mother, Maggie Donald, died of tuberculosis when he was two months old, at which time he was taken in and raised by his maternal grandmother. Hudson's grandfather and great grandfather had both been ministers and Hudson grew up in a deeply religious household. A member of the Pentecostal Church of God in Christ, he sang as a boy in the choir. A studious and intelligent child who wrote short stories and poetry, Hudson was the only member of his family to complete high school. During his senior year, he took a job shoveling dirt at a local foundry from 3 p.m. until midnight. Immediately after his graduation from Benton Harbor High School, he enlisted in the United States Marine Corps but was discharged after three months due to a history of asthma.
Married at age 18 and becoming a father shortly thereafter, Hudson studied speech and English at Detroit's Wayne State University, paying his tuition as an employee of the Michigan Bell Telephone Company. After taking an acting class as an elective, Hudson began to imagine for himself a life in the theatre. With his first ambition to be a writer, Hudson joined Concept East, the oldest African-American theatre in the United States, eventually serving as the company's resident playwright. After helping to found the Actor's Ensemble Theatre, he received a full scholarship to Yale University's MFA program. Hudson honed his craft in regional theatre before making his film debut for Gordon Parks in "Leadbelly" (1976), a biopic of legendary blues guitarist Huddie Ledbetter. Divorced from his first wife and granted custody of his two sons, Hudson relocated to Los Angeles to live near his brother and to try his luck in Hollywood.
Billed as Louis Hudson and sporting a shaved head, the actor turned up in "The Human Tornado" (1976), assisting Rudy Ray Moore's foul-mouthed blaxploitation superhero Dolemite. Through the remainder of the decade, Hudson worked more on the small screen than in features and contributed vivid character parts to such series as "Fantasy Island" (ABC, 1977-1984), "Baa Baa Black Sheep" (NBC, 1976-78) and "The Incredible Hulk" (CBS, 1978-1982) while also appearing in the telefilms "Mad Bull" (1977) with Alex Karras, "King" (1978) with Paul Winfield, and "Roots: The Next Generation" (1979). Hudson was also a regular on the short-lived sitcom "Highcliffe Manor" (NBC, 1979), as a South African witch doctor transplanted to an unorthodox science institute housed inside a New England mansion. Though grateful for the promise of a regular paycheck, Hudson regretted accepting the racially offensive role and was not disappointed when the series was canceled after only six episodes.
Hudson returned to the big screen as a boxer named Killer in Warner Brothers' Barbra Streisand vehicle "The Main Event" (1979) while also lending support to the independent production "Joni" (1979), a biopic of quadriplegic Christian Joni Eareckson. Hudson had a small role opposite Hollywood legend Bette Davis in the made-for-TV "White Mama" (1980) and appeared briefly as a fighter named Quinine in "The Octagon" (1980), starring Chuck Norris. In "Penitentiary II" (1982), Jamaa Fanaka's first sequel to his 1979 grindhouse hit, Hudson appeared again with shaved head to play venal recidivist Half Dead, who takes his revenge on jailhouse rival Leon Isaac Kennedy by raping and murdering his girlfriend. Hudson was back behind bars for the 1983 telefilm "Women of San Quentin," co-starring Debbie Allen and Yaphet Kotto, and brought considerable charm to an underwritten supporting role in the the 3-D sci-fi romp "Spacehunter: Adventures in the Forbidden Zone" (1983).
Hudson's highest profile role came with his casting in "Ghostbusters" (1984) opposite Bill Murray, Dan Aykroyd and Harold Ramis. The role of Winston Zedemore had been created for comedian Eddie Murphy and was scaled down when Murphy proved unavailable. Though Hudson made comparatively little money for his participation in the smash hit, and did not, in fact, work again in films for three years, his recognition factor sky-rocketed, forcing the actor to relocate from Los Angeles to the mountain resort town of Lake Arrowhead. Hudson returned for the film's 1989 sequel, "Ghostbusters II," filling the interim gap with parts in John Hancock's fact-based prison drama "Weeds" (1987), in the made-for-TV sequel "The Dirty Dozen: Fatal Mission" (1988), and in George Pan Cosmatos' subsea monster-on-the-loose movie "Leviathan" (1989). Hudson was a mentally handicapped handyman who appoints himself the protector of a suburban white family in Curtis Hanson's thriller "The Hand That Rocks the Cradle" (1992) and enjoyed a prominent role in the ABC miniseries "Wild Palms" (1993).
The 90's proved to be a busy time for Hudson, who jobbed from one high-profile feature film assignment to another. He was drug dealer Lolly Jones in "Sugar Hill" (1994) but represented law and at least a semblance of order in "The Crow" (1994) and "The Cowboy Way" (1994). Hudson stomped the terra as a big game hunter and jungle guide in the big budget "Congo" (1995), based on the novel by Michael Crichton, and mixed street smarts with sensitivity as Leonardo DiCaprio's friend in "The Basketball Diaries" (1995), based on the memoir by Jim Carroll. In "The Substitute" (1996), Hudson was a Miami High School principal cum drug cartel kingpin who tangles unwisely with Tom Berenger's eponymous fill-in, and in "Mr. Magoo" (1997), a live action adaptation of the classic cartoon, he was a CIA operative who mistakes Leslie Nielson's eponymous bumbler for a jewel thief. Hudson also enjoyed a several-year run as Warden Leo Glynn on the groundbreaking HBO prison drama "Oz" (1997-2003).
Hudson next played an FBI straight man to Sandra Bullock's unorthodox undercover agent in the mega-hit comedy "Miss Congeniality" (2000) and its sequel, "Miss Congeniality 2: Armed and Fabulous" (2005). He enjoyed semi-regular status in seven episodes apiece of the popular network series "Desperate Housewives" (ABC, 2004-2012) and "Law and Order" (NBC, 1990-2010), and was seen as a sensitive psychoanalyst on the ABC Family series "The Secret Life of the American Teenager" (2008). In 2009, Hudson made his belated Broadway debut in Bartlett Sher's Tony Award-winning revival of August Wilson's "Joe Turner's Come and Gone" and appeared as a Baltimore police captain on two fourth season episodes of the NBC series "Heroes" (2006-2010). He also provided voice work for the Walt Disney feature "Beverly Hills Chihuahua 2" (2010) and the syndicated cartoon series "Transformers Prime" (The Hub, 2010).
---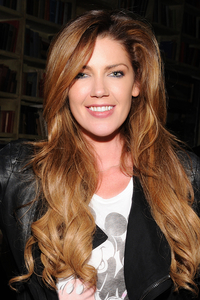 CRYSTAL MCCAHILL was born on December 18, 1983 in River Forest, Illinois and is the daughter of Gale Olson, who was Playmate of the Month in the August 1968 issue of "Playboy." McCahill was discovered at a Chicago Hooters restaurant by Holly Madison and Bridget Marquardt. Crystal was chosen to be the May Playmate of the Month in 2009 and was a finalist in the 55th Anniversary Playmate Contest. Crystal appeared as herself in several episodes of the reality TV series "The Girls of Next Door." After having appeared in several independent films, she graduated to "Sin City" and now 'Sin City: A Dame to Kill For."
---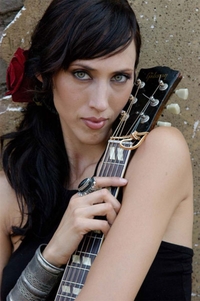 PATRICIA VONNE currently tours exclusively in the US, Mexico and Europe as a musician. She also toured as a member of "Tito and Tarantula" (the band featured in the film "From Dusk Till Dawn".) She has released five different CD's and her song "Traeme Paz" was featured in the film "Once Upon a Time in Mexico" and another song "Mud Pies and Gasoline" was featured in the Quentin Tarantino film "Hell Ride."
As an actress, Patricia has worked extensively in Europe and America, featured in national & international commercials, television and film including ""Desperado", "Four Rooms", "Spy Kids", "El Segundo", "Heavenly Beauties" & "Sin City." She reprises her role as 'Dallas/Zorro Girl" in the sequel "Sin City: A Dame to Kill For."