Ep. 204 | Jay Chandrasekhar & Daniel Baldwin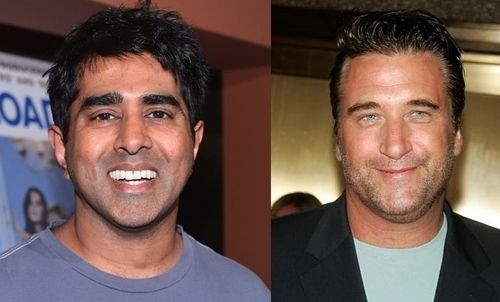 ---
Director/Writer/Actor Jay Chandrasehkar (Super Troopers, Club Dread, Beerfest...) & Actor/Writer/Director Daniel Baldwin (The Wisdom to Know the Difference, Cold Case, Vampires...) join us on The Matthew Aaron Show this Thursday (9/4) at 5pm PT/7pm CT as we broadcast from live from Chicago.
Jay joins us to discuss his career and his new Amazon Studios pilot REALLY which he wrote, directed, and stars in alongside Sarah Chalke (Scrubs) & Selma Blair (Cruel Intentions).
REALLY follows the life of four hard-charging Chicago couples who are trying to hold on to their receding youth. The pilot can currently be viewed for free on Amazon.
---
Daniel joins us to discuss his career as well as his new award winning film THE WISDOM TO KNOW THE DIFFERENCE, which he wrote & directed.
Based in part on actual events, "THE WISDOM TO KNOW THE DIFFERENCE" is a story about a man's journey to bring his sobriety full circle. 'Bob' (DANIEL BALDWIN) a former addict and convict, is asked by an old friend (LOU DIAMOND PHILLIPS), to help a young woman (MAYRA LEAL) kick a serious drug problem. Despite pressure from a family member (WILLIAM BALDWIN) to stay on the straight and narrow, 'Bob' puts his own life at risk and faces tremendous dangers in order to help her.
---
Show starts at 5pm PT (7pm CT / 8pm ET). Subscribe for free and download the show on APPLE PODCASTS. You can also listen on the go on your Android/iPhone/iPad device via SPOTIFY.
---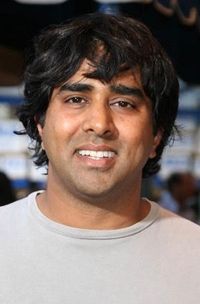 JAY CHANDRASEKHAR has contributed and appeared in a wide variety of critically acclaimed television programs and films throughout his career.
After graduating, Chandrasekhar and his classmates from Colgate University formed Charred Goosebeak, a sketch comedy group.  Upon graduating, the members of Charred Goosebeak changed their name to Broken Lizard and performed at comedy clubs and college campuses across the nation until the mid-90s, when they set their sights on producing television and feature films.
Under his Broken Lizard banner, Chandrasekhar directed and co-wrote Fox Searchlight Picture's comedy cult classics Super Troopers and Club Dread, and Warner Bros.' Beerfest.  He also directed the Broken Lizard comedy special, Broken Lizard Stands Up.
In 2005, Chandrasekhar directed The Dukes of Hazzard, a silver screen adaptation of the hit 1980's television show for Warner Bros. which grossed over $111 million worldwide. In 2012 he directed and starred in Millennium Entertainment's The Babymakers, alongside Olivia Munn, Paul Schneider, Kevin Heffernan and Nat Faxon.  He can also be seen in DreamWorks' comedy hit, I Love You, Man opposite Paul Rudd and Jason Segel.
Most recently, Chandrasekhar wrote, directed and starred in the adult comedy pilot Really, for Amazon Studios. Really follows the life of four hard-charging Chicago couples who are trying to hold on to their receding youth. The pilot stars Chandrasekhar, Sarah Chalke, Selma Blair, Travis Schuldt and Hayes MacArthur and will be available for viewing on Amazon Prime in late August.
 
In addition to his feature film work, Chandrasekhar has directed various TV shows, including several episodes of the Emmy Award winning series Arrested Development, Up All Night, Happy Endings, Community, Royal Pains, Blue Mountain State, Psych, Chuck, Undeclared, The Human Giant and more.
Chandrasekhar tours the country doing stand-up comedy and currently lives in Los Angeles with his wife and children.

​
DANIEL BALDWIN is no stranger to both feature films and television.  He was in the HBO production "Grey Gardens" where he plays Julius Krug, the former Secretary of the Interior under President Truman and secret true love of Little Edie played by Drew Barrymore.  The film also stars Jessica Lange as Big Edie and is based on the true life of Jackie Kennedy's eccentric aunt and first cousin -- both named Edith Bouvier Beale (a.k.a. "Big and Little Edie").
Other notable film roles for Baldwin have included Oliver Stone's film "Born on the Fourth of July," "Mullholland Falls," "Trees Lounge" (Steve Buscemi's directorial debut), John Carpenter's "Vampire$" (with James Woods) and "Paparazzi" (with Cole Hauser and Dennis Farina).
Baldwin is remembered for his role as the marriage-troubled Beau Felton in the hit series "Homicide: Life on the Street."  His television appearances include Showtime's critically acclaimed movie "Our Fathers," the SCI FI original movie "Anonymous Rex," the TV movie "Open House" (in which he starred opposite Christine Lahti), and "Killing Moon" with Penelope Ann Miller.  Baldwin has also appeared as a guest star on "Cold Case" and "The Closer."
Born and raised in Massapequa, Long Island, New York, Baldwin is one of the many talented Baldwin brothers.  Before embarking on an acting career, he was a stand-up comedian.