Ep. 207 | Sarah Chalke & Andrew W.K.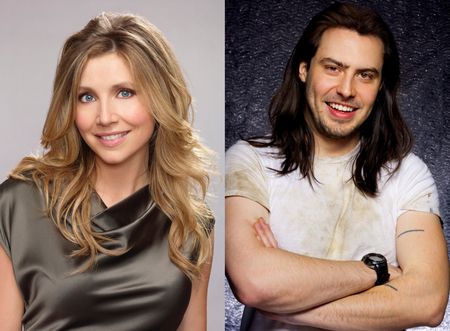 ---
Actress Sarah Chalke (Really, Scrubs, Roseanne...) & Musician/TV Host Andrew W. K. (Meet Me at the Rec) join us on The Matthew Aaron Show this Wednesday (10/1) as we broadcast from Chicago starting at 5pm PT / 7pm CT.
Sarah joins us to discuss how she got her start and her new Amazon Studios pilot REALLY which she co-stars alongside Jay Chandrasekhar & Selma Blair.
---
Andrew joins us to discuss his hosting duties on the new family web series MEET ME AT THE RECK which debuts Saturday October 4th on MAKER.TV.
---
Show starts at 5pm PT (7pm CT / 8pm ET). Subscribe for free and download the show on APPLE PODCASTS. You can also listen on the go on your Android/iPhone/iPad device via SPOTIFY.
---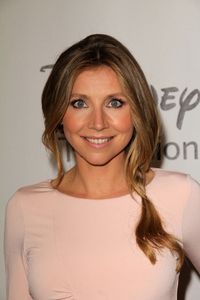 SARAH CHALKE currently stars in ABC's comedy series, "How to Live with Your Parents (For the Rest of Your Life)", as 'Polly', a recently divorced single mom who decides to move back in with her overly eccentric parents after facing financial troubles. While aiming to be the perfect mom to her six year old daughter, Polly must find a way to balance her own modern parenting ideals with her parents' free-flowing, improvisational life style.
Chalke is best known for her role as 'Dr. Elliot Reid' on the Emmy Award winning ABC series, "Scrubs."  The single-camera series was hailed as ground-breaking, as it deftly combined black humor and surreal interludes without diminishing the seriousness of life in a hospital.
Chalke starred on the CBS comedy "Mad Love" opposite Jason Biggs and Judy Greer. She had a recurring role as 'Stella Zinmann' on the Emmy Award winning comedy series "How I Met Your Mother"; a guest arc on ABC's "Cougartown", teaming up again with her former "Scrubs" creator/writer Bill Lawrence; and was featured as 'Casey Hedges' in ABC's hit drama series, "Grey's Anatomy".  She recently starred in the animated series "Rick and Morty" — co-created by the genius behind "Community," opposite Justin Roiland, Chris Parnell and Spencer Grammer.
Chalke garnered accolade buzz in 2010 for her role in "Maneater," a four-hour Lifetime Original miniseries based on Gigi Levangie Grazer's New York Times #1 best-selling book "The Starter Wife." The successful miniseries was the networks highest rated program of the year.
A native of Ottawa, Canada, Chalke was raised in Vancouver and began appearing in local musical theatre productions when she was eight.  A few years later, she became an environmental reporter for the Canadian series "Kid Zone." Her big break came in 1993 when she was cast as daughter 'Becky Conner' on the series "Roseanne."
In 2005, Chalke starred in the Williamstown Theatre Festival production of "Create Fate," and completed a successful run in the Off-Broadway production of "Modern Orthodox," a romantic comedy about love, dating and unlikely friendships under the direction of James Lapine at New York's Underwood Theater. In 2006, she starred as Lifetime Television executive and breast cancer survivor 'Geralyn Lucas' in Lifetime's Outstanding Made for Television Movie Emmy nominee, "Why I Wore Lipstick to My Mastectomy". In 2007, she starred opposite Ryan Reynolds and Stuart Townsend in the Warner Independent thriller "Chaos Theory."
In her free time, Chalke enjoys cooking with friends, hiking, snowboarding, and skiing (she is an instructor).  She also speaks French and German fluently and volunteers at a hospice for terminally ill children.
She currently lives in Los Angeles and is the mother of a two year old son, Charlie.
---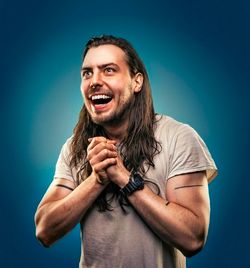 ANDREW W.K. is beloved for his high-energy music and super-positive personality. Starting at age four with classical piano lessons, then exploring experimental and fine art interests, Andrew went on to create his own brand of extremely high-octane rock 'n' roll. With the release of his first full-length album in 2001, Andrew was quickly recognized not only as a powerful musical performer, but also as an exhilarating and uplifting personality for a new generation. Using his feel-good abilities, Andrew released more albums, singles, videos, a live DVD, and expanded his work to include TV shows on MTV and Cartoon Network, motivational speeches at Oxford, Yale, New York University, The Cooper Union School, and Carnegie Mellon, and syndicated advice columns in the US, UK, and Japan. He also began producing music for other artists, including the Grammy®-nominated album, "Repentance," for reggae music pioneer Lee "Scratch' Perry. In 2008, Andrew and his friends opened a large downtown New York City music venue and nightclub called Santos Party House. The club won numerous awards in its first year and continues to host the best in dance music and live bands. He is also currently writing his first ever book The Party Bible to be published by Simon and Schuster.