Ep. 210 | Jonathan Katz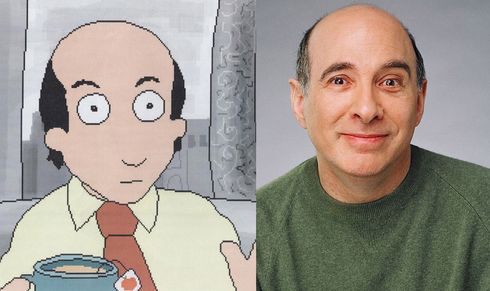 ---
Emmy Winning Comedian/Writer Jonathan Katz (Dr. Katz, Professional Therapist) joins us on The Matthew Aaron Show this Thursday (10/23) as we broadcast from Chicago starting at 5pm PT / 7pm CT.
Jonathan joins us to discuss how he got his start in comedy and the digital release of his new special DR. KATZ LIVE featuring B.J. Novak & Andy Kindler. (Currently available on iTunes, Amazon, etc.)
Show starts at 5pm PT (7pm CT / 8pm ET.) Subscribe for free and download the show on APPLE PODCASTS. You can also listen on the go on your Android/iPhone/iPad device via SPOTIFY.
---
My comedy is not for everybody, it's for everybody else. I learned the hard way. In the beginning I had a hard time finding an audience. But I did, and now it is a hard thing to shake. I need an audience more than anyone I know. I know it's not becoming, it's a flaw, but I am not without flaw.
At some point every comedian has to decide: "Do I want to do this, or do I want to be the funniest real estate broker in Teaneck?" I jumped in. It was scary. In the early days, some comedians had a pool going on how long I would last on stage. No one guessed twenty-five years.
I started stand-up in 1981 at The Improv in New York City. There was being funny onstage-important, but just as important was being funny at the bar, with the other comics (as my audience). It is a very competitive group I was trying to join, and nobody wants to get displaced. People say it's lonely at the top, but it's also roomy. No one needs to get displaced. We don't live in a world with too much comedy.
One night the producers of Late Night with David Letterman came in to see a guy from San Francisco. I went on before him, and I was told that if I could do five minutes without the guitar (I used the guitar a lot) they would have me on the show. I made my debut on Letterman in 1981 and have returned eight times since. I always pretend to leave something behind.
I had reached a National Audience, but our country remained stuck in it's old ways. It is hard to teach an old dog new tricks, and the U.S.A. was acting like an old dog when I tried to ply my trade. In clubs I often felt like I was wearing a tutu while performing for pirates. I was just not what they had in mind. Nobody's fault.
A few years later I made my debut on The Tonight Show with Johnny Carson. That was cool. Just before I went on, my wife noticed one of the few hairs I had coming straight out of my head. I told her to "just pull it out," she did, and I was grounded by my own pain. I killed.
The next weekend I was working at Governor's, a pretty thought room for me... on Long Island. I got onstage and was greeted from the back of the room by the phrase, "Fuck my come." That was fifteen years ago, and I still don't know how to respond.
I guess at some point I have to assume responsibility for disappointing the audience. I'm not there yet.
Dr. Jonathan Katz My life as a comic did not end that night. My self respect was diminished briefly, but I continued for many years after that night. Eventually, with the help of National television, and especially and animated show on Comedy Central called "Dr. Katz: Professional Therapist," I found an audience. I love them. They are the chosen people (also on the web at Jews.com).
Here is the only other thing I need to say about comedy today: you have to know when it is time to retire a joke, and then wait six months or fifteen years and try it again.
I'll give you an example: this is a joke I did just because Dennis Miller, a guy I hardly know but have always liked, enjoyed the joke. The joke has never worked, and didn't that night either. But I still did the joke for another ten years because of the compliment.
"I have a hard time telling my dad how much I love him, so I called him last night and asked, 'How are you feeling?' He said, 'Fine' and I said, 'Just checking.'"
See what I mean?