Ep. 211 | Zendaya, Chad Leitch & David Stahelski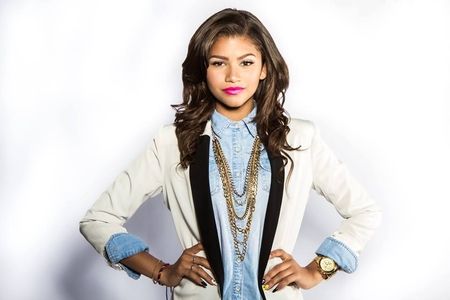 ---
Platinum Selling Singer/Actress Zendaya (Dancing with the Stars, Zapped, Shake it Up...) & Stuntmen/Directors Chad Leitch & David Stahelski joins us on The Matthew Aaron Show this Wednesday (10/29) as we broadcast from Chicago starting at 5pm PT / 7pm CT.
Zendaya joins us to briefly discuss her career as well as her role in the TRICK OR TREAT FOR UNICEF campaign which helps to raise money for children in need.
David & Chad join us to discuss their very successful careers as stuntmen and their transition to directors with the new action film JOHN WICK starring Keanu Reeves.
---
Show starts at 5pm PT (7pm CT / 8pm ET.) Subscribe for free and download the show on APPLE PODCASTS. You can also listen on the go on your Android/iPhone/iPad device via SPOTIFY.
---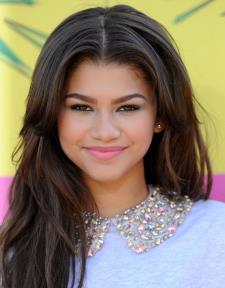 ZENDAYA recently released her self-titled 2013 debut full-length album where she delivers soulful pop with an urban edge. Her first single included in the album, "Replay" was certified platinum for selling 1,000,000 copies in the U.S. this January, and now has over 44 million views on VEVO.
Most recently, Disney announced that Zendaya will star and co-produce in a topline Disney channel spy pilot. Zendaya will also star in the Disney Channel Original Movie, "Zapped" which premieres this summer.
Zendaya starred as Raquel "Rocky" Blue, one half of the comedic duo of young dancers trying to dance her way to stardom, in the hit Disney Channel series "Shake It Up!" She also starred in "Shake It Up: Made In Japan," the record breaking 90-minute song and dance–filled special which featured Zendaya's single and video "Fashion is my Kryptonite." Zendaya was also the break out star and runner-up on Season 16 of ABC's Dancing with the Stars.
Zendaya has performed around the world, including the White House and in the 2011 Macy's Thanksgiving Day Parade, as well as performing on numerous talk shows such as Ellen, the Today show, Extra and BET's 106 & Park. She also previously toured select cities with her Z-Swagg Dancers and is featured on numerous soundtracks including Shake It Up: Break It Down, Shake It Up: Live 2 Dance and Shake It Up: I <3 Dance.
Zendaya released her first advice book entitled Between U and Me: How to Rock Your Tween Years with Style and Confidence last summer. In the book, Zendaya shares frank and fun advice for navigating the tween years with all the tools needed to be happy and healthy. The book was co-written with Sheryl Berk, who has collaborated with dozens of celebrities on their memoirs.
Zendaya lends her voice to the character "Fern" in Disney Channel's Animated Special "Pixie Hollow Games," which is part of the hugely successful Disney Fairies franchise. She also performs the special's theme song, "Dig Down Deeper." Zendaya also starred in the Disney Channel Original Movie "Frenemies."
Zendaya was born in Oakland, California where she quickly was introduced into the entertainment world, modeling for Macy's, Mervyns and Old Navy. She then attended the Oakland School for the Arts and it was here that she developed a passion for acting. She continued to study her craft at the CalShakes Conservatory program and at the American Conservatory Theater. Zendaya also spent three years dancing with Future Shock Oakland, a hip hop dance troupe, and two years dancing hula with AHA, The Academy of Hawaiian Arts.
Zendaya, which means "to give thanks" in Shona (a Bantu language native to the Shona people of Zimbabwe), now resides in Los Angeles, California with her family and dog, a Giant Schnauzer named Midnight. Zendaya continues to keep up her social influence with over 5 million followers on Facebook, over 4 million followers on Twitter and over 2.9 million followers on Instagram.
---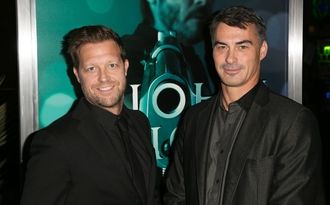 87Eleven is a one-stop shop for blockbuster fight scenes.  Founded by two stuntman veterans, Chad Stahelski and David Leitch, the company is upending the traditional fight-choreography business model.  When it learns of a major action movie in preproduction, they create, shoot, and edit original stunt sequences – and then pitch them straight to the director.  After being hired, they whip the film's stars into shape and teach them the preplanned fight choreography.  Finally, when filming begins, Stahelski and Leitch are on set as the film's stunt coordinator and fight choreographer, and their crew of stunt performers serve as the stars' stunt doubles and the evil henchmen.  The company has been so successful – a few of its recent films include The Bourne Legacy, Expendables 3, the Hunger Games series, Teenage Mutant Ninja Turtles, Jurassic World, Anchorman 2, Wolverine and Dracula Untold – that Stahelski and Leitch have just made their own movie, the Keanu Reeves revenge thriller John Wick.
The transition from stuntman to filmmaker, though rare, is natural.  As Leitch and Stahelski began filming their own scenes and pitching them to directors, they learned how to photograph and edit.  "As a stunt guy, you become a mini-director," Leitch says.  "You're talking to actors about performance.  The way you present a stunt is tied in to the way you photograph it, so you're hanging out with the cinematographer.  You learn tricks to make action look more dynamic – having the fight come toward you or shooting on a longer lens to compress the speed."
Before founding 87Eleven, Stahelski and Leitch kicked, punched, and fought their way to the top of the stunt world for more than 20 years.  The pair first met in the early Nineties at a karate academy.  Leitch then worked with Brad Pitt, executing the star's combat scenes in movies like Fight Club, Mr. and Mrs. Smith, and Troy.  Stahelski worked as Brandon Lee's double (and eventual replacement) in The Crow and performed Keanu Reeves' fight work in the Matrix movies alongside an Asian stunt crew.  "While filming The Matrix, we studied how a Chinese fight-choreography team trains actors before production starts so that they can participate in action sequences in a more dynamic way," explains Leitch.  "We wanted to bring that to Western cinema."