Ep. 214 | Connie Nielsen & Amy Jo Johnson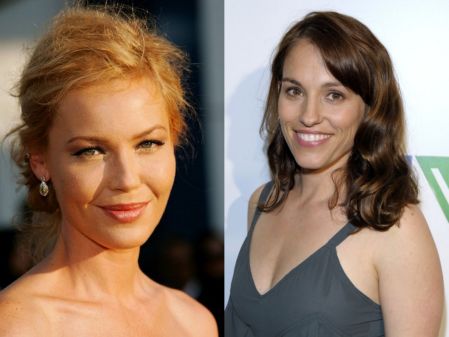 ---
Actress Connie Nielsen (All Relative, The Good Wife, Gladiator...) & Writer/Director/Actress Amy Jo Johnson (Flashpoint, Felicity, Mighty Morphin Power Rangers...) join us on The Matthew Aaron Show this Wednesday (11/19) as we broadcast from Chicago starting at 5pm PT / 7pm CT.
Connie joins us to discuss her career as well as her new film ALL RELATIVE which opens in select theaters and VOD on November 21st.
---
Amy Jo joins us to discuss the indieGoGo campaign for her new film THE SPACE BETWEEN which she wrote and will direct. You can still donate to Amy's campaign and receive awesome perks like a skype session with Amy Jo & a personalized song written just for you.
---
Show starts at 5pm PT (7pm CT / 8pm ET.) Subscribe for free and download the show on APPLE PODCASTS. You can also listen on the go on your Android/iPhone/iPad device via SPOTIFY.
---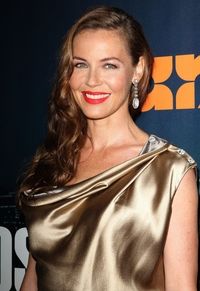 CONNIE NIELSEN recently wrapped shooting on The Runner, opposite Nicolas Cage.  In addition to All Relative, her other recent credits include McG's Three Days to Kill opposite Kevin Costner; Lars Von Trier's Nymphomaniac alongside Charlotte Gainsbourg, Christian Slater, Uma Thurman and Willem Dafoe; and Sean Hanish's independent feature Return to Zero with Minnie Driver and Alfred Molina.
Nielsen currently has a recurring role on CBS's The Good Wife.  Previously, she starred as the female lead in Fox's The Following opposite Kevin Bacon.  In the Golden Globe Award-nominated series Boss, Nielsen played "Meredith Kane," the wife of a powerful Chicago mayor (Kelsey Grammer). She also appeared in the HBO miniseries Hemingway & Gellhorn alongside Nicole Kidman and Clive Owen, and in a six-episode arc on Law & Order: Special Victims Unit.
Nielsen is known for her portrayal of "Princess Lucilla," opposite Russell Crowe in Ridley Scott's Academy Award-winning Gladiator.  Her previous film credits include The Hunted opposite Tommy Lee Jones and Benicio Del Toro; Basic opposite John Travolta and Samuel L. Jackson; One Hour Photo opposite Robin Williams; Mission to Mars opposite Gary Sinise; and The Devil's Advocate opposite Al Pacino and Keanu Reeves. Other notable credits include Lost in Africa, A Shine of Rainbows, Battle in Seattle, The Situation, The Ice Harvest, Return to Sender, as well as Rushmore opposite Bill Murray, and Permanent Midnight opposite Ben Stiller.
Offscreen, Nielsen founded the Human Needs Project, a water-based clean technology initiative, and created the Road to Freedom Scholarship, which provides private school education for children from Kenya's remote region of Kibera.
From Elling in Jutland, Denmark, Nielsen resides in San Francisco.
---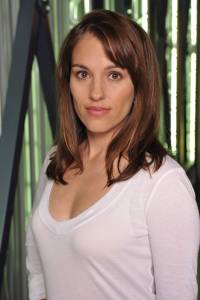 AMY JO JOHNSON is an award-winning writer and short film director. Amy Jo's first short film, BENT, won the Jury Award at the Toronto Independent Film Festival and the Audience Choice Award at the Women In Film and Television - Toronto short film showcase. Amy Jo has turned to writing and directing after 20 years of acting experience, during which she played Julie Emerick on the critically-acclaimed Felicity, and Jules Callaghan on the award-winning Canadian series, Flashpoint.
Her first screenplay, Crazier Than You, won the 2012 Blacktie Screenplay Competition at the Long Island Film Festival, and placed 3rd in the 2013 Write Brothers Screenplay Competition at the Canada International Film Festival. Amy Jo has also personally received The Shelly Award for Women Filmmakers at the 2013 Long Island Film Festival. Her second short film, Lines, will be premiering at the Wine Country Film Festival and the Edmonton International Film Festival in Fall 2014.