Ep.217 | Christian Kane, Shawn Levy & Chely Wright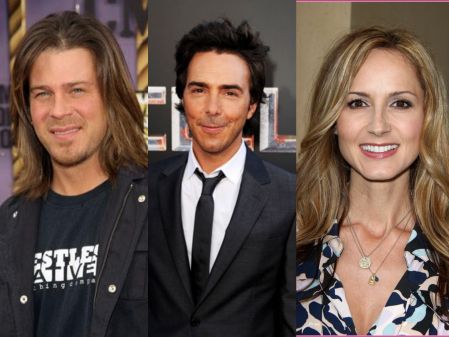 ---
Actor/Musician Christian Kane (The Librarians, Leverage, Angel…), Director/Producer Shawn Levy (Night at the Museum Trilogy, This is Where I Leave You, The Internship, …) & Country Artist Chely Wright join us on The Matthew Aaron Show this Wednesday (12/17) as we broadcast live from Chicago starting at 5pm PT / 7pm CT.
Christian will be with us live to discuss his career and his current role Jake Stone on the hit TNT series THE LIBRARIANS Airing Sunday nights at 8/7 central.
---
Shawn will be here to discuss his new film NIGHT AT THE MUSEUM: SECRET OF THE TOMB the third and final film in the hugely successful franchise opening nationwide on December 19th.
---
Chely joins us to discuss how she got her start in Country music, her struggle and brave decision to be the first openly gay Country music artist and the successful Kickstarter campaign which raised $250,000 to fund her upcoming album.
---
Show starts at 5pm PT (7pm CT / 8pm ET). Subscribe for free and download the show on APPLE PODCASTS. You can also listen on the go on your Android/iPhone/iPad device via SPOTIFY.
---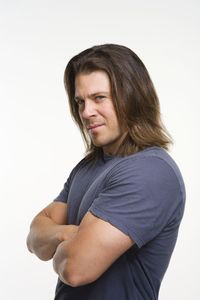 CHRISTIAN KANE landed a job as an assistant at an entertainment company by telling them he would deliver scripts if they would just submit him for projects too. He quickly went from employee to client when he landed his first big job acting and singing as the lead in the television series Fame L.A. The show, based on the hit movie and television series, originally cast him as a comedian. After hearing him sing, the producers rewrote the role for him to be a singer.
The role that first gave Kane worldwide exposure was as Lindsey McDonald on the series Angel, alongside his good friend David Boreanaz. His other TV credits include TNT's Crossfire Trail and Into the West, starring roles in The Crooked E and the Jerry Bruckheimer series Close to Home and an appearance on Dawson's Creek.
Kane's feature film credits include EdTV, The Broken Hearts Club and Love Song. His more recent appearances include Taxi, opposite Queen Latifah and Jimmy Fallon, and the Peter Berg-directed Friday Night Lights. He was also seen in the film Just Married. Kane's other films include Life or Something Like It, Secondhand Lions, Keep Your Distance, Her Minor Thing and Summer Catch. Gaming fans can catch him in 24: The Game, where he plays the #1 villain.
Kane is a legitimate double threat, with a fully realized career as a singer and songwriter in addition to his acting roles. Signed to a publishing deal with EMI Music Publishing and a record deal with Bigger Picture Records, Christian's debut solo CD, The House Rules, was released in early December 2010. Legendary Producer Bob Ezrin (Pick Floyd, Peter Gabriel, KISS) and Jimmie Lee Sloas (Keith Urban, Carrie Underwood) worked with him to craft the CD.
---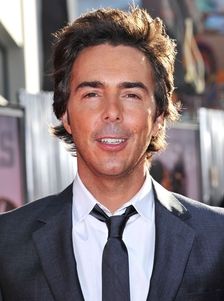 SHAWN LEVY (Director/Producer) is one of the most commercially successful film directors of the past decade. To date, his films have grossed over $2 billion worldwide. His youthfully enthusiastic approach to filmmaking is evident in the storylines and characters he creates—reflecting his joyful intensity for each project at hand.
Levy recently released the feature adaptation of Jonathan Tropper's bestselling novel, This is Where I Leave You. The dramatic comedy has an all-star cast including Jason Bateman, Tina Fey, Jane Fonda, Adam Driver and Rose Byrne and was selected to premiere at the 2014 Toronto International Film Festival.
Levy helmed the comedy The Internship, starring Vince Vaughn and Owen Wilson as a pair of slackers who earn positions with Google, as well as the futuristic father-son boxing drama, Real Steel, starring Hugh Jackman. Real Steel resonated with audiences around the globe, earning over $300 Million at the worldwide box office.
Levy both produced and directed the blockbuster Night at the Museum franchise, starring Ben Stiller, Robin Williams, Owen Wilson, Ricky Gervais, Hank Azaria, Amy Adams, Christopher Guest, Jonah Hill, Dick Van Dyke and Mickey Rooney. To date, the global success of this franchise has netted more than a billion dollars in worldwide box office.
In addition to his directing slate, Levy is developing several films to produce through his production company, 21 Laps Entertainment, which is housed at 20th Century Fox. Levy's producing slate includes the upcoming sci-fi drama Story of Your Life, directed by Denis Villeneuve and starring Amy Adams, as well as a revisionist take on the Tinkerbell fable starring Melissa McCarthy. Most recently, Levy produced the critically acclaimed coming-of-age drama The Spectacular Now, which stars Shailene Woodley and Miles Teller. The production company was also behind the hit comedy What Happens in Vegas, with Cameron Diaz and Ashton Kutcher, which went on to earn over $200 million worldwide
In 2010, Levy directed and produced Date Night, which boasted a stellar cast that included Steve Carell, Tina Fey, James Franco, Mark Wahlberg, Kristen Wiig, Mark Ruffalo and Leighton Meester. Date Night grossed over $150 million worldwide. Previously, Levy directed the hit 2006 comedy, The Pink Panther, starring Steve Martin, Kevin Kline, Beyoncé Knowles, and Jean Reno. Levy also directed the smash hit Cheaper by the Dozen, starring Martin, Bonnie Hunt, Ashton Kutcher and Hilary Duff, which earned more than $200 million worldwide.
Levy graduated at the age of 20 from the Theatre studies Department of Yale University. He later studied film in the Masters Film Production Program at USC where he produced and directed the short film Broken Record. This film won the Gold Plaque at the Chicago Film Festival, in addition to being selected to screen at the Director's Guild of America.
---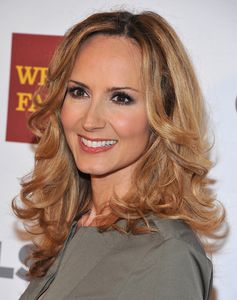 CHELY WRIGHT made her name as a commercial country singer, recording songs from some of Nashville's top writers—including modern-day classics like "Single White Female," "Shut Up and Drive" and "Jezebel"—Wright had been honing her craft as a songwriter since her teenage years in rural Kansas. She was signed as a writer in 1993 and wrote half of her first and second albums before realizing she still had a ways to go before she was ready to bang 'em out with the big boys. But she kept working at her craft, placing a handful of original songs on each of her subsequent records, and coming up with a Top 10 hit for Clay Walker before penning eight songs on her most recent album, 2005's Metropolitan Hotel, including the zeitgeist-capturing hit "The Bumper of My S.U.V." That release followed on the heels of the rarities collection Everything, containing previously unreleased originals.
Through Wright views Everything as a heartening if relatively unsophisticated stab at finding her voice, she now regards Metropolitan Hotel as "a half-assed attempt to step forward as an artist. I chickened out and went back to my old golf swing," she says with a rueful laugh. Despite her reservations, those two LPs earned Wright widespread critical acclaim—but nothing in her ample body of work hints at the extraordinarily personal and powerful material she pulled out of her innermost being for the new record.
While it's fair to say that Lifted Off the Ground was five years in the making, the process began with an unmaking—a breakup leading to what she describes as a breakdown on the way to her ultimate breakthrough. The resulting songs required an acutely sensitive producer to blossom into life, and Wright considers herself extremely fortunate to have had Rodney Crowell come into her life at the critical moment. It's little wonder she calls him "Shep," short for "Song Shepherd" (in turn, he calls her Richell, her given name, just as a big brother might), because he was with her every step of the way during the course of those five years, prodding her, encouraging her, pulling her back from the edge of the abyss more than once.
The result is a remarkable song cycle of a woman climbing inch by inch out of a deep hole into the sunlight, from the one-two gut punch of the opening tandem of "Broken" and "Heavenly Days," the latter co-written with Crowell, through the rocking, wicked-clever black comedy "Notes to the Coroner" the crystalline dreamscape "Snow Globe" and the revelatory "Like Me," to the closing "Shadows of Doubt," which could serve as Wright's credo. "Those songs and my bicycle saved my life," she says, without a trace of hyperbole.
The story begins in the winter of 2006, with a heartbroken Chely self-exiled to her bedroom, living in her pajamas, songs flooding out of her. "I didn't have any choice," she says. "It was no longer about decision making," she recalls. "So I can't really take credit for 'taking that bold step' and writing a whole record. Cognitively speaking, I didn't have all that much to do with it. These songs were annoying me, every single day—I had to let them out. They felt different as they came out. There was no formula; there was no Nashville Music Row template. Quite frankly, I just wanted to sleep."
Seized by emotions she neither understood nor had any control over, Chely obsessively strummed her treasured Gibson guitar till her fingers were as raw as her psyche. "I didn't really play guitar until my breakdown," she explains, "but it was a cold winter, and I couldn't stand to be downstairs where my piano is, so I just stayed in bed with my J200 and literally played till my fingers bled. I put Super-Glue on the ends every morning and kept sticking fake nails on my fingers so I could keep strumming—just really primal."
By the end of February 2006, Chely had managed to shape this emotional torrent into a batch of songs, which by then were no longer annoying her but intriguing her. At this "Now what?" moment, she immediately thought of Crowell, who was one of her musical heroes. She barely knew him, but she'd somehow captured his number in her cell phone, so she called him cold and asked if she could come see him. Minutes later, she was standing on Rodney's porch, guitar in hand, heart beating out of her chest. He welcomed her in and led her up to his studio, whereupon she played him some of the new songs, including "Wish Me Away," "Hang Out in Your Heart" and "Object of Your Rejection," tears streaming down her perfect cheekbones all the while. They talked about the songs, and how different they were from anything she'd done before, and they talked about the raw state she was in. To Chely's great relief, Rodney then offered his musical and personal support.
Though their bond was forged that day, Chely was a long way from acting on it. He emailed her, told her he couldn't stop thinking about the songs and asked if she had them on tape. She replied that she'd laid down the songs on her hard-disc recorder as she wrote them. "He said, 'Bring them to me—let's get together,'" Chely remembers. "And I wrote back, 'I don't want to get together.' Embarrassment had set in that I had called Rodney Crowell in such a state. He said, 'All right. Then drop the songs in my mailbox.' So I did, and a month later he sent me another email that just read, 'Songs, please.'"
Thus began a rather unconventional mentoring process during which Chely would drop off her home recordings in Rodney's mailbox, and he'd email his comments on the material, prompting the next round of recordings to be made and left at the designated drop point. As she describes it, "I'd wait till he'd email me, and I'd say, 'OK, I've got four more.' It was like he was my sensei: 'Richell, songs, please.'" This email dialogue went on for nine months, until she was finally ready for a face-to-face conversation.
When they got together, Rodney told Chely over dinner that he was emotionally invested in the material she'd been working on. "You need to let me make a record with you." To which Chely replied, "Record? That never even crossed my mind." He then said, "Richell, this is your next record, and I need to produce it." "But I'm not ready to make a record. These songs are still coming at me." "That's fine. Just call me when you're ready." "I will."
Eventually, Chely was ready, and she made the call, by then with "That Train" and "Notes to the Coroner" in hand, the latter at Rodney's instigation. They tracked six songs, with Rodney's go-to guys forming the studio band lineup. Hitting the road for some tour dates, she kept writing, knocking off "Snow Globe," among others. Near the end of this elongated project, Chely called Rodney and asked him to come over. When he arrived, they had an extended heart-to-heart talk during which she told him about a song she'd been sitting on since the first month of her breakdown. Fittingly, rather than playing it for him, she emailed an MP3 of the song to him soon after he left her house. She then opened a new document on her laptop, typed the words "Like Me" and started writing her book. That evening, she enjoyed her first good night's sleep in three years…