Ep. 219 | Dominik Garcia-Lorido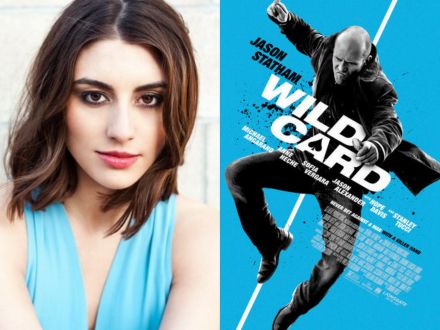 ---
Actress Dominik Garcia-Lorido (Wild Card, City Island, Magic City…) joins us on The Matthew Aaron Show this Wednesday (1/21) as we broadcast live from Chicago starting at 5pm PT / 7pm CT.
Dominik joins us to discuss her role starring alongside Jason Statham in the upcoming film WILD CARD Opening nationwide on January 30th.
---
Show starts at 5pm PT (7pm CT / 8pm ET). Subscribe for free and download the show on APPLE PODCASTS. You can also listen on the go on your Android/iPhone/iPad device via SPOTIFY.
---
DOMINIK GARCIA-LORIDO starred as 'Mercedes Lazaro' in the Starz series "Magic City" alongside Jeffrey Dean Morgan, Olga Kurylenko, and Danny Huston, created by Mitch Glazer about Miami hoteliers and mob families set in 1959 amidst the dramatic changes as Fidel Castro takes control of Cuba.
Garcia-Lorido is also known for her role in the independent film CITY ISLAND, which won the Audience Award at the Tribeca Film Festival in 2009, in which she starred opposite Julianna Margulies and her father, Academy Award® nominee Andy Garcia. Her other film credits include MAGIC CITY MEMORIS, LOST CITY, LA LINEA, and STEAL BIG, STEAL LITTLE. Garcia-Lorido named one of "Hollywood's Next Generation of Beauties" by PEOPLE Magazine last year.