Ep. 220 | Louis Lombardi, Kevin Daniels & Mike Mosley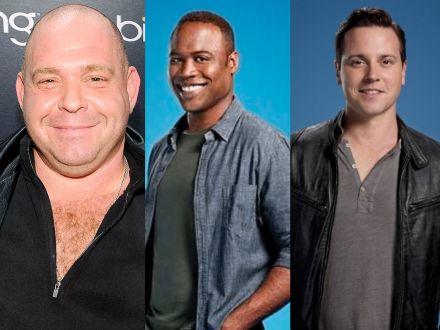 ---
Actor/Writer/Director Louis Lombardi (24, The Sopranos, Natural Born Killers...), Actor Kevin Daniels (Sirens, Modern Family, Justified...) & Actor Mike Mosley (Sirens, Scrubs, Longmire...) join us on The Matthew Aaron Show this Wednesday (2/4) as we broadcast live from Chicago starting at 5pm PT / 7pm CT.
Louis joins us to discuss the recently launched IndieGoGo campaign to raise funds for Louie's new film BUDDIES which he will write and direct.
---
Kevin and Mike join us to discuss their respective careers along with the second season of their show SIRENS which currently airs Tuesday nights on USA.
---
Show starts at 5pm PT (7pm CT / 8pm ET). Subscribe for free and download the show on APPLE PODCASTS. You can also listen on the go on your Android/iPhone/iPad device via SPOTIFY.
---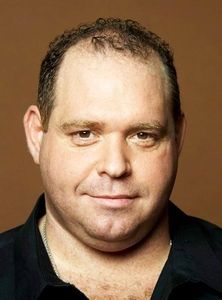 LOUIS LOMBARDI was born in The Bronx, New York City, the son of Louis Lombardi, Sr. On television, Lombardi had a recurring role on The Sopranos as Agent Skip Lipari, and guest starred on such shows as Entourage, Heroes and CSI. He was a cast member of a 1990s revival of Fantasy Island and played Edgar Stiles on 24.
He has had roles in films including Beer League, The Usual Suspects, Natural Born Killers, Suicide Kings, Beverly Hills Cop III, The Animal, Spider-Man 2, 3000 Miles to Graceland, and The Spirit,Battleship. He also wrote and directed the film Dough Boys, released in 2008.
---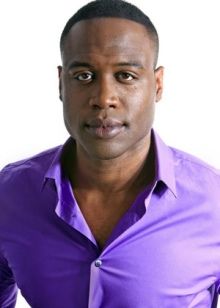 KEVIN DANIELS stars as the all-knowing Chicago EMT Hank St. Clare on USA's hit comedy series SIRENS.
Daniels can also be seen in the recurring role of Longinus on the hit series "Modern Family." Other television appearances include: "Justified," "House," "Chuck," "Franklin and Bash," "Law and Order," "Frasier," "Brothers and Sisters," the telefilm "Their Eyes Were Watching God," starring Halle Berry as well as the television movie "One Chrismas Eve."
His feature film credits include Touchstone Pictures Ladder 49 starring John Travolta and Joaquin Phoenix, Warner Brothers' And Then Came Love opposite Vanessa Williams. Kevin also appeared in McCanick, directed by Josh Waller starring David Morse and Ciaran Hinds, which premiered at this years Toronto International Film Festival. Other film credits include Kate and Leopold, The Island, and Hollywood Homicide.
On the stage, Daniels was last seen as legendary football player Jim Brown in the Rogue Machine's production of "One Night in Miami" nominated for four Ovation awards including Best Acting Ensemble and Best Production. Prior to that he played the title role of Earvin "Magic" Johnson in "Magic/Bird" on Broadway directed by Thomas Kail.
Daniels graduated from the Juilliard Drama Division and currently resides in Los Angeles.
---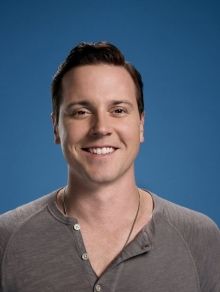 MICHAEL MOSLEY stars as the good-locking, sports-loving Chicago EMT Johnny Farrell on USA Network's hit comedy series SIRENS.
Mosley has been bringing characters to life on stage, film, and television for the past decade. On the film front, Mosley has appeared in Other People's Children, opposite Chad Michael Murray, Alexandra Breckenridge and directed by Liz Hinlein. He also can be seen in Don't Mess With Texas opposite Reese Witherspoon and Sofia Vergara.
Born in Iowa City, Iowa, Mosley is an alumnus of the American Academy of Dramatic Arts in New York, and was a 2001 company member. Upon graduating he performed in numerous theatres including the SoHo Playhouse, Cherry Lane, and Michael Imperioli's Studio Dante. He starred in Itamar Moses' "Back Back Back" at Manhattan Theatre Club, and in 2010 starred as the Gentlemen Caller in Roundabout's adaptation of "The Glass Menagerie" opposite Judith Ivey, Patch Darragh, and Keira Keeley. The production earned a Lucille Lortel Award for Best Revival.
Film credits include Touchstone Pictures The Proposal, Sony Pictures Home Entertainment's The Accidental Husband, and Fox 2000 Pictures' 27 Dresses.  Mosley has also appeared in a host of independent features including Swimmers directed by Doug Sadler, where he starred alongside Cherry Jones, Sean Hatosy, and Sarah Paulson.  Swimmers went to the Sundance Film Festival, and won the New American Cinema Award at the Seattle International Film Festival.
In 2006, Mosley booked a recurring role on "Kidnapped" opposite Timothy Hutton, Dana Delany, Jeremy Sisto, Olivia Thirlby, and Delroy Lindo.  Later that year he was cast in "Alpha Mom" another pilot for NBC directed by Bill Lawrence, who would later remember him and cast him as a series regular in the 9th and farewell season of the hit comedy series "Scrubs." Mosley's role as Drew Suffin, the cynical, anti-social, med school dropout, garnered him critical acclaim.  He then went on to co-star as Ted Vanderway on "Pan Am," opposite Christina Ricci, Margot Robbie, and Kelly Garner.  Other television credits include: recurring roles on "Longmire," "Justified," "30 Rock," "Last Resort," "The Education of Max Bickford," and "Castle" as "Jerry Tyson," the 3XK killer.  He has also held numerous guest starring roles, including "Happy Endings," "The Closer," "Generation Kill," and "The Wire."