Ep. 222 | Jamie Kennedy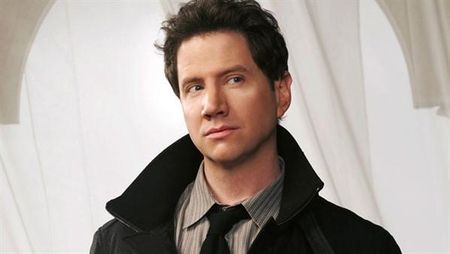 ---
Comedian/Actor/Producer Jamie Kennedy (Buddy Hutchins, Ghost Whisperer, Scream 1-3…) joins us on The Matthew Aaron Show this Wednesday (2/18) as we broadcast live from Chicago starting at 5pm PT / 7pm CT.
Jamie joins us to discuss his career, upcoming stand-up dates as well as his new film BUDDY HUTCHINS (Currently available on VOD/DVD.)
---
Show starts at 5pm PT (7pm CT / 8pm ET). Subscribe for free and download the show on APPLE PODCASTS. You can also listen on the go on your Android/iPhone/iPad device via SPOTIFY.
---
JAMIE KENNEDY grew up in Upper Darby, Pennsylvania, the son of a machinist and a paralegal, and the youngest of six children. He spent his formative years the same way as many children: being abused by nuns in Catholic School, modeling for LL Bean, wondering what Phil Collins felt coming in the air that night, and avoiding any thought of long term goals. After a debilitating 18 year struggle with having to go to school, Jamie willed his way to graduation and was miraculously cured of public schooling. With a new lease on life Jamie decided to move to Hollywood and become an extra.
Jamie honed his skills on the comedy circuit and turned tricks for no one. Not one person. Okay maybe a few. But it was worth it! After all he had been living on an air mattress and relied on a diet that consisted of mostly Pabst Blue Ribbon, because blue ribbons are for winners. And what do you know, Jamie landed his big break when he was cast in Baz Luhrmann's "Romeo & Juliet." His career soon kicked into high gear as he co-starred in his breakthrough performance as Randy Meeks, the video store clerk well-versed in the conventions of scary movies, in Wes Craven's 'Scream' and its follow-up "Scream 2."
Jamie was living the Miller High Life (Sponsor). He had stacks on deck, Patron (Sponsor) on Ice, he could have whatever he liked (any sponsors for hangovers?) as he went on to star in "Bowfinger," the Oscar-nominated "As Good As It Gets," "The Three Kings", and "Enemy of the State."
In 2002, Kennedy created his own sketch comedy show "The Jamie Kennedy Experiment." JKX quickly became The WB's highest-ranking new show JKX quickly became The WB's highest-ranking new show because let's face it who watched or even heard of "Glory Days," which never did live up to its name. Among the wacky characters played by Kennedy, one became across the board an all-time favorite – Brad Gluckman the Malibu rapper. Taking it to the next level in 2003, "Malibu's Most Wanted" was released starring Kennedy as the white "wanna-be rapper" from Malibu. Both projects were produced by Kennedy's production company, Wannabe Producers. He also created and Executive Produced did his own comedy special, "Unwashed" in 2006 for Comedy Central where he didn't shower for a whole month.
In 2008 Jamie created and produced "Heckler," a documentary that examines the means, methods, and motives of hecklers, comparing film critics to stand up comedy hecklers. Jamie provided his voice for "The Cleveland Show" on Fox and starred as psychology professor Eli James in the CBS drama "Ghost Whisperer," where he learned ghosts can be divas on set as well. Jamie spent the spring of 2011 filming Tyler Perry's latest, "Good Deeds," Jamie is currently host of the hit CW show "Oh Sit," an extreme version of musical chairs and is due to release "Lost and Found in Armenia," later this year.
Jamie Kennedy is a true renaissance man, (mostly because he loves to wear tights while he paints abstract art) covering the genres of comedy, drama, animation, reality, horror, action and thriller. Along the way he has also written his own book "Wannabe" and recorded his own record "Blowin' Up." Kennedy now runs his own production company appropriately titled, Jamie Kennedy Entertainment. Jamie doesn't have any hobbies; he is too busy training for a "Thunder Down Under" audition.