Ep. 223| Adrian Martinez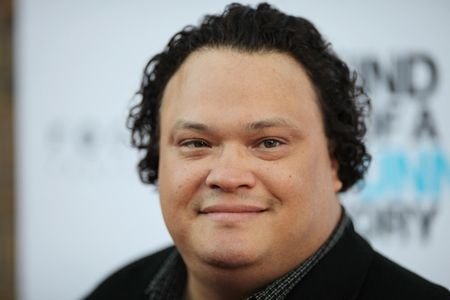 ---
Actor Adrian Martinez (Focus, The Secret Life of Walter Mitty, American Hustle …) joins us on The Matthew Aaron Show this Wednesday (2/25) as we broadcast live from Chicago starting at 5pm PT / 7pm CT.
Adrian joins us to discuss his career and his role as "Farhad" in the upcoming film FOCUS opposite Will Smith. (Opening nationwide on Friday February 27th.)
---
Show starts at 5pm PT (7pm CT / 8pm ET). Subscribe for free and download the show on APPLE PODCASTS. You can also listen on the go on your Android/iPhone/iPad device via SPOTIFY.
---
ADRIAN MARTINEZ is an actor, writer and producer with over 70 film and TV credits. He recently appeared in David O. Russell's "American Hustle," and in Marc Webb's "Spider-Man 2."
Martinez is set to appear opposite Tina Fey and Amy Poehler in "Sisters," in winter 2015. Martinez can be seen opposite Ben Stiller in "The Secret Life of Walter Mitty," and as Will Ferrell's sidekick in "Casa de mi Padre."
In addition to playing sidekick to Zach Galifianakis in "It's Kind of a Funny Story," Martinez appeared in "Extremely Loud and Incredibly Close," opposite Oscar winner Sandra Bullock, and in "Piranha 3DD," opposite a piranha. He has been seen in a variety of character portrayals, including Jim Sheridan's "In America"; "Pieces of April"; HBO's "Don't Let Me Drown"; "The Interpreter"; "Taxi"; and "Mail Order Wife," a mocumentary. Martinez also appeared in and co-produced "Mona," which has aired several times on PBS' indie night.
Martinez's TV work includes HBO'S "Flight of the Conchords," Jon Stewart's "Three Strikes," for Comedy Central, and over 40 TV guest spots, including "A Gifted Man," Sex and the City," "The Sopranos," all "Law & Order" series, "Conan O'Brien" and Barry Levinson's "The Jury."
Martinez is a member of the LAByrinth Theater Company, for which he has done several off-Broadway performances, in such productions as "Our Lady of 121st Street," at the Union Square Theatre, and "The Last Days of Judas Iscariot," at the Public Theatre, both directed by Oscar winner Philip Seymour Hoffman and written by Tony Award nominee Stephen Adly Guirgis.
His notable commercial work includes the immensely successful "Cheesehead guy" from the State Farm campaign, opposite NFL MVP Aaron Rodgers, as well as many other national spots.
Martinez's screenplay, "Manny," was selected for the NALIP writers' lab and producer's lab, where he acted in and directed a professional cast and crew. "Manny" also made it to the second round for the Sundance writers' lab.
He is presently collaborating with director Hugo Perez on an exciting new script, in which he will star.