Ep. 225| Thomas McCarthy & Kristoffer Triumf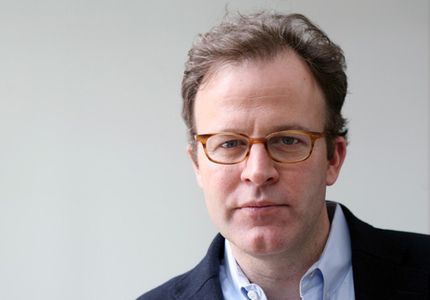 ---
Oscar Nominated Writer/Director/Actor Thomas McCarthy (The Cobbler, Up, Meet the Parents, The Station Agent …) & Popular Swedish Podcaster Kristoffer Triumf (Varvet, Varvet International…) join us on The Matthew Aaron Show this Wednesday (3/11) as we broadcast live from Chicago starting at 5pm PT / 7pm CT.
Thomas joins us to discuss his new film THE COBBLER starring Adam Sandler, Steve Buscemi & Dustin Hoffman which McCarthy wrote and directed. (In select theaters and VOD on March 13th.)
---
Kristoffer joins us to discuss his very popular Swedish podcast VARVET which has been downloaded over 20 millions times and the newly launched english language version VARVET INTERNATIONAL in which Kris interviews some of Hollywood's top talent including David Fincher, Larry Charles and Mark Boone Junior.
---
Show starts at 5pm PT (7pm CT / 8pm ET). Subscribe for free and download the show on APPLE PODCASTS. You can also listen on the go on your Android/iPhone/iPad device via SPOTIFY.
---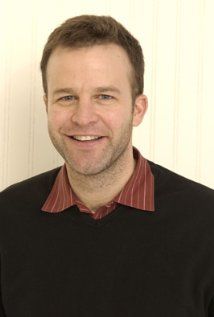 THOMAS MCCARTHY is the writer and director of THE STATION AGENT, THE VISITOR, and WIN WIN. He has received critical acclaim and recognition for each effort, and earned an Oscar nomination for his shared story credit on Pixar's UP. McCarthy, primarily known for his acting before entering the filmmaking scene, continues his career as an actor and has appeared in such films as FLAGS OF OUR FATHERS, SYRIANA, GOOD NIGHT AND GOOD LUCK, MEET THE PARENTS, ALL THE KING'S MEN, and, most recently on the final season of HBO's THE WIRE. McCarthy's latest writing/directing endeavor is THE COBBLER, starring Adam Sandler and Dustin Hoffman.
---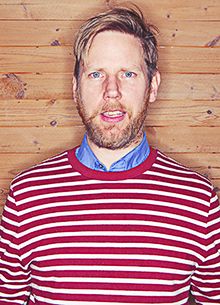 My name is Kristoffer Triumf and I am a Swedish podcast host, writer and sometimes also a comedian. In VARVET INTL, I'll take on one guest a week. There will be musicians! Comedians! Authors! Chefs! Actors! And other interesting people in, and around, the global entertainment industry.
In 2012, I started interviewing Swedish people in my podcast VÄRVET ("the yard" in english). Two and a half years later, I've recorded some 140 conversations – with Sweden's Prime Minister, rock stars, artists of all kinds, and so forth. Any day, these interviews have been downloaded 20,000,000 times and it keeps growing with a million a month. I am humble and grateful about that fact. And although I'll keep doing VÄRVET, it's time to take on new challenges. That is: VARVET INTL. I hope you want to follow me on my new journey with VARVET INTL. I hope you'll like it.