Ep. 226 | Jess Weixler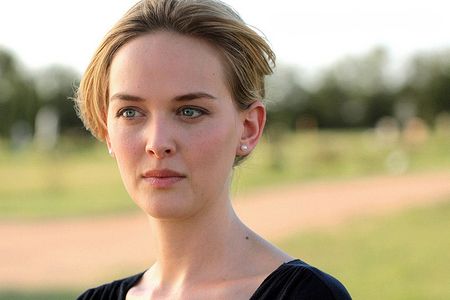 ---
Award winning actress Jess Weixler (Apartment Troubles, Teeth, The Good Wife…) joins us on The Matthew Aaron Show this Wednesday (3/18) as we broadcast live from Chicago starting at 5pm PT / 7pm CT.
Jess joins us to discuss her career and her new film APARTMENT TROUBLES which she co-wrote, co-directed and stars in alongside Megan Mullally, Will Forte and Jeffrey Tambor. (In limited theaters & VOD March 27th.)
---
Show starts at 5pm PT (7pm CT / 8pm ET). Subscribe for free and download the show on APPLE PODCASTS. You can also listen on the go on your Android/iPhone/iPad device via SPOTIFY.
---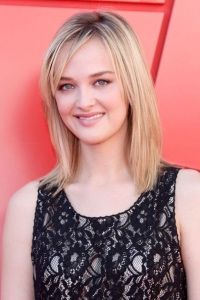 JESS WEIXLER came onto the indie scene in 2007 with her work in the provocative feature TEETH (dir. Mitchell Lichtenstein) at the Sundance Film Festival where she was awarded the Special Jury Prize for Acting.  She also received the Rising Star Award at the Hamptons International Film Festival later that year.
Recently, Weixler attended the 2014 Cannes Film Festival promoting her role in writer/director Ned Benson's THE DISAPPEARANCE OF ELEANOR RIGBY alongside James McAvoy, Jessica Chastain and Viola Davis.  This drama follows the same time period, but is told from the differing perspectives of a couple whom during the course of their lives, encounter a life changing event that threatens the stability of their marriage.  The HER/HIM films premiered at the 2013 Toronto International Film Festival, and The Weinstein Company distributed last Fall.
IFC distributed THE FACE OF LOVE early last year(dir. Arie Posin), in which Weixler stars with Annette Bening, Ed Harris, and Robin Williams.  The film follows a widow who finds romance again with an art teacher and bears a striking resemblance to her late husband.  Weixler played Bening's daughter.
Weixler has also taken on the role of writer/director (as well as actor) in APARTMENT TROUBLES, an independent feature she co-wrote, co-directed, and co-stars in with Jennifer Prediger.  StarSteam Entertainment financed and produced the film which premiered as part of the L.A. Muse section of the 2014 Los Angeles Film Festival.  The film also stars Will Forte, Megan Mullally, and Jeffrey Tambor and will be released March 27th with Gravitas. Previously, Weixler also co-wrote and starred in THE LIE with Joshua Leonard and Mark Webber; the film premiered at the 2011 Sundance Film Festival in the NEXT Competition.
On the small screen, Weixler has been seen in the recurring role of "Robyn" in the CBS hit drama series "The Good Wife" over the last two seasons.
Other feature film credits include FREE SAMPLES with Jesse Eisenberg (Tribeca 2012, dir. Jay Gammill), BEST MAN DOWN with Justin Long and Tyler Labine (Magnolia, dir. Ted Koland), and SOMEBODY UP THERE LIKES ME with Nick Offerman and Keith Paulson (SXSW 2012 Narrative Competition, dir. Bob Byington).  Additionally, she was featured in ALEXANDER THE LAST (dir. Joe Swanberg), PETER AND VANDY (Sundance 2009, dir. Jay DiPietro), and THE BIG BAD SWIM.  Studying at the prestigious Julliard School previously, Weixler created an impressive list of classical and contemporary roles including starring in Studio Dante's production of SAFE and the Rattlestick Playwrights Theatre production of STAY.