Ep. 227 | Alice Braga & Wayne Kramer Part 1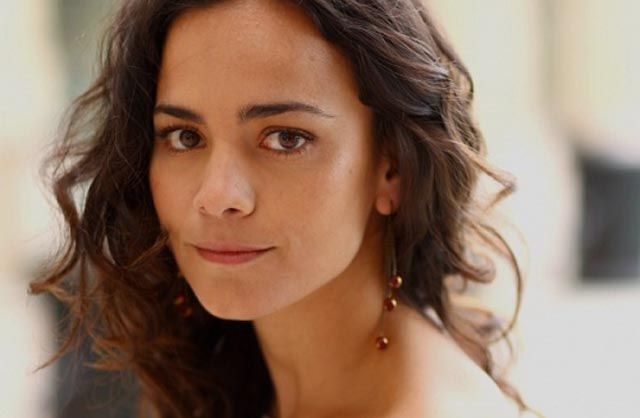 ---
Award winning Actress Alice Braga (Kill Me Three Times, Predators, I Am Legend...) & Writer/Director Wayne Kramer (The Cooler, Running Scared...) join us on The Matthew Aaron Show this Tuesday (3/24) as we broadcast from Chicago starting at 5pm PT / 7pm CT.
Alice joins us to talk about her new action comedy film KILL ME THREE TIMES in which she co-stars opposite Simon Pegg and Teresa Palmer. (On VOD/iTunes March 26th and limited theaters April 10th.)
---
Wayne joins us to talk in depth about his career, his breakthrough film THE COOLER starring William H. Macy, Alec Baldwin and Maria Bello, working with the late Paul Walker on the cult action thriller RUNNING SCARED and much more.
---
Show starts at 5pm PT (7pm CT / 8pm ET). Subscribe for free and download the show on APPLE PODCASTS. You can also listen on the go on your Android/iPhone/iPad device via SPOTIFY.
---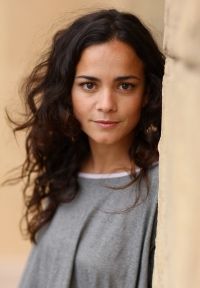 ALICE BRAGA received critical acclaim and international recognition for her stirring performance in 2002's City of God which helped catapult the film to multiple Golden Globe and Oscar nominations.
Braga was last seen in in Neill Blomkamp's feature, Elysium opposite Matt Damon, Jodie Foster and Sharlto Copley. Previously she starred in the film adaptation of Jack Kerouac's On the Road directed by Walter Salles alongside Kristen Stewart, Kirsten Dunst, Amy Adams, and Garrett Hedlund. In 2011, she starred in the Warner Bros. thriller The Rite opposite Anthony Hopkins as a reporter attempting to uncover the secrets behind exorcism.
Braga also starred opposite Will Smith in the Warner Bros. record-breaking box office hit I Am Legend, directed by Francis Lawrence. In 2008, Braga teamed once again with City of God director Fernando Meirelles in Blindness, opposite Julianne Moore and Mark Ruffalo. Braga was also seen opposite Emily Mortimer in David Mamet's Redbelt, chronicling the life of a Jiu-jitsu master, played by Chiwetel Ejiofor. Following Redbelt, Braga joined an ensemble cast including Sean Penn and Harrison Ford in Wayne Kramer's film Crossing Over, which focused on the lives of immigrants in Los Angeles and their efforts to achieve US citizenship. In 2010, Braga starred opposite Jude Law and Forest Whitaker in the hit thriller, Repo Men. That same year, Braga appeared opposite Adrien Brody in Nimrod Antal's science fiction film, Predators.
Braga's past credits include her portrayal of a carefree art student opposite Diego Luna, in Sólo Dios Sabe (God Only Knows) which premiered at the Sundance Film Festival; A Journey to the End of the Night, an independent film set against the backdrop of the Brazilian sex trade industry with Mos Def and Brendan Fraser; Cidade Baixa (Lower City) the riveting drama about the dangers of a love triangle, in which A.O. Scott of the New York Times hailed Braga as "one of the most forthrightly and powerfully sexual screen actresses in the world," and the offbeat comedy Cheiro do Ralo, O (Drained).
---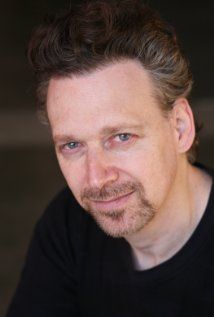 WAYNE KRAMER was born in Johannesburg, South Africa. He immigrated to the United States in 1986.
His feature film breakthrough came in 2003, when he directed William H. Macy, Alec Baldwin and Maria Bello in "The Cooler." Baldwin went on to receive a Best Supporting Actor Academy Award nomination, while both Baldwin and Bello received Golden Globe nominations. "The Cooler" was selected for Competition in the 2003 Sundance Film Festival as well as several other prestigious festivals, including Toronto, Deauville, Karlovy Vary and Cognac Festival Du Film Policier, where the film won the Special Jury Prize.
Kramer followed "The Cooler" with the propulsive action thriller, "Running Scared," a film that was all but ignored upon its release in 2006, but has fast become a cult favorite for genre fans.
Kramer's most recent film, "Crossing Over" was released in 2009. A multi-character tapestry about immigration in Los Angeles, the film is said to be creatively disowned by Kramer due to tampering by Harvey Weinstein, which led to the removal of 25 minutes of plotline, including a Sean Penn framing device.
Although Kramer has only directed three feature films thus far, he has earned a reputation for bringing strong performances to the screen and has collaborated with some of the finest talent working: Harrison Ford, William H. Macy, Alec Baldwin, Sean Penn, Chazz Palminteri, Ray Liotta, Paul Walker, Cliff Curtis, Jim Sturgess, Paul Sorvino, Maria Bello, Vera Farmiga, Ashley Judd, Elizabeth Mitchell...
Kramer got his break in the industry by selling his original screenplay "Mindhunters" to 20th Century Fox. The script was later heavily rewritten and directed by Renny Harlin for Dimension Films.