Ep. 229 | Anton Yelchin & Stephnie Weir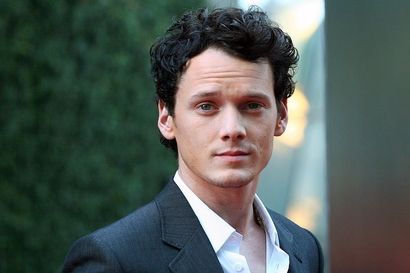 ---
Award Winning Actor Anton Yelchin (5 to 7, Star Trek Into Darkness, Star Trek…) & Comedian/Actress Stephnie Weir (The Comedians, MADtv…) join us on The Matthew Aaron Show this Wednesday (4/1) as we broadcast from Chicago starting at 5pm PT / 7pm CT.
Anton joins us to discuss his career, how plans are coming along on STARK TREK 3 and his new film 5 TO 7 which he stars in alongside Glenn Close and Frank Langella. (Opening in select theaters April 3rd and VOD starting April 10th.)
---
Stephnie will be with us live to discuss her role in the new FX show THE COMEDIANS with Billy Crystal and Josh Gad. (Airing Thursday nights starting April 9th.)
---
Show starts at 5pm PT (7pm CT / 8pm ET). Subscribe for free and download the show on APPLE PODCASTS. You can also listen on the go on your Android/iPhone/iPad device via SPOTIFY.
---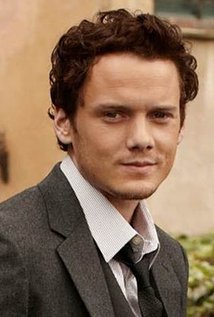 ANTON YELCHIN is one of the Hollywood's most sought after young actors. With highly acclaimed performances in Like Crazy, Star Trek, Terminator Salvation, The Beaver and Charlie Bartlett, Yelchin has quickly become a household name.
2013 was a busy year for Yelchin. He reprised his role as 'Pavel Chekov' in Paramount's Star Trek Into the Darkness and his role as 'Clumsy Smurf' in Sony's Smurfs 2. Yelchin also voiced the lead character in the English version of the film From Up On Poppy Hill. Yelchin recently completed filming Cymbeline alongside Ethan Hawke and Ed Harris, which is a modern day telling of the story by William Shakespeare. Prior to that, Yelchin starred for director William H. Macy in Rudderless alongside Laurence Fishburne, Billy Crudup and Felicity Huffman. He also garnered critical acclaim for his starring role in Stephen Sommer's Odd Thomas.
Audiences will next see Yelchin in Jim Jarmusch's film Only Lovers Left Alive in which he stars alongside Tilda Swinton, Tom Hiddleston and Mia Wasikowska, which premiered at the Cannes Film Festival last spring, and he wrapped production on Broken Horses with Vincent D'Onofrio and Chris Marquette.
Most recently Yelchin completed filming Burying the Ex for director Joe Dante and The Dying of the Light for director Paul Schrader. His upcoming projects include Driftless Area and Squirrels.
Yelchin received critical acclaim for his starring role in Drake Doremus' film Like Crazy for which he was honored with the "Artist to Watch" Award at 2011 Aspen Film Festival and the "Hollywood Spotlight Award" at the 2011 Hollywood Film Festival.
Yelchin also garnered praise from critics for his performance as 'Porter Black' in The Beaver co-starring with Mel Gibson and director Jodie Foster.
Yelchin's film credits include a starring role opposite Colin Farrell and Tony Collete in Disney/Dreamworks thriller Fright Night; he voiced the character of 'Albino Pirate' in animated feature, The Pirates Band of Misfits, starring Hugh Grant and Salma Hayek; he starred as 'Kyle Reese' in Terminator Salvation opposite Christian Bale and Sam Worthington and he starred in Charlie Bartlett as a title character opposite Robert Downey Jr.
Additional films include Alpha Dog opposite Bruce Willis; Hearts in Atlantis opposite Anthony Hopkins; Fierce People opposite Diane Lane; Middle of Nowhere opposite Susan Sarandon; House of D opposite Robin Williams and New York, I Love You with all the stars cast.
Yelchin has also appeared on some of television's most critically acclaimed dramas including the Showtime series Huff for two seasons and guest starring roles on Criminal Minds and Law and Order.
---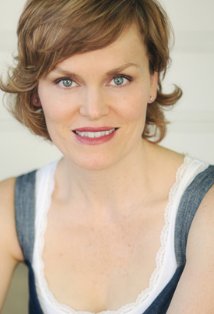 STEPHNIE WEIR launched her career after moving to Chicago and performing on stage in the city with theater companies that include The Second City Main Stage, The Goodman Theatre and ImprovOlympic.
Weir is most often recognized for the wide range of colorful characters she played on the hit Emmy® Award-winning sketch comedy series MADTV. Some of her additional television credits include Big Day, Modern Family, Weeds and the animated series King of the Hill.
As a writer, Weir has developed several half-hour scripts for television including Wright vs Wrong and Counter Culture for ABC. She has also served as a Consulting Producer on FOX's Raising Hope and CBS' The Millers.
Weir and her husband, Robert Dassie, continue to perform "WeirDass," the two-person show they created. They have performed internationally, including Los Angeles, Portland, New York, Chicago and Edinburgh.
In 2002, Weir was named one of Variety's "Top Ten Comedians to Watch." She has performed at many comedy festivals, including the Las Vegas Comedy Arts Festival, Montreal Comedy Festival, HBO Aspen Comedy Festival and the Edinburgh Fringe Festival.
Weir lives in the Los Angeles area.