Ep. 23 | Joshua Malina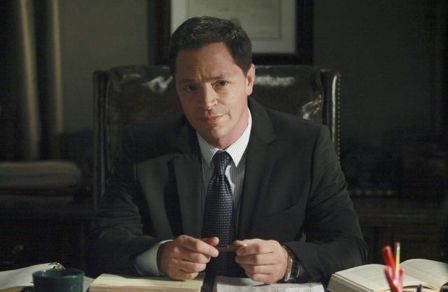 ---
Actor Joshua Malina (The West Wing, The American President, Bullworth) joins us on The Matthew Aaron Show LIVE this Tuesday (7/12) evening starting at 8:30pm CT.
Josh will be with us to discuss his career and upcoming projects.
---
Show starts at 8:30pm CT (6:30pm PT / 9:30pm ET). Subscribe for free and download the show on APPLE PODCASTS. You can also listen on the go on your Android/iPhone/iPad device via SPOTIFY.
---
JOSHUA MALINA, star of NBC's Emmy Award-winning ensemble "The West Wing," has the impressive distinction of having appeared in all, but one project that Aaron Sorkin has written/produced. As 'Will Bailey,' Malina filled the slot left open by Rob Lowe's departure on the hit drama series. He has since transitioned into the role of DC US Attorney in the Shonda Rhimes' ABC drama "Scandal" opposite Kerry Washington, and during his hiatus, filmed a role in writer/director Warren Beatty's latest Howard Hughes feature.
Upon graduation from Yale University with a B.A. degree in Theatre, Malina made his professional acting debut in the Broadway production of Sorkin's "A Few Good Men." He went on to star as Jeremy Goodwin in the critically acclaimed television series "Sports Night," for which he and his castmates were nominated for a Screen Actors Guild Award for "Outstanding Performance by an Ensemble in a Comedy." Other Sorkin credits include the hit features "The American President" and "Malice."
Additional film credits include Bruno Barreto's dark comedy for Miramax "A View from the Top" with Gwenyth Paltrow and Mike Meyers, "In The Line Of Fire" with Clint Eastwood, "Bulworth" with Warren Beatty and Halle Berry, "The First Time," and "Knights of Badassdom."
Malina served as executive producer on the original Bravo series "Celebrity Poker Showdown" which filmed on-location at the Palms Resort & Casino in Las Vegas and broke ratings records for the network. He's also affiliated with the HollywoodPoker.com website.
Malina also appeared in Hank Azaria's directorial debut, a short film entitled "Ray's Ex-Vision." This marked their first collaboration since they co-starred as writing partners on the sitcom "Imagine That." Among his other television credits is the ABC comedy series "Big Shots" in which he starred with Michael Vartan and Dylan McDermott, memorable recurring arcs on Ryan Murphy's "American Horror Story," USA Network's drama "In Plain Sight," "The Big Bang Theory," "NUMB3RS," and HBO's "The Larry Sanders Show" as Kenny, the shockingly uncreative creative executive, the Tom Hanks HBO production of "From the Earth to the Moon," "Tracey Takes On...," the telefilm "How to Marry a Billionaire," "Extant," "Psych," "Bones," "House," "CSI," "Law & Order: SVU," Medium," "Grey's Anatomy," "Terminator: The Sarah Connor Chronicles," and the ABC Family Channel original "See Jane Date."
Raised in New Rochelle, NY, Malina now resides in Los Angeles with his wife and two children.