Ep. 231 | Paul Feig, Bess Rous & Conor Leslie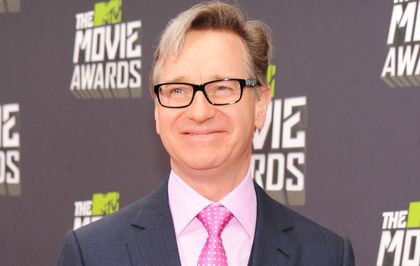 ---
Emmy Nominated Writer/Director Paul Feig (Other Space, The Heat, Bridesmaids…,) Actress Bess Rous (Other Space, Law & Order SVU, Mad Men…) & Actress Conor Leslie (Other Space, Klondike) join us on The Matthew Aaron Show this Monday (4/13) as we broadcast live from Chicago starting at 5pm PT / 7pm CT.
Paul will be with us to discuss his new Yahoo comedy web series OTHER SPACE which he created and Executive Produces. All 8 episodes of the first season will be available to stream starting April 14th.
Bess & Conor, who star as "Karen Lipinski" & "Natasha" on OTHER SPACE, will be joining Paul as well to discuss their roles on the series.
---
Show starts at 5pm PT (7pm CT / 8pm ET). Subscribe for free and download the show on APPLE PODCASTS You can also listen on the go on your Android/iPhone/iPad device via SPOTIFY.
---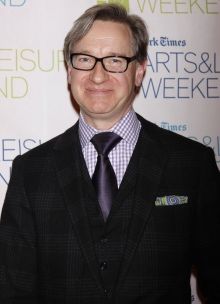 PAUL FEIG is a multi-talented creator, working successfully as a filmmaker, writer, producer, and author.  Feig's most recent films include the buddy cop comedy The Heat starring Sandra Bullock and Melissa McCarthy, which grossed over $220 million globally and the hit comedy Bridesmaids starring Kristen Wiig, Rose Byrne, Maya Rudolph, Melissa McCarthy and Jon Hamm, that grossed over $283 million worldwide.  It also garnered Academy Award nominations for Best Supporting Actress and Best Original Screenplay.
His next film project is the female spy comedy Spy, starring Melissa McCarthy, Jude Law, Jason Statham and Rose Byrne, which is being released on May 22, 2015.  This will be Feig's and McCarthy's third collaboration.  Feig wrote, directed and produced the film via his production company Feigco Entertainment, which has a first-look deal with Fox.  Feigco Entertainment specializes in developing edgy and commercial R-rated comedies with an emphasis on strong female lead characters.  Other Feigco Entertainment projects in development include: a reboot of Ghostbusters with a female-led cast that Feig will direct and co-write with Katie Dippold, which will be released in July 2016; a film with Jamie Denbo and Jessica Chaffin based on their characters Beth and Gina from Feig's recent comedy hit The Heat; and an untitled comedy for a group of ethnically diverse comic actresses that Melissa Stack will write based on an original idea by Feig.
Feig is currently collaborating with YAHOO on an original series set to premiere in early 2015. Other Space, a half-hour galactic adventure comedy, chronicles a misfit group of space adventurers who stumble upon an alternate universe. Feig created the series and is serving as its Executive Producer.
A three-time EMMY nominated writer/director and DGA Award winner, Feig is also known for solely creating the beloved and critically acclaimed series "Freaks and Geeks" and serving as director and co-executive producer of "The Office."
He was named one of Esquire's Best Dressed Men of 2012 and as "The Best Dressed Man in Hollywood" in Esquire's Winter 2012 Black Book edition.
"Freaks and Geeks," launched the careers of Seth Rogen, James Franco, and Jason Segel and Time proclaimed it one of the 100 Greatest Shows of All Time. For his work on the show, Feig was nominated for two comedy writing Emmy Awards, one for the pilot episode and one for the series finale, which he also directed.
Feig went on to write and direct the film I Am David, based on the Danish book of the same name by Anne Holm, and is the uplifting story about an 11-year-old boy who escapes from a Bulgarian labor camp.  Feig's third feature was the 2006 Warner Bros. family-comedy Unaccompanied Minors, which was based on an episode of Ira Glass' "This American Life."
Feig has directed multiple episodes of the television series "Arrested Development," "The Office," "Nurse Jackie," "Bored to Death," "Weeds," "30 Rock," and "Mad Men." He has served as a co-executive producer on both "The Office" and "Nurse Jackie." In 2008, his work on "The Office" earned him an EMMY nomination for Outstanding Direction in a Comedy Series for the hour long episode "Goodbye, Toby" and in January of 2009, he won the DGA award for Direction in a Comedy Series for the episode "Dinner Party." Feig directed the hour long episode "Goodbye, Michael," Steve Carell's last episode.
Feig's early stand-up career soon led to a successful career as a character actor, appearing as a series regular on the television series "Dirty Dancing," "Good Sports," "The Jackie Thomas Show,"  "The Louie Show," and "Sabrina the Teenage Witch."  He also appeared in such films as Paul Maslansky's Ski Patrol, Disney's Heavyweights, and Tom Hanks' That Thing You Do. After leaving the series "Sabrina the Teenage Witch," Feig wrote, produced and directed his first independent feature film, Life Sold Separately.
In addition to his film and television work, Feig is the author of two comedic memoirs released by Random House, Kick Me – Adventures in Adolescence and Superstud, Or How I Became a 24 Year Old Virgin, the latter becoming a New York Times and Los Angeles Times best seller. He is also the author of two young-adult science fiction novels, Ignatius MacFarland: Frequenaut! and Ignatius MacFarland: Frequency Freak Out!, both published by Little Brown Books for Young Readers. Feig's short story, "My Parents Give My Bedroom to a Biker," is in the young adult humor collection Guys Read: Funny Business from Walden Pond Press.
A graduate of the University of Southern California Film School, Feig was a winner of the school's Jack Oakie Award for Comedy in Film.  After USC, Feig worked as a script reader for Taxi Driver producer Michael Phillips until he went on "The $25,000 Pyramid" and won $29,000. "I always was an over-achiever," he jokes.
---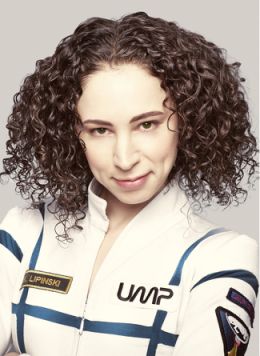 BESS ROUS is a graduate of The Mason Gross School of the Arts at Rutgers University where she earned a BFA in Acting as well as a certificate from The London Academy of Theatre in London, England, UK. Her theatre credits include orginating roles in Beth Henley's The Jacksonian (Geffen Playhouse), Sarah Treem's The How and the Why (McCarter Theatre), Anastasia Traina's From Riverdale to Riverhead (Studio Dante), Ross Maxwell's Open House (NY International Fringe Festival) and playing Margot Frank in The Diary of Anne Frank (Roundhouse.) Film credits: Darkroom, What Just Happened and The Hungry Ghosts. Television: Southland, The Mentalist, Emily Owens, M.D., Law & Order SVU, Mad Men (recurring), Gossip Girl (recurring), Law & Order, Army Wives, Third Watch and Loving Leah. Bess is certified by the Alzheimer's Association Speaker's Bureau, where she serves as a volunteer in helping to educate and assist patients and their families who have been been stricken by the disease.
---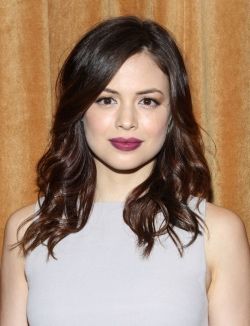 CONOR LESLIE will next be seen starring in Paul Feig's Yahoo series OTHER SPACE due out this spring. Last year she starred in the acclaimed Discovery Channel series KLONDIKE opposite Richard Madden and Abbie Cornish. She can also be seen in the Amazon series A MAN IN THE HIGH CASTLE, produced by Ridley Scott and based on Philip K. Dick's novel. Conor has guest starred in series such as REVENGE, HAWAII FIVE-0 and RIZZOLI & ISLES. She has also appeared in Brian Horiuchi's PARTS BER BILLION with Frank Langella and Gena Rowlands and Jennifer Lynch's CHAINED.