Ep. 232 | Artie Lange & Nick Searcy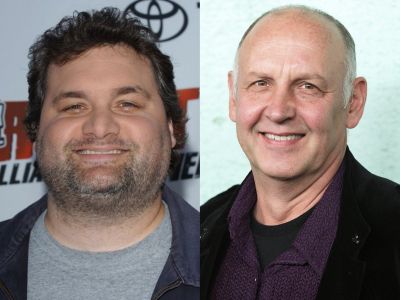 ---
Comedian/Actor/Author Artie Lange (Dirty Work, MADtv, The Howard Stern Show…,) & Peabody Award Winning Actor Nick Searcy (Justified, Moneyball, Cast Away…) join us on The Matthew Aaron Show this Monday (4/20) as we broadcast live from Chicago starting at 5pm PT / 7pm CT.
Artie joins us to discuss his career and his appearance in the upcoming film LAUGH KILLER LAUGH opposite Tom Sizemore and William Forsyth. (In select theaters and VOD on April 24th.)
---
Nick makes his fourth appearance on the show to discuss the recent conclusion of six epic seasons of the FX series JUSTIFIED as well as signing on to direct the crime drama film GOSNELL.
---
Show starts at 5pm PT (7pm CT / 8pm ET). Subscribe for free and download the show on APPLE PODCASTS. You can also listen on the go on your Android/iPhone/iPad device via SPOTIFY.
---
NICK SEARCY has starred in independent films as well as studio blockbusters including Moneyball, The Last Song, The Ugly Truth, Blood Done Sign My Name, The Dead Girl, An American Crime, Runaway Jury, Cast Away, Head of State, and Fried Green Tomatoes, among others. On television, he was a series regular on 7 Days, American Gothic, From The Earth To The Moon, Rodney, and Easy Money.
Searcy has guest starred on countless shows including Hawaii 5-0, Mom, Hot in Cleveland, Intelligence, Archer, The Mentalist, Lie To Me, Without a Trace, The West Wing, CSI, and NCIS. He also shocked horror fans in the features Deadly End, Timber Falls, and Cold Storage, and surprised wrestling fans with a shocking in-ring appearance in Ring of Honor's first ever pay-per-view, Best in the World,
in the summer of 2014. His original web-only series Acting School with Nick Searcy is currently available exclusively at www.NickSearcy.com, and Nick provides it as a public service to his many fans.
---
ARTIE LANGE is an American actor, comedian, radio personality, and author best known for his tenures with the The Howard Stern Show and the comedy sketch series Mad TV. He was also the host of a sports and entertainment radio show called The Artie Lange Show.
Lange performed his first stand-up comedy routine at 19 years of age. He took up work as a longshoreman to help support his family following the death of his quadriplegic father. In 1995, Lange starred in the first season of Mad TV before leaving halfway through the second due to cocaine abuse and his subsequent arrest. After a period of rehabilitation, Lange featured in Dirty Work (1998) with Norm Macdonald, who brought Lange into the second season of his sitcom, The Norm Show. In 2001, Lange joined The Howard Stern Show until December 2009 when a suicide attempt in January 2010 led to an eight-month stay in a psychiatric ward. In 2011, Lange returned to radio with Nick DiPaolo to co-host The Nick & Artie Show. In January 2013, it was renamed The Artie Lange Show after DiPaolo's departure.
Lange has released two recordings of comedy performances–It's the Whiskey Talkin' (2004) and Jack and Coke (2009). He co-wrote, produced, and starred in his feature film Artie Lange's Beer League (2006) and co-wrote his memoirs Too Fat to Fish (2008) and Crash and Burn (2013).