Ep. 233 | Sarah Chalke & Vivica A. Fox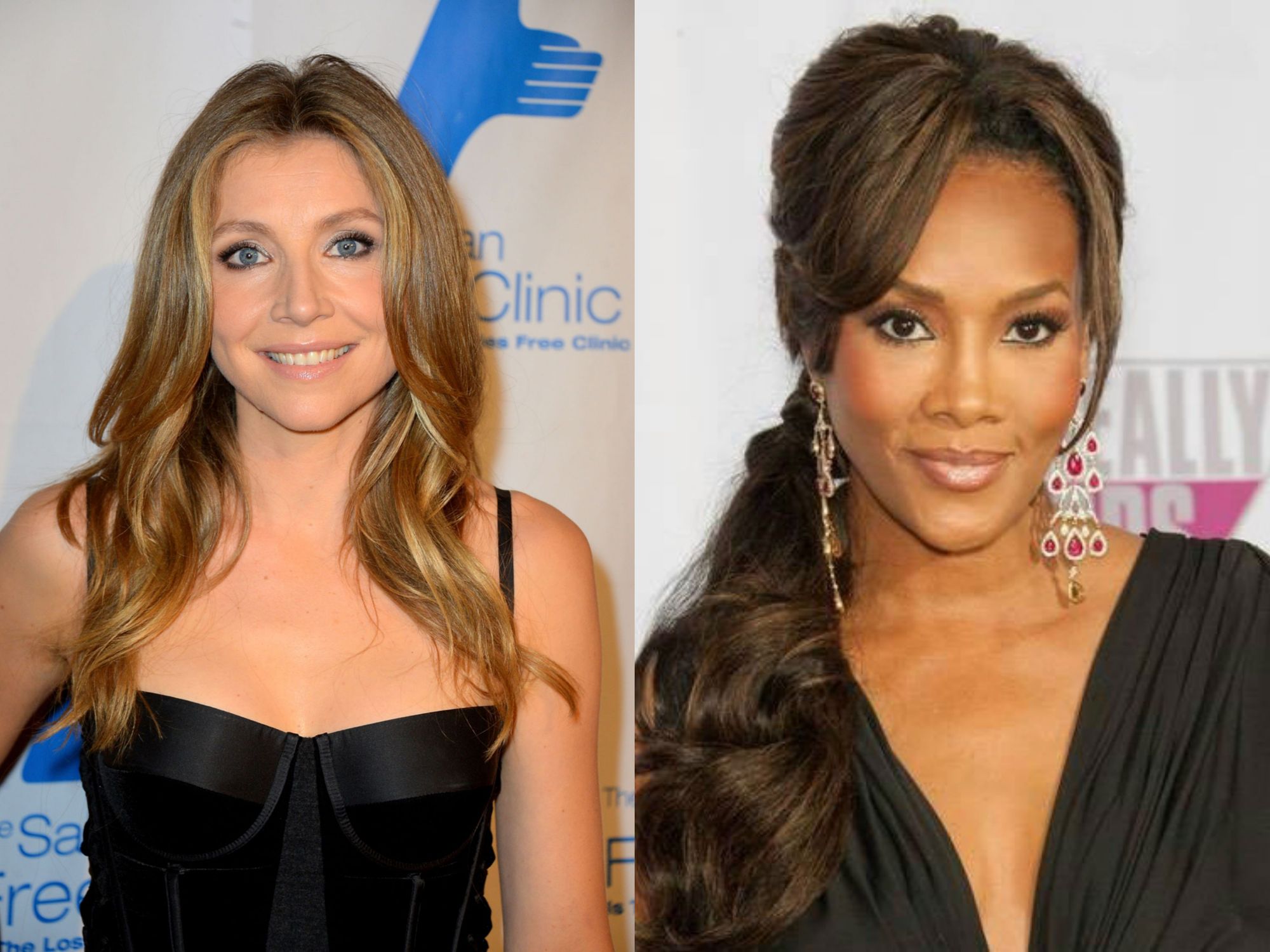 ---
Actress Sarah Chalke (Rick & Morty, Scrubs, Roseanne…,) & Actress Vivica A. Fox (6 Ways to Die, Kill Bill 1 & 2, Independence Day…) join us on The Matthew Aaron Show this Thursday (7/30) as we broadcast live from Chicago starting at 5pm PT / 7pm CT.
Sarah joins us to discuss the upcoming second season of the animated comedy RICK & MORTY which debuts July 26th on Adult Swim.
---
Vivica will be joining is to talk about her role in the upcoming crime flick 6 WAYS TO DIE starring opposite Vinnie Jones and Tom Sizemore which opens in limited theaters and VOD on July 31st.
We'll also discuss her return to fighting aliens in the upcoming sequel INDEPENDENCE DAY: RESURGENCE which is currently filming.
---
Show starts at 5pm PT (7pm CT / 8pm ET.) Subscribe for free and download the show on APPLE PODCASTS. You can also listen on the go on your Android/iPhone/iPad device via SPOTIFY.
---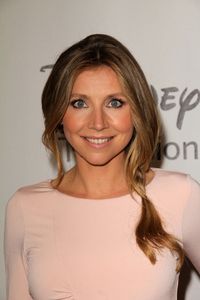 SARAH CHALKE is best known for her role as 'Dr. Elliot Reid' on the Emmy Award winning ABC series, "Scrubs."  The single-camera series was hailed as ground-breaking, as it deftly combined black humor and surreal interludes without diminishing the seriousness of life in a hospital.
Chalke starred on the CBS comedy "Mad Love" opposite Jason Biggs and Judy Greer. She had a recurring role as 'Stella Zinmann' on the Emmy Award winning comedy series "How I Met Your Mother"; a guest arc on ABC's "Cougartown", teaming up again with her former "Scrubs" creator/writer Bill Lawrence; and was featured as 'Casey Hedges' in ABC's hit drama series, "Grey's Anatomy".  She recently starred in the animated series "Rick and Morty" — co-created by the genius behind "Community," opposite Justin Roiland, Chris Parnell and Spencer Grammer.
Chalke garnered accolade buzz in 2010 for her role in "Maneater," a four-hour Lifetime Original miniseries based on Gigi Levangie Grazer's New York Times #1 best-selling book "The Starter Wife." The successful miniseries was the networks highest rated program of the year.
A native of Ottawa, Canada, Chalke was raised in Vancouver and began appearing in local musical theatre productions when she was eight.  A few years later, she became an environmental reporter for the Canadian series "Kid Zone." Her big break came in 1993 when she was cast as daughter 'Becky Conner' on the series "Roseanne."
In 2005, Chalke starred in the Williamstown Theatre Festival production of "Create Fate," and completed a successful run in the Off-Broadway production of "Modern Orthodox," a romantic comedy about love, dating and unlikely friendships under the direction of James Lapine at New York's Underwood Theater. In 2006, she starred as Lifetime Television executive and breast cancer survivor 'Geralyn Lucas' in Lifetime's Outstanding Made for Television Movie Emmy nominee, "Why I Wore Lipstick to My Mastectomy". In 2007, she starred opposite Ryan Reynolds and Stuart Townsend in the Warner Independent thriller "Chaos Theory."
In her free time, Chalke enjoys cooking with friends, hiking, snowboarding, and skiing (she is an instructor).  She also speaks French and German fluently and volunteers at a hospice for terminally ill children.
She currently lives in Los Angeles and is the mother of a two year old son, Charlie.
---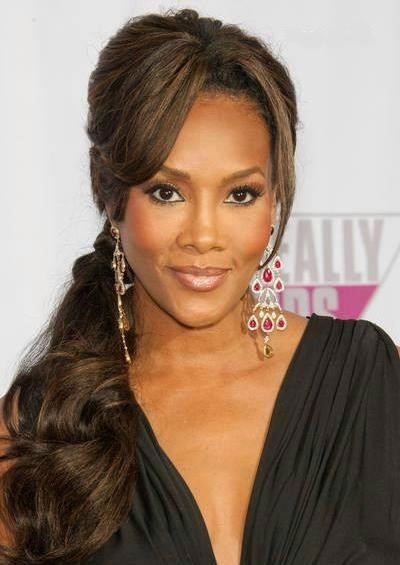 VIVICA FOX keeps busy! She is set to shoot the sequel Independence Day in May of this year. with You can catch Fox in the film Chocolate City releasing this year along with other exciting projects in the works. She recently hosted VH1's Mob Wives Season 5 Reunion and will appear on upcoming Hollywood Divas LA season. Fox also added her movie star grace to the challenging Celebrity Apprentice early 2015 and starred as Skye on The Syfy Channel twitter 2014 phenom summer hit, Sharknado 2: The Second One. TV One's Unsung Hollywood gave Fox a chance to tell her story on how she rose to fame.
She currently graces the small screen in the sitcom, Mr Box Office alongside Bill Bellamy, John Lovitz and Essence Atkins playing Cassandra. Her recent films are the drama film, Green Card Warrior, with Manny Perez and Paige Heard and the indie film hit, In The Hive, directed by Robert Townsend she co-starred with the late Micheal Clarke Duncan and Loretta Devine.
Fox is no stranger to hosting as she has done in the past with Big, Rich Texas Reunion Special and a couple Jerseylicious Reunion Specials. She kept people laughing when she hosted Lifetime's Prank My Mom! She guest starred in Fox Network's Raising Hope and is also the voice of Angel Dynamite on Cartoon Network's, New Scooby Doo. Another fun guest appearance was in the critically acclaimed Cinemax's Femme Fatale's second season. After completing her second season on HBO's Emmy Nominated hit comedy, Curb Your Enthusiasm, Fox appeared in Lifetime's Drop Dead Diva and Hallmark's Christmas movies, "Farewell Mrs. Kringle" and "Annie Claus is Coming to Town".
Fox has co-starred with some of Hollywood's hottest actors, including Academy Award® winners Jamie Fox, Halle Berry and Whoopi Goldberg and Academy Award® nominees Will Smith, Uma Thurman and Queen Latifah. Fox's feature credits include Quentin Tarantino's "Kill Bill," "Set It Off", "Ella Enchanted," "Independence Day," "Soul Food," "Batman and Robin," "Kingdom Come," "Why Do Fools Fall In Love", "Boat Trip" and "Juwanna Mann." She also co-produced and starred in "The Salon" with Academy Award® nominee Terrence Howard and in "The Hard Corps" alongside Jean Claude Van Damme. Fox's television films include Showtime's Hendrix and the ABC/Disney movie, A Saintly Switch opposite David Alan Grier and Rue McClanahan.​
On the comedic film front, Fox co-starred with Jessica Simpson in Private Valentine as well as produced and starred in Three Can Play That Game with Tony Rock. Switching over to dramatic roles, Fox starred as an FBI Agent in the suspense thrillers Junkyard Dogs and a detective in Trapped in Haitian Nites. Fox returned to her action roots in The Hard Corps, with Jean-Claude Van Damme, and also co-starred in Cover, directed by Bill Duke.
In the world of reality, Fox hosted TV Land's, The Cougar, and teamed up with VH1 to executive produce and host, Glam God. Vivica was also a fan favorite on ABC's, Dancing With The Stars and served as a judge alongside Academy Award winner Faye Dunaway on the WB's, The Starlet. On the Fox Network, Vivica also enjoyed success headlining her own sitcom, Getting Personal, opposite Elliot Gould, Jon Cryer and Duane Martin. Fox's numerous television credits include Alias, My Wife & Kids, All of Us, Eve, and Out All Night.
In 2008, Fox was honored at the NAACP Theater Awards where she received the prestigious Spirit Award for starring in and producing the stage play Whatever She Wants alongside Boris Kodjoe and Richard Roundtree. In 2005 and 2006, Fox won the NAACP Image Award and the Prism Award for Best Actress in a Television Series—Drama. In 2003 she was honored with the Lady of Soul Lena Horne Career Achievement Award. She and Will Smith won the MTV Movie Award for Best Kiss for "Independence Day." Fox has also been voted one of People magazine's fifty most beautiful people.