Ep. 235 | Joel Edgerton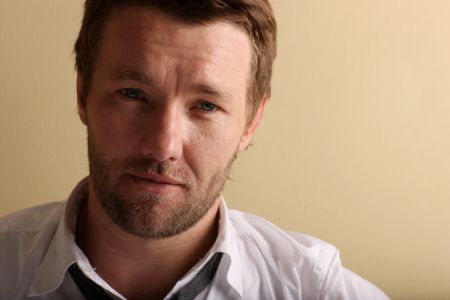 ---
Writer/Director/Actor Joel Edgerton (The Gift, Zero Dark Thirty, Warrior…,) joins us on The Matthew Aaron Show this Tuesday (8/18) as we broadcast live from Chicago starting at 5pm PT / 7pm CT.
Joel will be with us to discuss his directorial debut, the psychological thriller THE GIFT which he also wrote and co-stars alongside Jason Bateman and Rebecca Hall. "The Gift" is currently in theaters.
---
Show starts at 5pm PT (7pm CT / 8pm ET). Subscribe for free and download the show on APPLE PODCASTS. You can also listen on the go on your Android/iPhone/iPad device via SPOTIFY.
---
JOEL EDGERTON was born in Blacktown, New South Wales. He has appeared in such films as King Arthur, Ned Kelly and Star Wars Episode II: Attack of the Clones and Star Wars Episode III: Revenge of the Sith, portraying a young "Owen Lars," stepbrother of "Anakin Skywalker" and uncle to "Luke Skywalker."
Edgerton will debut his feature directorial debut with "The Gift", starring Jason Bateman. Filmed in Los Angeles, Edgerton co-stars with Rebecca Hall in a story that explores the relationship of Bateman and Hall who play husband and wife and seek to reinvigorate their marriage in a new town, only to have their life disrupted by a "friend" from the past. Edgerton wrote the script and is producing and the film will debut on August 7, 2015.
Edgerton is also starring in the Western Jane Got a Gun opposite Natalie Portman. Directed by Gavin O'Connor, the film is a about a woman who asks her ex-lover for help in order to save her outlaw husband from a gang out to kill him. The Weinstein Company will release the film on September 4, 2015.
Edgerton will also appear in the upcoming Jeff Nichols' Midnight Special opposite Michael Shannon and Kirtsten Dunst. A contemporary science fiction chase film, Midnight Special is the latest in a series of A-list filmmakers that Edgerton has worked with.
Edgerton will next be seen in Scott Cooper's action crime-drama Black Mass starring alongside Johnny Depp, Benedict Cumberbatch and Dakota Johnson. Based off the 2001 book by Dick Lehr and Gerard O'Neill, the story unveils the true life events of Whitey Bulger (Depp), the brother of a state senator and the most infamous violent criminal in the history of South Boston, who became an FBI informant to take down a Mafia family invading his territory. Edgerton plays Bulger's childhood friend and corrupt FBI agent "John Connolly." Warner Brothers is slated to release the film in 2015.
In December 2014, Edgerton starred in Ridley Scott's epic retelling of the Biblical story Exodus: Gods and Kings. Edgerton paired with Christian Bale as they played onscreen brothers "Moses" and "Rhamses," respectively. The film was produced by 20th Century Fox.
Last year, Edgerton appeared in the psychological thriller Felony, which he wrote and starred in. Edgerton portrays an officer who runs a young cyclist off the road after an evening of celebratory drinking and lies about the accident to his fellow officers which results in changing all their lives. The film also premiered at the 2013 Toronto International Film Festival.
In 2013 Edgerton was seen in Baz Luhrmann's remake of The Great Gastby. Edgerton portrayed the character of "Tom Buchanan," starring alongside Leonardo DiCaprio and Carey Mulligan. Warner Brothers released the film, based on the famous novel by F. Scott Fitzgerald, on May 10th. It premiered that same year at the Festival de Cannes.
In December 2012, Edgerton had a pivotal role alongside Jessica Chastain and Chris Pratt in Kathryn Bigelow's Zero Dark Thirty. The film chronicles the search and ultimate death of Osama Bin Laden by U.S. special troops in Pakistan and was nominated for Best Picture at the 85th Annual Academy Awards. Other recent film credits include: The Odd Life of Timothy Green opposite Jennifer Garner, the critically acclaimed, mixed-martial-arts drama Warrior opposite Nick Nolte and Tom Hardy and the prequel of John Carpenter's The Thing, opposite Mary Elizabeth Winstead.
In 2010, Edgerton starred in the Australian film Animal Kingdom, a powerful crime drama that explores the intense battle between a criminal family and the police, and the ordinary lives caught in the middle. The film received the World Cinema Jury Prize at the 2010 Sundance Film Festival and was also awarded the Australian Film Institute/AFI Awards for "AFI Best Film" and "AFI Member's Choice." Edgerton was honored with an "AFI Award" for "Best Supporting Actor" on behalf of the film.
In 2009, Edgerton starred alongside Cate Blanchett as "Stanley" in the Sydney Theatre Company's acclaimed production of A Streetcar Named Desire. Edgerton and Blanchett also performed the play to sold-out audiences at the Kennedy Center in November 2009, followed by a run at the Brooklyn Academy of Music in December 2009.
Edgerton attended the Nepean Drama School in western Sydney before moving onto various stage productions, most notably at The Sydney Theatre Company - Blackrock, Third World Blues and Love for Love - and Bell Shakespeare - Henry IV. On television, Edgerton is known for playing the role of "Will" on the series The Secret Life of Us for which he was nominated for an "AFI Award."
In 2008, Edgerton was seen in the film The Square, directed by his brother Nash Edgerton. That same year, Edgerton starred in Acolytes, an Australian film about teenagers who get revenge on a serial killer. In 2007, Edgerton was seen in the film Whisper with Josh Holloway. He also had a significant role in the 2006 American film Smokin' Aces.
In 2005, Edgerton appeared in the British comedy Kinky Boots, in a lead role alongside Chiwetel Ejiofor, as the son of a deceased shoe maker who must find a niche market in the 21st century. That same year, Edgerton lent his voice to the title character of The Mysterious Geographic Explorations of Jasper Morello, an Academy Award nominated animated short film.
Edgerton currently splits his time between Australia and Los Angeles.