Ep. 237 | Joel Murray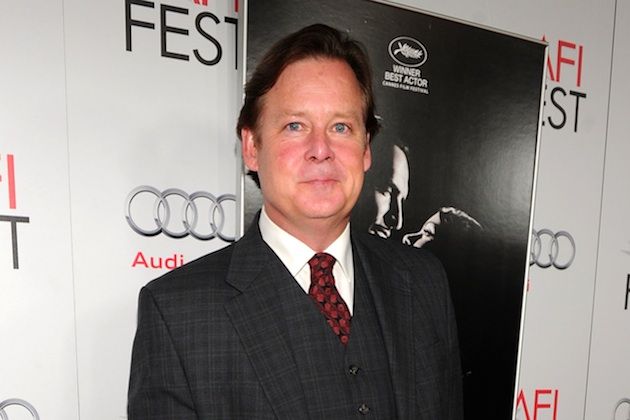 ---
Actor Joel Murray (Bloodsucking Bastards, Mad Men, One Crazy Summer…) joins us on The Matthew Aaron Show this Wednesday (9/2) as we broadcast live from Chicago starting at 5pm PT / 7pm CT.
Joel will be with us to discuss his career and his role in the upcoming horror/comedy flick BLOODSUCKING BASTARDS which hits select theaters as well as VOD on September 4th.
---
Show starts at 5pm PT (7pm CT / 8pm ET). Subscribe for free and download the show on APPLE PODCASTS. You can also listen on the go on your Android/iPhone/iPad device via SPOTIFY.
---
JOEL MURRAY is a versatile writer-director-actor. Besides being excited about being part of Bloodsucking Bastards, Murray has completed shooting the independent films 7 Minutes, Lamb, and Mr. Pig as well as D-Tec, a futuristic television pilot. He recently starred in Bobcat Goldthwait's dark comedy, God Bless America. He can be heard playing Don Carlton in the Pixar prequel, Monsters University. He was also in 2011' Best Picture, The Artist. Joel has been in numerous films including One Crazy Summer, Scrooged, Long Gone, Hatchet and Lay the Favorite. Mr. Murray is a veteran of over 250 sit-com episodes. He has been a series regular on the comedies Grand, Pacific Station, Love and War, Dharma and Greg and Still Standing. He has also recurred on the series Mike and Molly, My Boys and Two and a Half Men. On the dramatic side, Joel plays Freddy Rumsen on AMC's Mad Men as well as Eddie Jackson on Showtime's Shameless.
Mr. Murray studied at Northern Illinois University, Loyola University of Chicago and Loyola of Rome. He studied improvisation with Del Close and was a founding member of Chicago's Improv Olympic. He enjoyed five years at The Second City in Chicago working with the likes of Bonnie Hunt, Mike Meyers, Tim Meadows and Chris Farley. He has been doing theater since the 4th grade, performed with the Remains and Organic Theatres Companies in Chicago and he improvises across the US and Canada with Whose Live Anyway and still performs frequently at the I. O. West in Los Angeles.