Ep. 240 | Jim Beaver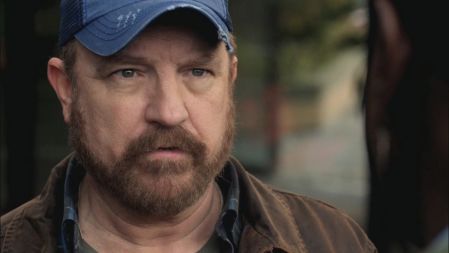 ---
Actor Jim Beaver (Crimson Peak, Justified, Deadwood…) joins us on The Matthew Aaron Show this Wednesday (10/14) as we broadcast live from Chicago starting at 5pm PT / 7pm CT.
Jim will be with us to discuss his versatile career, which includes being a playwright, film historian and a highly sought after character actor.
Jim will also be filling us in on his role in the upcoming fantasy/horror flick CRIMSON PEAK which is written/directed by Guillermo del Toro and stars Jessica Chastain and Tom Hiddleston. Opens nationwide on October 16th.
---
Show starts at 5pm PT (7pm CT / 8pm ET). Subscribe for free and download the show on APPLE PODCASTS. You can also listen on the go on your Android/iPhone/iPad device via SPOTIFY.
---
JIM BEAVER, who starred as the gruff but tender prospector Ellsworth on HBO's hit Western series Deadwood and as the beloved demon hunter Bobby Singer on Supernatural, also played Sheriff Shelby Parlow on Justified and gun dealer Lawson on Breaking Bad, and has leading roles in the upcoming film The Frontier, making him one of Hollywood's busiest character actors and the proud "owner" of nearly 711,000 Twitter followers. A Screen Actors Guild (SAG) Award nominee and a Critics' Choice Television Award nominee, he previously starred as Sheriff Charlie Mills on CBS's Harper's Island and as "Uncle" Nick Vukovic on ABC's Day Break. Before that, he starred as quirky Vietnam Joe on HBO's series John from Cincinnati, while simultaneously playing Carter Reese on HBO's Big Love.
A Vietnam veteran, Beaver first came to prominence as Bruce Willis' best friend in Norman Jewison's acclaimed film about Vietnam vets, In Country, and appeared in such hit films as Magnolia, Joy Ride, Sister Act, Bad Girls, Sliver, Blue Chips, Geronimo, Turner and Hooch, Hollywood Shuffle, Silkwood, and Semi-Tough. Other credits include two films with Nicolas Cage, Next and Adaptation, and Sir Alan Parker's The Life of David Gale which also starred Kevin Spacey and Kate Winslet.
From 1996 to 2002 he appeared as Father Tim Jansen on NBC'S popular daytime drama Days of our Lives. For two seasons, he played Mark Harmon's partner, Detective Earl Gaddis, on NBC's critically acclaimed drama Reasonable Doubts. He followed that with two seasons starring as Edward Asner's sidekick Leland on the comedy Thunder Alley.
Beaver has guest starred on shows such as Dexter, Lie to Me, The Mentalist, CSI: Crime Scene Investigation, The West Wing, NYPD Blue, The X-Files, Criminal Minds, Six Feet Under, Lyon's Den, Monk, Philly, Star Trek: Enterprise, Lois & Clark: The New Adventures of Superman, Murder One, Midnight Caller, Young Riders, Paradise, Matlock, Perry Mason, and Jake and the Fatman. Beaver starred in the cable movies Warden of Red Rock and Divided by Hate and has appeared in other television movies such as The Court-Martial of Jackie Robinson, El Diablo, Follow Your Heart, and American River. He is the only actor ever to play different roles in consecutive Gunsmoke productions.
As a stage actor, Beaver has appeared all over the country in the classics as well as dinner theatre. He spent five seasons with the Dallas Shakespeare Festival, played lead roles in Macbeth and Last Meeting of the Knights of the White Magnolia in national tours, as well as regional theatre roles such as Henry II in The Lion in Winter, Lachie in The Hasty Heart, Starbuck in The Rainmaker, Sgt. Trotter in The Mousetrap, The Inquisitor in The Lark, and the title role in Charley's Aunt. Beaver is a three-time Los Angeles Dramalogue Critics Award winner for his work writing and acting in his own plays, Verdigris, Semper Fi, and Sidekick. He studied acting with Maximilian Schell.
In addition to his acting, Jim is a nationally recognized playwright and the author of two books of film history "John Garfield: His Life and Films" and "Movie Blockbusters," and is working on his third, an already controversial book on the life and mysterious death of television's original Superman, George Reeves.
For television, Beaver has written episodes of Alfred Hitchcock Presents, Tour of Duty, and Vietnam War Story, among others, and was twice nominated for the ACE Award for cable television writing. For nearly 10 years, Beaver was a film critic and columnist for Films in Review magazine. His video essays on film appear in the online BEAVER'S LODGE. His book, "Life's That Way," a memoir of his wife's battle against cancer, was published to widespread critical acclaim.
A Marine Corps veteran of Vietnam and the former chairman of the board of Theatre West in Los Angeles, Beaver is a Cherokee-German native of Laramie, Wyoming who was raised in Irving, Texas. He was married from 1989 until her death in 2004 to actress Cecily Adams, daughter of Get Smart star Don Adams.
Beaver lives in Los Angeles with their daughter Madeline.