Ep. 241 | Paul Blackthorne & Ray Santiago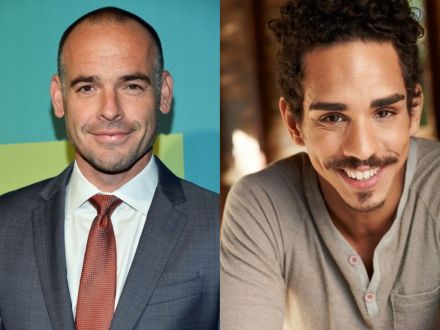 ---
Actor Paul Blackthorne (Arrow, Lipstick Jungle, The Dresden Files) & Actor Ray Santiago (Ash vs. Evil Dead, Meet The Fockers, Girlfight…) joins us on The Matthew Aaron Show this Wednesday (10/28) as we broadcast live from Chicago starting at 5pm PT / 7pm CT.
Paul makes a return appearance to discuss the all new fourth season of the hit CW series ARROW in which Paul co-stars as Detective Quentin Lance. Currently airing Wednesday's at 8 / 7 c.
---
Ray will be with us to talk his role starring opposite Bruce Campbell and Lucy Lawless in the upcoming bloody new series ASH VS. EVIL DEAD which premieres on Starz Halloween night.
---
Show starts at 5pm PT (7pm CT / 8pm ET). Subscribe for free and download the show on APPLE PODCASTS. You can also listen on the go on your Android/iPhone/iPad device via SPOTIFY.
---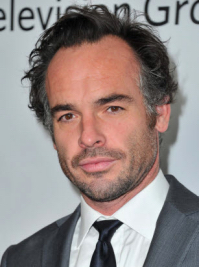 PAUL BLACKTHORNE, a British born actor, director, producer and philanthropist currently stars as Captain Quentin Lance in The CW's hit series "Arrow."  Blackthorne is also well known for his starring role as the inimitable Harry Dresden in "The Dresden Files."
Last Fall, Blackthorne played Dr. Kipper in the Universal Pictures film "Dumb and Dumber To" alongside original cast members, Jim Carrey and Jeff Daniels.
In 2013 Blackthorne's directorial debut "This American Journey" was released.  The documentary film follows Blackthorne as he travels across America in the wake of the 2008 economic crash interviewing Americans about the state of the country and their hopes for its future.
Early in his career Blackthorne starred in the Oscar-nominated, film "Lagaan" as the villainous Captain Russell.  During the film's 2002 Los Angeles Oscar campaign, he landed his first American television role in the John Wells hospital drama, "Presideo Med."  Blackthorne also portrayed Stephen Saunders in season three of "24" and starred in "Lipstick Jungle" opposite Brooke Shields.  Other US television shows include "Deadwood," "ER," "Necessary Roughness," "Monk," "Burn Notice," "CSI," "CSI Miami" and the paranormal thriller "The River."  Film credits include "Four Corners of Suburbia," "Special," and "A Christmas Carol."
Recently Blackthorne successfully raised $60,000 from his social media following with his "Poach Eggs Not Elephants" t-shirt campaign.  All proceeds go to the Lindbergh Foundation's Air Shepherd Initiative, an organization employing the use of drones to help combat illegal poaching of elephants and rhinos in Africa.
Blackthorne is currently producing the documentary "Women With Balls," a film chronicling the 2015 championship-winning season of women's American football team, the D.C. Divas.
Blackthorne spends his free time traveling the world, and is an accomplished photographer. His first exhibition: Fish Heads and Other Things took place in London, raising money for Greenpeace.  This was followed by Bollywood Backpack, raising money for the Gujarat Indian earthquake victims.  His next exhibition:  Delhi To Manhattan was presented at Tibet House, New York.  This chronicled his trek through the Himalayan Tibetan communities of India and his meeting with the Dalai Lama in Dharmsala.  Proceeds from this exhibition went to the Tibetan children's villages of Dharamsala.
Blackthorne was born in Shropshire, England in 1969.   His acting career began aged 12, when he joined the National Youth Music Theater at the Edinburgh festival.  Blackthorne studied the Spiritual Psychology of Acting in London from 1996-98 with acclaimed teacher John Osborne-Hughes.
---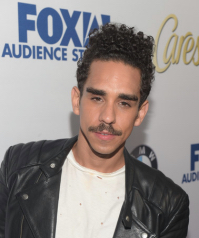 RAY SANTIAGO currently stars as a series regular on the new original STARZ series ASH VS. EVIL DEAD opposite Bruce Campbell slated to premiere on October 31, 2015 (Halloween Night).  Santiago's other notable past television credits include recurring roles on hit shows such as Bad Judge, Touch, Raising Hope and Showtime's critically acclaimed, Dexter.  He has also been seen on the big screen in feature films such as Suburban Gothic alongside Kat Dennings, Sex Ed with Haley Joel Osment and George Eads, In Time opposite Justin Timberlake and Olivia Wilde, as well as American Son, Meet the Fockers, Girlfight and the upcoming indie Dynamite: A Cautionary Tale.
The Nuyorican Santiago, currently resides in Los Angeles, but originally hails from the Bronx in New York.  He also attended the Fiorello H. LaGuardia High School of Music, Art and Performing Arts, the "Fame" school, in New York City.