Ep. 242 | James DuMont & Catherine Hardwicke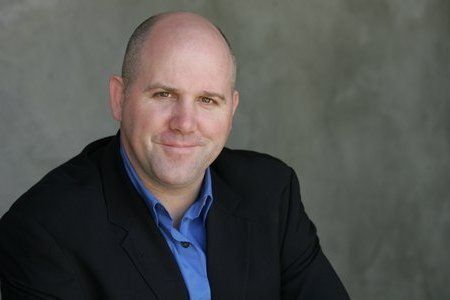 ---
Actor James DuMont (Trumbo, Jurassic World, Dallas Buyers Club...) & Director/Producer Catherine Hardwicke (Miss You Already, Twilight, Thirteen…) joins us on The Matthew Aaron Show this Wednesday (11/4) as we broadcast live from Chicago starting at 5pm PT / 7pm CT.
Our dear old pal Jimmy will be joining us for the third time to give us the run down on the slate of upcoming projects he has, the first one being his role in the flick TRUMBO opposite Bryan Cranston which hits theaters on November 6th.
---
Catherine will be with us to discuss her new film MISS YOU ALREADY  which stars Toni Collette and Drew Barrymore. Opening November 6th.
---
Show starts at 5pm PT (7pm CT / 8pm ET). Subscribe for free and download the show on APPLE PODCASTS. You can also listen on the go on your Android/iPhone/iPad device via SPOTIFY.
---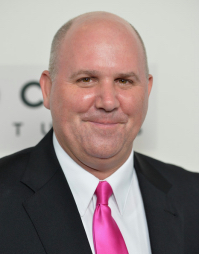 JAMES DUMONT is one of the busiest performers in & out Hollywood, working in both feature films and television. He recently snagged the supporting lead role of J. Parnell Thomas in the autobiographical feature, Trumbo opposite Bryan Cranston, directed by Jay Roach & WB Nowlin in the Hank Williams bio-pic I Saw The Light opposite Tom Hiddleston as well as recurring for a 2nd season on the F/X series American Horror Story.
DuMont's most recent supporting role was as Rayon's father opposite Oscar winner, Jared Leto in Focus Features' Dallas Buyers Club and in director Lee Daniels' The Butler, portraying Chief of Staff Sherman Adams opposite Robin Williams' Dwight D. Eisenhower. DuMont also appeared in TriStar Pictures' When the Game Stands Tall with Jim Caviezel and Laura Dern and Corporal Dooley in the James Brown bio-pic, Get On Up, starring Chadwick Boseman. James can be seen in the indie thriller Catch Hell starring Ryan Phillippe, which is also his directorial debut and this summer in the highly anticipated Jurassic World. Mr. DuMont can next be seen in Little Boy starring Emily Watson and Tom Wilkinson from Open Road Pictures and the indie comedy Mind Puppets starring Kevin Pollak & Vinne Jones.
DuMont had a supporting role in Barefoot, opposite Evan Rachel Wood & Scott Speedman; Baytown Outlaws, with Billy Bob Thornton and Eva Longoria; and Jean-Claude Van Damme and Scott Adkins' Universal Soldier - Day of Reckoning.
On the small screen, DuMont had recurring roles as Foster on this season's American Horror Story-Freak Show & Dr. Morrison on America Horror Story-Coven, and he completed his fourth and final season as Captain Richard La Fouchette on the critically-acclaimed HBO series, Treme, working opposite Oscar-winning actress Melissa Leo. Prior to that, he had a recurring role opposite Ray Romano on TNT's Men of a Certain Age.
DuMont was recently seen in the Hallmark movie, Remember Sunday on ABC, with Zachary Levi and the Lifetime/History Channel mini-series, Bonnie and Clyde.
Born and raised in Chicago and New York City attended Boston University then left for New York City, DuMont worked steadily in theater, discovered Buddhism (which he still practices today) and made his Broadway debut in Six Degrees of Separation (which required nudity for the part). Journalist George Plimpton wrote a piece for Esquire magazine about James and his experience as "the Nudist Buddhist." After Six Degrees of Separation closed, DuMont performed opposite Mary Louise Parker, Brooke Smith and Sam Robards in Throwing Your Voice, a role that won him a rave review from the New York Times. DuMont then decided to "go nude" once more in the national tour of Six Degrees of Separation.
When that tour ended, DuMont moved to Los Angeles, where he produced award-winning plays and started booking television acting gigs on The George Carlin Show, Lois & Clark, Grey's Anatomy, Mad Men, Rizzoli and Isles, Harry's Law and Desperate Housewives.
On the film front, his early feature credits included Speed, S.W.A.T., Catch Me If You Can, War of the Worlds, Seabiscuit and Ocean's 13.
DuMont, meanwhile had started to produce shorts and features. His short film, The Confession, won 20 of 25 international film festivals with documentary filmmaker Michael Moore calling it "one of the darkest, funniest shorts I have ever seen."
DuMont also co-produced Statistics, winner of the Audience Award at the Silverlake Film Festival. He also starred in and produced the critically-acclaimed stage production, Serious Games & Morphic Resonance, which won both the L.A. Weekly Award for Best Ensemble and the Los Angeles Times 'Critic's Choice Award.'
With over 100 major feature films and television shows under his belt, DuMont's career is showing no signs of slowing down. He's currently developing feature films with producing partners in New York City, Los Angeles and Louisiana, his own Web Series while revising & adapting his one-man play, My Life as a DJ into a feature film.
Currently living in both Los Angeles and New Orleans, DuMont considers himself to be "Bayou Coastal.
---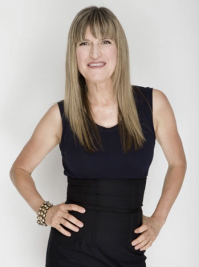 CATHERINE HARDWICKE made her debut as a film director with the critically-acclaimed 'Thirteen', which won the Director's Award at the 2003 Sundance Film Festival, two Golden Globe® nominations for Holly Hunter and Evan Rachel Wood, an Academy Award® nomination for Best Supporting Actress for Holly Hunter, an Independent Spirit Award for Nikki Reed, and awards at numerous international film festivals, including Deauville and Locarno.
She has since become best known as the director of 'Twilight', which launched the worldwide blockbuster franchise, 'The Twilight Saga'. 'Twilight' landed her in the Guinness Book of World Records for the female director with the biggest box office opening weekend. Her book, The Twilight Director's Notebook, was an international best-seller, translated into 20 languages.
Other credits include 'Red Riding Hood' and 'Lords of Dogtown'. Hardwicke previously worked as a production designer on films directed by Richard Linklater, David O. Russell, Cameron Crowe, Lisa Cholodenko, and Costa-Gavras. She holds a Bachelor of Architecture degree from UT Austin, and did graduate work in animation at UCLA Film School. She frequently works as a mentor at labs for the Sundance Institute, Film Independent, and the Ghetto Film School.
In the last two years, Hardwicke has dived into the world of television, directing episodes for AMC and pilots for CBS and MTV, both of which have gone to series.