Ep. 244 | Zoe Lister-Jones & Daryl Wein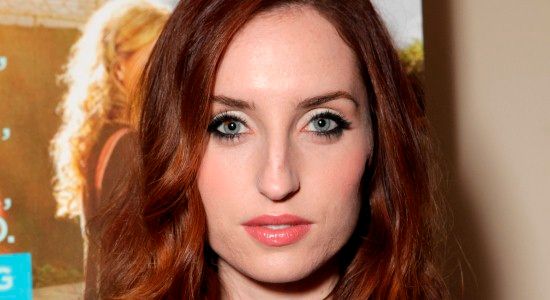 ---
Actress/Writer Zoe Lister-Jones (Consumed, Life in Pieces, Lola Versus...) & Writer/Director Daryl Wein (Consumed, Lola Versus…) join us on The Matthew Aaron Show this Wednesday (12/2) as we broadcast live from Chicago starting at 5pm PT / 7pm CT.
Zoe & Daryl will be with us to discuss their new film CONSUMED. Find a screening  near you right now via GATHR or check the film out on iTunes, VOD, Netflix & DVD starting in March.
Consumed is a narrative dramatic thriller set in the complex world of GMOs. The story is anchored by a working-class, single Mother on a hunt to uncover the cause of her son's mysterious illness. Interwoven are the stories of an Organic farmer, the CEO of a biotechnology corporation, and two Scientists on the verge of a major discovery.
---
Show starts at 5pm PT (7pm CT / 8pm ET). Subscribe for free and download the show on APPLE PODCASTS. You can also listen on the go on your Android/iPhone/iPad device via SPOTIFY.
---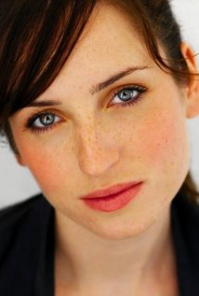 ZOE LISTER-JONES is a Brooklyn-born actor, writer and producer.
She currently stars on the new CBS series Life In Pieces, opposite Dianne Wiest, Colin Hanks, Betsy Brandt, and James Brolin.
She is the executive producer, co-writer and star of Fox Searchlight's feature film Lola Versus. Additionally, she co-wrote, produced and starred in the indie comedy Breaking Upwards, which was distributed by IFC in 2010 to rave reviews.
Most recently she played Fawn Moscato on Fox's New Girl, to critical acclaim. In 2014, Lister-Jones starred on the CBS Network series Friends with Better Lives opposite James Van Der Beek, Kevin Connolly & Brooklyn Decker. From 2011 to 2013, she co-starred as 'Lily' on the NBC sitcom Whitney. Other television credits include two seasons starring on Adult Swim's cult series Delocated. She has also appeared on "The Good Wife," "Law & Order" series, "Bored to Death," "The Class" and "Kidnapped."
Other film credits include The Other Guys, Salt, State of Play, Shadows and Lies, Stuck Between Stations, Armless, and Arranged.
On Broadway, Lister-Jones starred in Seminar, opposite Jeff Goldblum, Justin Long, and Jerry O'Connell, as well as The Little Dog Laughed in a role which she originated Off-Broadway at the Second Stage Theater.
Other New York stage credits include Roundabout Theatre Company's The Marriage of Bette and Boo, New Group's The Accomplices and in her one-woman show, Codependence is a Four-Letter Word, which she produced, wrote and starred in at PS 122, and was a New York Times Critics Pick.
Lister-Jones is a graduate of NYU Tisch School of the Arts and resides in Los Angeles, CA.
---
DARYL WEIN grew up in a house where his father's video camera was ever present. At a young age, he took on the role of filmmaker and began producing his own short films, teaching himself how to edit on iMovie, and at 17 went onto win the International Young Filmmakers Festival with his short film, Life is a Train.
Consumed, marks Daryl's fourth feature film as a filmmaker. Starring Zoe Lister-Jones (Lola Versus), Danny Glover (Lethal Weapon), Victor Garber (Argo), Taylor Kinney (Chicago Fire), Anthony Edwards (Top Gun), Griffin Dunne (Dallas Buers Club), Kunal Nayyar (Big Bang Theory), Beth Grant (Mindy Project). World Premiere LA Film Festival 2015.
His debut narrative feature film, Breaking Upwards, for which he was the co-writer/producer/director stars Zoe Lister-Jones (Lola Versus), Julie White (Transformers), Peter Friedman (The Savages), Olivia Thirlby (Juno), and Andrea Martin (My Big Fat Greek Wedding), was an official selection in the Narrative Competition at the 2009 SXSW Film Festival. IFC Films released the film theatrically and on VOD in 2010.
His sophomore effort, Lola Versus, for Fox Searchlight, in which he cowrote and directed stars Greta Gerwig (Greenberg), Zoe Lister-Jones (Breaking Upwards), Joel Kinnaman (Robocop), Hamish Linklater (The Future), Debra Winger (Terms of Endearment), and Bill Pullman (Independence Day).
Wein's feature length documentary, Sex Positive, won the Grand Jury Prize at the L.A. Outfest Film Fest, and was an official selection at the 2008 South by Southwest Film Festival, London Film Festival, Boston Independent Film Festival, among thirty other film festivals around the world. Regent Releasing distributed the film theatrically in North America, and the film has been released in 8 foreign countries on broadcast and theatrically, most notably at the BFI in London.
Upon completing NYU's Tisch School of the Arts, Wein co-wrote and directed, Unlocked, a short psychological drama starring Olivia Thirlby (Juno) and executive produced by Stephen Daldry (The Reader, Billy Elliot). The film was an Official Selection at the Tribeca Film Festival, as well as the Gijon Film Festival in Spain and 20 other film festivals. It was voted one of the "Best Short Films in the World" by Indy Mogul.