Ep. 245 | Frank Grillo & Ray Stevenson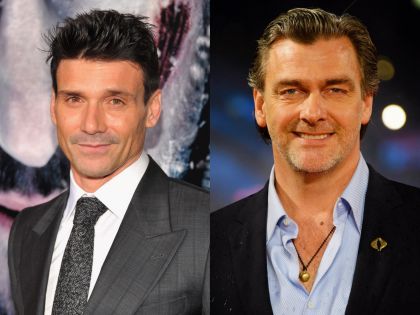 ---
Actor Frank Grillo (Captain America: The Winter Soldier, The Purge: Anarchy, Kingdom...) & Actor Ray Stevenson (Insurgent, Divergent, Thor 1 & 2 …) join us on The Matthew Aaron Show this Wednesday (1/13) as we broadcast live from Chicago starting at 5pm PT / 7pm CT.
Frank makes his triumphant return to the show to discuss his life as Hollywood's new tough guy with his roles in the upcoming CAPTAIN AMERICA: CIVIL WAR, THE PURGE 3 and his DirectTV series KINGDOM, plus much more.
Ray will be with us to talk the upcoming third season of the high seas pirate epic BLACK SAILS, which will premiere on STARZ on Saturday, January 23rd at 9 PM PT/ET. Ray joins the cast as Edward Teach aka the infamous pirate Blackbeard.
Show starts at 5pm PT (7pm CT / 8pm ET). Subscribe for free and download the show on APPLE PODCASTS. You can also listen on the go on your Android/iPhone/iPad device via SPOTIFY.
---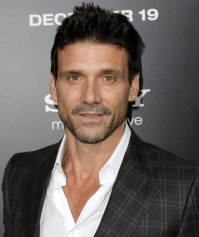 FRANK GRILLO is fresh off an extraordinary year and quickly on the rise as Hollywood's new tough guy. On the big screen, he was seen in Captain America: Winter Soldier and The Purge: Anarchy. He appeared in Homefront, opposite James Franco, House of Horrors alongside Maria Bello and Cody Horn, Kathryn Bigelow's Zero Dark Thirty, and The Gangster Squad, opposite Sean Peen, Ryan Gosling and Josh Brolin. Upcoming: Captain America 2 and Captain America: Civil War as the villain Crossbones. He resides in his hometown of New York City with his wife and three boys.
---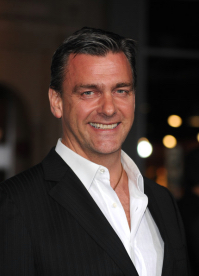 RAY STEVENSON is best known for his critically and publicly acclaimed portrayal of the legionary 'Titus Pollo' in the HBO/BBC television series "Rome," and also appeared as 'Isaak Sirko' in the critically acclaimed Showtime series "Dexter." Stevenson appeared in the 2014 blockbuster Divergent, reprised the role of 'Marcus Eaton' in the 2015 follow-up film, Insurgent, and starred as 'Volstagg' in Marvel's Thor. Stevenson is currently headlining "Saints & Strangers" as 'Stephen Hopkins' for National Geographic.
He was also seen in Big Game, opposite Samuel Jackson; and stars in Luc Besson's reboot of his Transporter franchise The Transporter Refueled. Stevenson appeared as 'Porthos' opposite Christoph Waltz, Logan Lerman, and Orlando Bloom in Paul W. S. Anderson's The Three Musketeers. Stevenson was reunited with the director Kenneth Branagh, who acted opposite him in Theory of Flight for director Paul Greengrass. Additionally, Stevenson also starred in Jonathon Hensleigh's Kill The Irishman, playing the title character in a true crime story of notorious mobster Danny Greene, with Christopher Walken, Vincent D'Onofrio, and Val Kilmer. Hensleigh and Jeremy Walters wrote the screenplay based on the nonfiction book "To Kill the Irishman: The War That Crippled the Mafia" by Rick Porello.
He was seen in the post-apocalyptic Warner Bros. feature Book of Eli opposite Denzel Washington and Gary Oldman for directors Albert and Allen Hughes; and was featured in the fantasy thriller Cirque de Freak: The Vampire's Assistant. In 2008, he was seen as the lead in Punisher: War Zone, about the Marvel comic's anti-hero, 'Frank Castle,' and his quest to rid the world of evil after the death of his wife and daughter.
Prior film work includes the role of 'Dragonet' in Antoine Fuqua's King Arthur, for producer Jerry Bruckheimer; the cult favorite Outpost, for director Steven Barker; The Return of the Native, opposite Catherine Zeta-Jones; and Some Kind of Life, opposite Jane Horrocks. Stevenson was seen in Billy Bob Thornton's dramatic comedy Jayne Mansfield's Car, starring opposite John Patrick Amedori, Robert Duvall, John Hurt, Kevin Bacon, and Robert Patrick; and as the villain 'Firefly' in G.I. Joe 2: Retaliation opposite Channing Tatum and Dwayne Johnson. Stevenson also appeared as Miles Lennon in television's "Crossing Lines."
His stage work includes playing 'Christ' in the "York Mystery Plays" in 2000 at York Minster. In 2001, he played 'Roger' in "Mouth to Mouth" by Kevin Elyot at the Albery Theatre in London, with Lindsay Duncan and Michael Maloney; and in 2003, appeared as 'Cardinal' in "The Duchess of Malfi" by John Webster at the Royal National Theatre with Janet McTeer.
Born in Northern Ireland, Stevenson grew up in England. He studied acting at the Bristol Old Vic Theatre School.