Ep. 246 | Keith Semple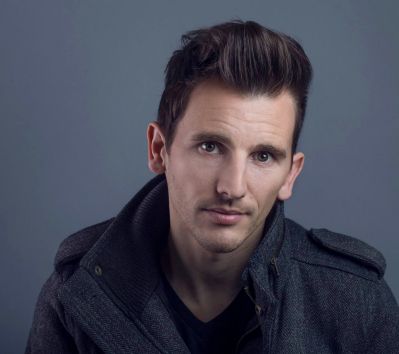 ---
Irish Singer/Songwriter Keith Semple (The Voice...) joins us on The Matthew Aaron Show this Wednesday (1/20) as we broadcast live from Chicago starting at 5pm PT / 7pm CT.
Keith will be with us to discuss life as a musician, his experience as a contestant on this past season of NBC's THE VOICE, making the move from his native Ireland to the United States, as well as his band's new EP ANYTIME ANYWHERE which releases in February.
---
Show starts at 5pm PT (7pm CT / 8pm ET). Subscribe for free and download the show on APPLE PODCASTS. You can also listen on the go on your Android/iPhone/iPad device via SPOTIFY.
---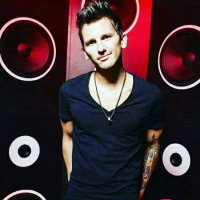 KEITH SEMPLE was born in Northern Ireland, in the small town of Larne. He started professionally playing music at the early age of 16, where he performed all throughout Europe. He played with a few different bands during that period of time, but always maintained a certain vision for his own music, which he loved to write and perform. Since 16 years old, Keith has played all over the world in small venues through large sold out shows of more than 80,000 seats.
In 2002, Keith became the proud winner of a reality show called "Pop Stars: The Rivals". The talent competition, based in the U.K., spawned a vocal harmony group known as One True Voice, which Keith had become a member of. The group recorded two top ten hits that made the British charts, going gold through Jive Records. While competing on the show, he performed for over 8 million viewers each week and over 6 million viewers voted him into top honors. Unfortunately, One True Voice disbanded shortly after the peak of their success.
After One True Voice split up, Keith continued performing throughout the U.K. By 2003, he was invited to tour with Young Voices, which featured many young musicians throughout Britain, as a guest performer. During that time, he played at some of the biggest arenas in the region. In 2004, Keith was asked to return to The Young Voices as a headlining act. This time, he wrote and performed the title track of the event, "You Gotta Have Fun." Keith was then asked to return to the act in 2005 and again for an unprecedented fourth time in 2008.
If that wasn't enough, he also made it into the "Guinness Book of Records" in 2005 for participating in the largest sing-along of all time, with over 250,000 people singing together via radio link up.
It was in 2006 when Keith received the invitation to join the Chicago based band, 7th Heaven, that he was introduced to the United States. As the lead singer, as well as rhythm guitarist and occasional drummer, he performed over 1,200 shows while with the band, averaging over 200 gigs a year. In his six years with the band, Keith opened for acts such as, Bon Jovi and Kid Rock at Soldier Field in Chicago, Def Leppard, Styx, Leanne Rimes, Journey, Collective Soul and Huey Lewis, to name a few. In addition to that, 7th Heaven reached radio success with their songs, "Better This Way," (2011) and "Sing" (2012), both of which were written by Keith and charted on Billboard nationally, as well as reaching number one in the Chicago charts.
​
In October 2012, Keith announced his resignation as the lead singer of 7th Heaven. After six years with the band, he felt it was time to move on. Keith now fronts his dream band, SEMPLE, with four of his favorite Chicago musicians. Though he is focusing on his original music, you can still hear Keith playing your favorite cover songs throughout the Chicago land area. With the high energy stage presence Keith is known for, combined with the musicality of his new band mates, SEMPLE is truly a "must see" experience!