Ep. 247 | RJ Mitte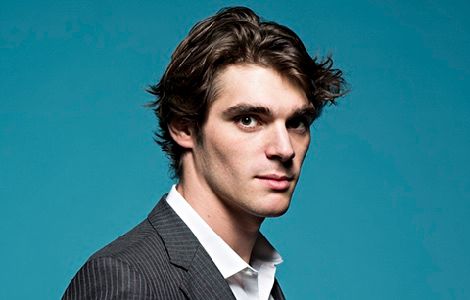 ---
Actor RJ Mitte (Who's Driving Doug, Breaking Bad...) joins us on The Matthew Aaron Show this Wednesday (3/2) as we broadcast live from Chicago starting at 5pm PT / 7pm CT.
RJ will be with us to discuss his career, his breakout role as "Walt Jr." on BREAKING BAD as well as his starring role in the Indie film WHO'S DRIVING DOUG which is currently playing in select theaters as well as VOD.
---
Show starts at 5pm PT (7pm CT / 8pm ET.) Subscribe for free and download the show on APPLE PODCASTS. You can also listen on the go on your Android/iPhone/iPad device via SPOTIFY.
---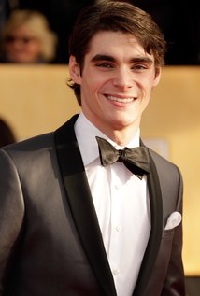 RJ MITTE best known as Walter "Flynn" White Jr for five riveting seasons of AMC's Emmy and Golden Globe Award-winning dramatic thriller "Breaking Bad," reemerged this year on the big screen in DIXIELAND, which premiered at the 2015 Tribeca Film Festival, portraying the deceptive CJ, in his first non-handicapped leading role. Following his "Breaking Bad" success RJ was thrust into the global spotlight as the celebrity face and model of GAP International's 2014 "Lived in Spring" campaign. With his image appearing on mediums such as billboards, buses, and life-sized posters in cities across the world from Tokyo to Dubai and across the US, he has cemented himself as a face to know in the fashion world. In 2015 he was found walking in Men's Fashion Week in Milan, Berlin and New York City for Vivienne Westwood, soPopular and Ovadia & Sons.
During its fifth and final season, the "Breaking Bad" premiere drew approximately 5.9 million viewers, a number that nearly doubled to 10.3 million by the season's final episode. As Walt Jr.,also referred to by fans as "The Breakfast King," Mitte acted as the Cerebral Palsy-afflicted son of Walter (Bryan Cranston) and Skyler (Anna Gunn). As Walter continued his descent into drug manufacturing and trade, Walt Jr. finds himself torn between his father's deceit, his mother's protectiveness, and his own developing sense of independence. Walter Jr.'s Cerebral Palsy on the show was embellished, meaning RJ had to learn how to walk on crutches and slur his speech to create a more dramatic version of his own disability.
At the young age of three, Louisiana native Mitte was diagnosed with Cerebral Palsy, though that has never deterred his drive to succeed in television and film. After moving to Los Angeles due to his sister's chance encounter with a casting director, Mitte landed roles in various shows such as SHOWTIME's "Weeds," NBC's "Vegas," and CW's "Everybody Hates Chris" until being cast in his life-changing role on "Breaking Bad." In addition, Mitte currently costars on ABC Family's primetime hit show "Switched at Birth" as Campbell, the love interest of Daphne, a girl whose being switched at birth and subsequently reunited with her biological family becomes a major source of tension in her personal and romantic life.
Throughout the years, Mitte has been an inspiration to his peers around the world by championing over his Cerebral Palsy in hopes of removing the stigma associated with disabilities. In order to bring awareness to his own issues with bullying and prejudice, Mitte has engaged in public speaking and serves as the official Ambassador for United Cerebral Palsy and Shriners Hospitals for Children and is the celebrity face for the #CutTheBull campaign launched October 2014 in support of children with disabilities, much like himself and was a featured panelist at the 2015 Sundance Film Festival discussing diversity. He's also involved with SAG-AFTRA as a member of the union's Performers with Disabilities Committee.