Ep. 249 | Tiya Sircar & Kulap Vilaysack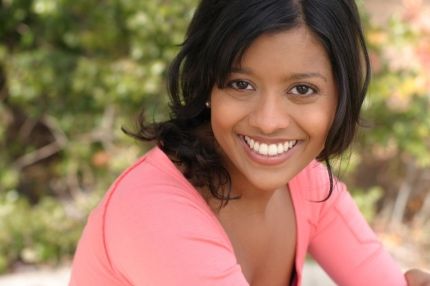 ---
Actress Tiya Sircar (Miss India America, The Internship, Star Wars Rebels...) & Comedian/Producer/Actress Kulap Vilaysack (Bajillion Dollar Propertie$, Comedy Bang! Bang!, The Office...) join us on The Matthew Aaron Show this Wednesday (3/30) as we broadcast live from Chicago starting at 5pm PT / 7pm CT.
Tiya will be with us to discuss her new film MISS INDIA AMERICA which is currently playing in select theaters and will be available on VOD starting April 5th.
---
Kulap chatted with Matt earlier in the week about her new comedy series BAJILLION DOLLAR PROPERTIE$ which she created and Executive Produces. The series currently airs on SEESO, NBC's new comedy digital platform. The semi-scripted reality show spoof concerns seven L.A. real estate agents and stars Dan Ahdoot, Tim Baltz, Ryan Gaul, Mandell Maughan, Tawny Newsome, Drew Tarver, and Paul F. Tompkins.
Bajillion Dollar Propertie$ features guest appearances from Adam Scott, Nick Kroll, Gillian Jacobs, Patton Oswalt, Jason Mantzoukas, and "Weird Al" Yankovic, among others.
---
Show starts at 5pm PT (7pm CT / 8pm ET.) Subscribe for free and download the show on APPLE PODCASTS. You can also listen on the go on your Android/iPhone/iPad device via SPOTIFY.
---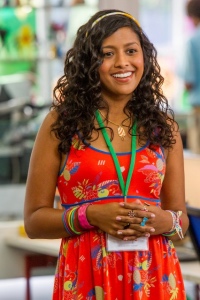 TIYA SIRCAR was born in Arlington, Texas to a family of academics. Both her mother and father, who are originally from Calcutta, India, are college professors. Tiya's parents instilled a love of the arts in her starting at a very early age. She began dancing at age three-- first Indian classical and folk dance, then ballet, jazz, lyrical and modern. Dance has always been a passion of Tiya's but after taking her first acting class at age 7, she realized that acting was the craft she wanted to cultivate into a career. Tiya attended the University of Texas at Austin, receiving two Bachelor's degrees: one in Business/Marketing, the other in Theater & Dance. After college, she moved to Los Angeles to realize her dream of being a professional actor.
Tiya was fortunate enough to garner work soon after arriving in Hollywood. She made appearances on popular shows like House, M.D., HANNAH MONTANA, NCIS, GREEK, NUMB3RS, and THE SUITE LIFE ON DECK. In 2009, she appeared in the hit movie, 17 AGAIN, co-starring Zac Efron, & Matthew Perry. From there she went on to recur on shows like THE VAMPIRE DIARIES, WITCHES OF EAST END, and THE CRAZY ONES opposite Robin Williams and Sarah Michelle Gellar. Last year Tiya booked a lead role opposite Greta Gerwig in the CBS pilot HOW I MET YOUR DAD. Tina also starred in 20th Century Fox's, THE INTERNSHIP, opposite Vince Vaughn & Owen Wilson. In addition to on-camera work, Tiya has gotten to explore her keen interest in voice-over work by voicing lead characters in 20th Century Fox's feature film, WALKING WITH DINOSAURS 3-D and Disney/Lucas Film's popular series, STAR WAR REBELS. Tiya is the voice of Sabine Wren, a Mandalorian graffiti artist and explosives expert. Most recently, Tiya just started voicing a new series for Dreamworks and Netflix called SPIRIT.
---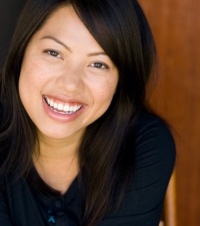 KULAP VILAYSACK was born in Washington, D.C. after her Laotian parents arrived from a refugee camp in Thailand. Her family soon moved to the Twin Cities, settling in the suburb of Eagan, Minnesota. She is of Lao, Chinese, Indian, and Thai descent. She has two younger sisters, Anita and Alyssa.
After graduating from high school, Vilaysack moved to Los Angeles where she attended the Fashion Institute of Design & Merchandising and received an associate's degree. She later took classes and performed at the Upright Citizens Brigade Theatre in Los Angeles. She was also the co-founder of the Los Angeles/Silverlake-based alternative comedy variety show, "Garage Comedy".
Vilaysack's acting work includes a recurring role as "Nurse Kulap" on the Adult Swim series Childrens Hospital. Other television guest appearances include Bob's Burgers, The Office, The Sarah Silverman Program, The Hotwives of Orlando, Parks and Recreation, Happy Endings, Reno 911! and Whitney. In 2007, she briefly worked as an associate producer on America's Got Talent.
With comedian Howard Kremer, she co-hosts the podcast Who Charted? on the Earwolf network.
Vilaysack is the creator and showrunner of the reality show spoof Bajillion Dollar Propertie$, which premiered in early 2016 as part of the launch of NBC's streaming platform Seeso. Other executives producers on the project include Scott Aukerman, Robert Ben Garant, and Thomas Lennon.
Vilaysack and comedian June Diane Raphael are the founders and directors of the Upright Citizens Brigade Theater (UCB)-associated "UCB Corps" community, a volunteer charity organization. Vilaysack and Raphael organize charity events and projects to help improve the community, with the help of volunteers and other UCB performers "who want to make our world a better place".
In 2015 Vilaysack was named as one of Playboy's "32 Hottest Comediennes."