Ep. 250 | Jen Kirkman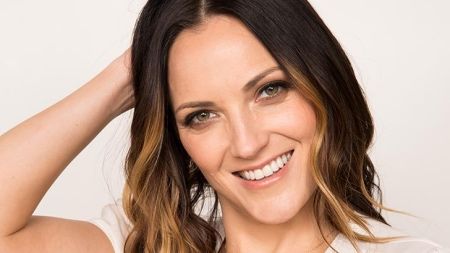 ---
Comedian/Actress/Best Selling Author Jen Kirkman (Chelsea Lately, Drunk History...) joins us on The Matthew Aaron Show this Wednesday (4/20) as we broadcast live from Chicago starting at 5pm PT / 7pm CT.
Jen will be with us to discuss her new book I KNOW WHAT I'M DOING - AND OTHER LIES I TELL MYSELF and current book tour which includes a stop/signing here in Chicago on April 23rd. Get your TICKETS now!
Show starts at 5pm PT (7pm CT / 8pm ET.) Subscribe for free and download the show on APPLE PODCASTS. You can also listen on the go on your Android/iPhone/iPad device via SPOTIFY.
---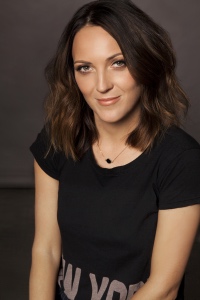 JEN KIRKMAN is a stand-up comedian and the author of the book, "I Can Barely Take Care of Myself," which became an instant New York Times Bestseller when it was released in April 2013. Her Netflix Original Comedy Special, "I'm Gonna Die Alone (And I Feel Fine)" is now streaming world wide.
You've seen Jen on her regular appearances on Comedy Central's @midnight.  She's done stand up on many late night shows: The Tonight Show with Jay Leno, Conan, John Oliver's New York Stand-Up Show, The Late Late Show With Craig Ferguson.
Jen was a long time writer and round table guest on Chelsea Lately. Jen is also well known for her roles as the narrator in many episodes of the Emmy Nominated TV series "Drunk History" on Comedy Central. Jen also voiced many characters on the Cartoon Network cult classic "Home Movies."
Jen has released two stand-up albums Hail to the Freaks (released March 2011) which hit #13 on the Billboard Charts. Her debut album was 2006's "Self Help."
Her weekly podcast, "I Seem Fun: The Diary of Jen Kirkman",  is often in the top 100 in comedy on iTunes.  Jen tours the world as a stand-up but lives in Los Angeles.  Jen's second book "I Know What I'm Doing & Other Lies I Tell Myself (Dispatches From a Life Under Construction) is coming out through Simon & Schuster on April 12th, 2016.
"Ms. Kirkman knows how to deliver a one-liner, but her inclination is to linger in the telling of a story. She digs into a subject, embroidering it with jokes at various angles. A huge number of her bits culminate in vivid metaphors." - The New York Times
"Jen Kirkman is a thinking person's comedian. Not by being hyper-intellectual—although she's a fiendishly smart writer and performer—but by doing comedy for people who live inside their own heads." – The Onion AV Club