Ep. 251 | Greg Germann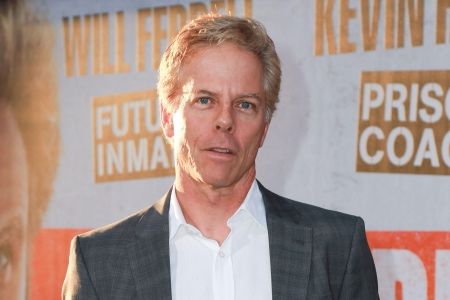 ---
Award Winning Actor Greg Germann (Quitters, Once Upon a Time, Ally McBeal...) joins us on The Matthew Aaron Show this Wednesday (7/20) as we broadcast live from Chicago starting at 5pm PT / 7pm CT.
Greg will be with us to discuss his versatile career as well as his new film QUITTERS which he stars in alongside Academy Award winning Actress Mira Sorvino. "Quitters" opens in limited theaters & VOD on July 22nd.
---
Show starts at 5pm PT (7pm CT / 8pm ET.) Subscribe for free and download the show on APPLE PODCASTS. You can also listen on the go on your Android/iPhone/iPad device via SPOTIFY.
---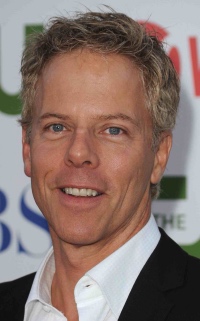 GREG GERMANN was exposed to the performing arts at an early age, particularly through his father, an award-winning children's playwright and theater professor. As a theatre major at the University of Northern Colorado, a constant stream of plays led him to the gradual realization that acting would be his professional future. Buckling down at UNC, he graduated in two years and moved to New York.
Germann became a member of Circle Repertory Company and Ensemble Studio Theatre, accumulating credits in such off-Broadway and Broadway plays as Steven Sondheim musical ASASSIANS, THE PERSON I WAS opposite Holly Hunter and David Mamet's WAR GAMES, among others. Germann also starred in Los Angeles in the hit play SPEED THE PLOW at the Geffen Playhouse alongside Alicia Silverstone and Jon Tenney.
Greg has established his acting versatility in television as well. He endeared viewers worldwide with his portrayal of the shark-like Richard Fish for several seasons on the hit series ALLY MCBEAL and appeared with Kevin Spacey in the American Playhouse presentation of DARROW, opposite Samuel L. Jackson in Showtime's CONDUCT UNBECOMING and opposite Don Cheadle and Kristen Bell on Showtime's HOUSE OF LIES. He recently was seen playing the role of 'Hades' in the ABC series ONCE UPON A TIME.
On the big screen, Germann was seen in the Warner Brothers film GET HARD starring Will Ferrell and Kevin Hart. He also recently appeared in the Noah Pritzker directed drama QUITTERS, ATLAS SHRUGGED: PART III based on Ayn Rand's novel, the Frank Coraci directed comedy HERE COMES THE BOOM starring Kevin James as well as a poignant role in the Matthew Leutwyler directed drama ANSWERS TO NOTHING with Dane Cook and Julie Benz. Greg's other film credits include the Will Ferrell and Sacha Baron-Cohen uproarious comedy, TALLADEGA NIGHTS. He was also seen starring in FRIENDS WITH MONEY, alongside Jennifer Aniston, Catherine Keener, and Joan Cusack. The film opened the 2006 Sundance Film Festival to rave reviews. He has also starred opposite Chris Rock in the Farrelly brothers' DOWN TO EARTH for Paramount, in the Warner Bros. film SWEET NOVEMBER with Keanu Reeves and Charlize Theron, opposite Burt Reynolds in the independent feature THE LAST PRODUCER, and had a very memorable cameo role in the award winning JESUS'S SON starring Billy Crudup. Additionally, he has starred in the features COMMITED, CAUGHT IN THE ACT and DOWN AND DERBY.
He appeared in ONCE AROUND as Laura San Giacomo's lovesick neighbor, CLEAR AND PRESENT DANGER with Harrison Ford and he starred in the short film CULTURE which earned a 1999 Academy Award nomination.