Ep. 252 | Chris Klein & Victoria Summer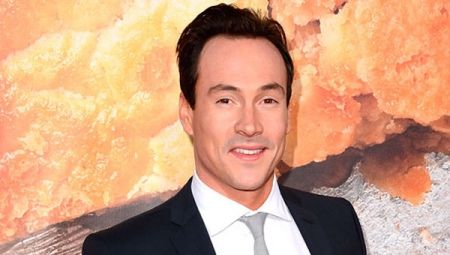 ---
Award Winning Actor Chris Klein (Game of Aces, American Pie, Election...) & Actress Victoria Summer (Game of Aces, Transformers: Age of Extinction, Saving Mr. Banks...) join us on The Matthew Aaron Show this Thursday (9/1) as we broadcast live from Chicago starting at 5pm PT / 7pm CT.
Chris & Victoria will be with us to discuss their new film GAME OF ACES which tells the story of a rescue attempt of a German traitor during World War I which has unexpected consequences and sets off an adventure across the Arabian desert.
"Game of Aces" opens in theaters on September 2nd.
---
Show starts at 5pm PT (7pm CT / 8pm ET.) Subscribe for free and download the show on APPLE PODCASTS. You can also listen on the go on your Android/iPhone/iPad device via SPOTIFY.
---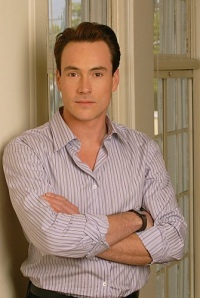 CHRIS KLEIN was born in Hinsdale, Illinois, on March 14, 1979, to Terese (Bergen), a kindergarten teacher, and Fred Klein, an engineer. He is of German, Irish, and English descent. After spending the first thirteen years of his life there, he moved with his family to Nebraska. It was while he was in high school that Klein was discovered by director Alexander Payne, who was busy casting his upcoming film, Election. Klein won the role of Paul Metzler in Payne's film, which opened to enthusiastic reviews. As Paul, Klein played the dim but sweet football player persuaded by Matthew Broderick's Jim McAllister to run against the unopposed Tracy Flick (Reese Witherspoon) in the school's student council election. The film was released in April 1999 to positive reviews. Soon after, Klein found a steady amount of work in the film industry while briefly attending TCU, where he studied theater and was a member of the Lambda Chi Alpha fraternity. He was next seen in American Pie, which opened on July 9, 1999, and was a box office success. Klein reprised his American Pie role in American Pie 2 and American Reunion. In 2002, Klein had a role in the Mel Gibson Vietnam War film, We Were Soldiers. Klein has also appeared in several teen movies, including Just Friends (2005), American Dreamz (2006). In 2014, Klein was cast as an American pilot in the Damien Lay film The Uberkanone. He co-starred in the 2014 comedy indie film Authors Anonymous with Kaley Cuoco.
---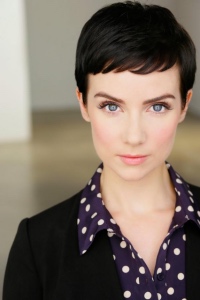 VICTORIA SUMMER has been turning heads in Hollywood over the last few years with her timeless look and undeniable talent.  Victoria has appeared as the iconic 'Julie Andrews' in Walt Disney's Saving Mr Banks (2013) opposite Tom Hanks and shortly after won a supporting role in Paramount Pictures' Transformers: Age of Extinction (2014), directed by Michael Bay. Next up, Victoria plays the lead role of British nurse Eleanor in Game of Aces (2016) opposite Chris Klein and Werner Daehn.
Born in Reading, Berkshire and raised in the small town of Wokingham, Berkshire, Victoria was involved in the arts from the young age of three, performing in pantomimes and singing in her church choir. She lived in the English countryside until she was a teenager, participating in local theatre productions, including starring as 'Nancy' in the musical Oliver, and 'Trixie' in Daisy Pulls It Off.  She was also a hard worker, holding various odd jobs around town, including washing hair at the local salon and working at a gym. Every dime she made went back into perfecting her craft; paying for her singing and dancing lessons.
Victoria landed a scholarship to train at the Arts Educational Schools in Chiswick, West London. She remained there for three years to obtain an honors degree in Dance and Musical Theatre. In her last year of school she landed her first official job in the arts at the prestigious Almeida Theatre in London, as the understudy of the lead role in their first ever musical: Brighton Rock [directed by Michael Attenborough]. For several years she worked in the musical theatre world in London, before deciding to pursue a film and television career in Los Angeles.
When Victoria arrived in Los Angeles in 2012, she had two suitcases with all of her belongings inside, and knew one person. A self-proclaimed adventurer and workaholic, she was passionate and dedicated to pursuing her dream of being an actress. With not much money in her pocket, she found a nanny gig and started personal training on the side to make ends meet, while navigating the world of auditioning in LA. Luckily, she landed her first theatrical audition, starring as Kristina in the indie musical How Sweet It Is (2013) opposite Erika Christensen. Next up, her indie bookings continued appearing as 'Polina' in the sci-fi film Ratpocalypse (2015) opposite Casper Van Dien. After learning the ropes on a few indies, Victoria made the jump to the big leagues, with Saving Mr. Banks (2013) for Disney, and Transformers: Age of Extinction (2014) for Paramount.
When not working Victoria loves to hike and do yoga, she is a vegan, and has a huge passion for rescuing animals. She is a fan of fast cars and enjoys racing as a hobby. Her favourite sport is basketball; you can often catch her at the Clippers games. Victoria currently resides in Los Angeles with her rescue animals; two cats, Missy and Elton John and her Pomeranian Bentley.