Ep. 254 | Fisher Stevens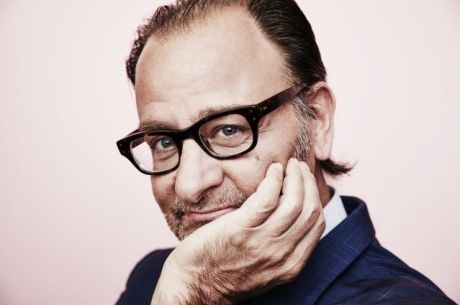 ---
Academy Award Winning Filmmaker/Actor Fisher Stevens (Before the Flood, The Cove, Short Circuit...) joins us on The Matthew Aaron Show this Thursday (10/27) as we broadcast from Chicago starting at 5pm PT / 7pm CT.
Fisher, who won an Oscar in 2010 for his documentary THE COVE, will be with us to discuss his career and his new documentary film BEFORE THE FLOOD, The film follows actor and activist Leonardo DiCaprio as he gains a deeper understanding of climate change and its effect on the world. The film premiered at the Toronto International Film Festival in September and recently screened at The White House as part of its South by South Lawn event.
"Before the Flood" is currently out in limited theaters in NY & LA and will air globally (in 171 countries and 45 languages) commercial free on the National Geographic Channel on October 30th. The film will also be available to watch FOR FREE on Youtube, iTunes, Hulu, Facebook, Twitter, Amazon & Google Play.
---
Show starts at 5pm PT (7pm CT / 8pm ET.) Subscribe for free and download the show on APPLE PODCASTS. You can also listen on the go on your Android/iPhone/iPad device via SPOTIFY.
---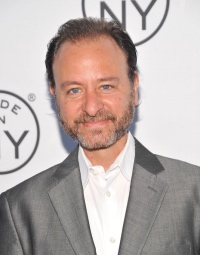 FISHER STEVENS has been in the entertainment business for over 30 years. His versatility in the industry is evident from his wide range of credits, from acting to producing to directing, and from film to television to theater and working with the United Nations. Most recently he had recurring arcs on the HBO productions "The Night Of," the acclaimed miniseries starring John Turturro, and "Vice Principals," a comedy series with Danny McBride and Walton Goggins.
Stevens recently produced Louie Psihoyos' Racing Extinction, his follow-up to the Oscar®-winning documentary The Cove. He co-directed "Bright Lights: Starring Carrie Fisher and Debbie Reynolds" for HBO and produced Sky Ladder: The Art of Cai Guo-Qiang, the opening night documentary at Sundance 2016.
Stevens began his acting career in New York, where he appeared in more than 40 Broadway and Off Broadway shows. He parlayed his stage success into film and was seen in movies such as The Flamingo Kid, Short Circuit 1 & 2, Hackers, Super Mario Bros, Awake and Factotum. Most recently, he was seen in the Coen brothers' Hail, Caesar! and Wes Anderson's The Grand Budapest Hotel. On television Stevens was a series regular on Fox's "Key West" and CBS' "Early Edition." He has played recurring roles on "The Blacklist," "Lost," "Damages" and "Law & Order," among others.
In 1986 Stevens co-founded the downtown New York theater company Naked Angels, which just celebrated its 25th year, where he produced, directed and acted in many productions. And in 1996 he co-founded GreeneStreet Films. Under this banner Stevens made feature-film directorial debut with Just a Kiss, starring Marisa Tomei, Kyra Sedgwick and Taye Diggs. Stevens produced more than 15 films while involved with GreeneStreet, including the Academy Award-nominated drama In the Bedroom, A Prairie Home Companion, Piñero, Swimfan, Uptown Girls and the acclaimed documentary Once in a Lifetime.
After Once in a Lifetime Stevens became very interested in documentary filmmaking. He then produced and co-directed the 2008 Independent Spirit Award-winning documentary Crazy Love and won the 2010 Academy Award for Best Documentary for The Cove, about the dolphin slaughters taking place in Taiji, Japan.
In 2010 Stevens co-founded Insurgent Media, producers of the 2012 SXSW Grand Jury Prize-winning documentary Beware of Mr. Baker, PBS' "Before the Spring: After the Fall," the critically acclaimed Blank City (about the 1970s New York underground film scene), American Masters' "Woody Allen: A Documentary" and the Netflix Original "Mission Blue."
Stevens made his Broadway directorial debut with "John Leguizamo's Ghetto Klown," at the Lyceum Theatre, which was also adapted for HBO. He directed the feature film Stand Up Guys, starring Al Pacino, Christopher Walken and Alan Arkin, as well as music videos for Jon Bon Jovi's latest album, "What About Now."