Ep. 255 | David Pasquesi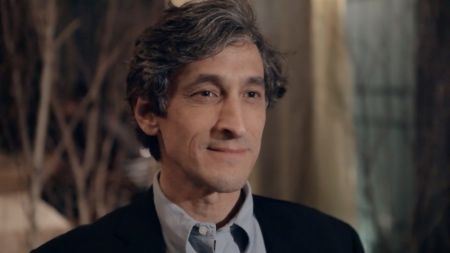 Award-Winning Actor David Pasquesi (Open Tables, Veep, Groundhog Day...) joins us on The Matthew Aaron Show this FRIDAY (12/23) as we broadcast from Chicago.
David took some time recently to chat with Matt about his career, being a working actor in Chicago as well as his new film OPEN TABLES which is currently available on iTunes & VOD.
Within the walls of the trendiest Chicago restaurants and behind the closed doors of private dinner parties, "Open Tables" explores true love, love lost and the importance of a good main course. Shot in some of the top restaurants in Chicago and Paris, "Open Tables" is directed, written and produced by Jack C. Newell, who also plays a leading role.
The film was a big hit on the festival circuit over the past year, screening at numerous independent, comedy and food-focused festivals around North America.  It premiered at the Chicago International Film Festival with subsequent screenings at the LA Comedy Festival (won Best Feature Ensemble), Blue Whisky Independent Film Festival (won Best of Fest, Best Narrative Feature, Best Screenplay), Devour! The Food Film Fest (Wolfville, NS) and many more.  It also screened at the Chicago Comedy Film Festival.
---
Show starts at 7pm PT (9pm CT / 10pm ET.) Subscribe for free and download the show on APPLE PODCASTS. You can also listen on the go on your Android/iPhone/iPad device via SPOTIFY.
---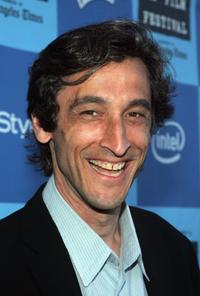 DAVID PASQUESI is a well-known Chicago improviser and actor. On film he has appeared in GROUNDHOG DAY, THE ICE HARVEST, THE FUGITIVE, YEAR ONE, TO ROME WITH LOVE and HBO'S VEEP as Selina Meyer's ex-husband, Andrew. He appears weekly with TJ Jagodowski in the show "TJ and Dave".