Ep. 256 | Stephen Dorff & Patrick Hartigan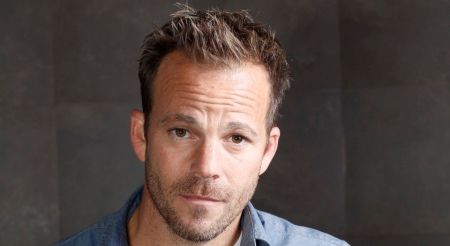 ---
Award-Winning Actor Stephen Dorff (Wheeler, The Motel Life, Blade...) & Actor Patrick Hartigan join us on The Matthew Aaron Show this WEDNESDAY (2/1) as we broadcast LIVE from Chicago.
Stephen makes a return appearance on the show to discuss his new film WHEELER which he co-wrote and stars in. Opening in theaters and VOD on February 3rd, this one is a must see.
WHEELER is the story of an aspiring musician from Kaufman, Texas, who travels to Nashville with the lifelong dream of trying his hand at country music. By embodying the title character under prosthetic make up, Stephen Dorff successfully infiltrates Music City and takes his character on an authentic singer / songwriter journey. With the help of key allies on the ground, "Wheeler" converses with real people in real locations, with every musical number performed live. The line between reality and fiction blurs as Wheeler chases his dream in this touching tribute to old school country legends.
Varèse Sarabande Records will release the official WHEELER soundtrack when the film opens on February 3, 2017. The single "Pour Me Out Of This Town," which was co-written and performed by Stephen Dorff as Wheeler, is available now at all digital services.
---
Patrick who co-stars alongside our own Matthew Aaron in his new upcoming film LANDLINE, will be with us to discuss the making of the film and what he's got in the pipeline.
LANDLINE is a comedy about a frustrated PR Executive who tosses away his cell phone and attempts to live a more simpler life. Written & Directed by Matthew Aaron and featuring Tom Arnold, Jim O'Heir, Betsy Brandt, Nick Searcy, Louis Lombardi, James DuMont, Hall of Fame Second Baseman Ryne Sandberg and the World Series winning Chicago Cubs.
---
Show starts at 5pm PT (7pm CT / 8pm ET.) Subscribe for free and download the show on APPLE PODCASTS. You can also listen on the go on your Android/iPhone/iPad device via SPOTIFY.
---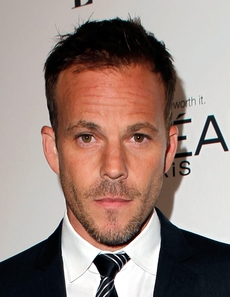 STEPHEN DORFF was born in Atlanta, Georgia, to Nancy and Steve Dorff, a composer. Chosen from over 2000 young men from around the world, he auditioned and won the coveted role of "PK" in John G. Avildsen's The Power of One in 1992, starring opposite Morgan Freeman, John Gielgud and Fay Masterson. For his performance, he was awarded the Male Star of Tomorrow Award from the National Association of Theater Owners.
Dorff then amassed an impressive list of screen credits, chief among them New Line's Blade, in which he starred opposite Wesley Snipes and won the "Best Villain" at both the MTV Movie and Blockbuster Entertainment Awards. He also co-starred with Susan Sarandon in HBO's Earthly Possessions, based on Anne Tyler's novel about an unlikely romance between a young, fumbling bank robber and his hostage. He also starred in Scott Kalvert's street gang drama, Deuces Wild, for MGM and as the champion of bad cinema in the John Waters comedy, Cecil B. DeMented, co-starring Melanie Griffith.
Additional credits include XIII: The Conspiracy, Entropy, Blood and Wine with Jack Nicholson, and opposite Harvey Keitel in City of Industry. He starred as the fifth Beatle, Stuart Sutcliffe, in Iain Softley's Backbeat, and as the notorious Candy Darling in I Shot Andy Warhol.
His 2000s credits include Oliver Stone's World Trade Center, Robert Ludlum's Covert One: The Hades Factor, .45 with Milla Jovovich, Shadowboxer with Cuba Gooding Jr. and Helen Mirren, and the Disney thriller, Cold Creek Manor, with Dennis Quaid and Sharon Stone for director Mike Figgis.
Stephen appeared as disillusioned Hollywood actor and single father Johnny Marco in Sofia Coppola's Somewhere, which won a Golden Lion at the 2010 Venice Film Festival. In 2009, Dorff teamed with Somewhere producer G. Mac Brown on Michael Mann's gangster drama Public Enemies, starring opposite Johnny Depp and Christian Bale.
Dorff was most recently cast in the Texas Chainsaw Massacre prequel Leatherface and the fantasy family film Albion: Rise of the Dannan (2016)