Ep. 258 | Debra Winger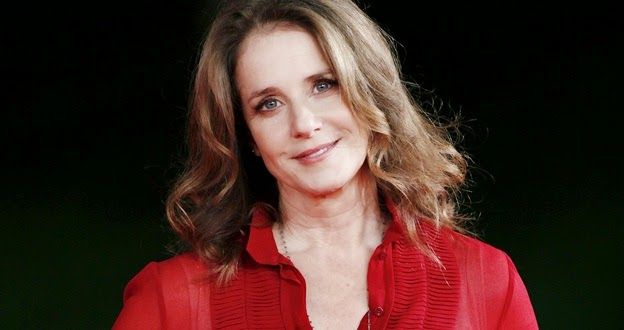 ---
Three Time Academy Award Nominated Actress Debra Winger (The Lovers, Terms of Endearment, An Officer and a Gentleman...) joins us on The Matthew Aaron Show this WEDNESDAY (5/24) as we broadcast LIVE from Chicago.
Debra will be with us to discuss her fantastic new film THE LOVERS which she co-stars in alongside Pulitzer Prize winning playwright and actor Tracy Letts. Check it out in theaters now.
The Lovers is a refreshing, funny look at love, fidelity, and family, starring Debra Winger and Tracy Letts as a long-married and completely dispassionate husband and wife. Both are in the midst of serious affairs and are increasingly committed to their new partners. On the brink of officially calling it quits, a spark between them suddenly and unexpectedly reignites, leading them into an impulsive romance that forces them to navigate the hilarious complications of "cheating" on their respective lovers.
---
Show starts at 5pm PT (7pm CT / 8pm ET.) Subscribe for free and download the show on APPLE PODCASTS. You can also listen on the go on your Android/iPhone/iPad device via SPOTIFY.
---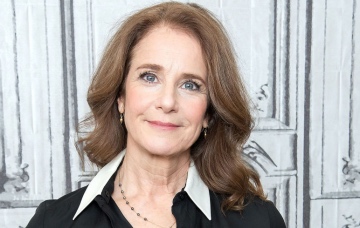 Since her stunning breakthrough in Urban Cowboy, Debra Winger (Mary) has long been acknowledged as one of the screen's finest actresses. Her roles in Shadowlands, An Officer And A Gentleman and Terms Of Endearment all garnered Winger Academy Award® nominations.
It was her co-starring role with John Travolta in Urban Cowboy that brought her to the world's attention. Winger went on to co-star with Nick Nolte in Cannery Row, and work again with her mentor, James Bridges, in Mike's Murder before winning an Oscar® nomination for her performance opposite Richard Gere in An Officer And A Gentleman. Her second Oscar® nomination came for her role in Terms Of Endearment.
She made Betrayed, a film directed by Costa Gavras about white supremacy, in 1988. Winger's films of the 90's include Bernardo Bertolucci's Sheltering Sky, Leap Of Faith with Steve Martin, Forget Paris with Billy Crystal and Wilder Napalm with Arliss Howard and Dennis Quaid. Winger received a Golden Globe nomination for her role in A Dangerous Woman and her third Oscar® nomination for her performance in Shadowlands with Anthony Hopkins.
She has appeared in several plays at the A.R.T., has toured with Michael Tilson Thomas and the New World Symphony, and received a fellowship at Harvard University with Dr. Robert Coles – teaching The Literature of Social Reflection. She produced and co-starred in Big Bad Love which was written and directed by Arliss Howard. She was the subject of the 2003 documentary film Searching For Debra Winger and appeared in Radio with Ed Harris, Eulogy with Ray Romano, and HBO's drama about the genocide in Rwanda Sometimes In April. She was nominated for an Emmy for her work in Dawn Anna.
She starred in a season of HBO's series In Treatment and was nominated for an Independent Spirit award for Best Actress in Jonathan Demme's Rachel Getting Married. Simon & Schuster published her first collection of essays entitled "Undiscovered" in 2010. She co-produced the documentary Gasland, which was nominated for an Academy Award® and helped to ban hydro-fracking in the state of New York. She made her Broadway debut in 2012 starring in The Anarchist written and directed by David Mamet. She currently co-stars in Season 2 of The Ranch for Netflix.